Hwasa Wowed Fans With Her Cover of Harry Styles' 'Watermelon Sugar'
Fans absolutely love Hwasa's cover of Harry Styles' song 'Watermelon Sugar.'
On July 23, 2020, Hwasa turned 25 years old, and in celebration of her birthday she released a cover of Harry Styles' "Watermelon Sugar." Fans immediately loved the cover and music video, and they filled social media with praises and their hopes for a collaboration between Hwasa and Styles.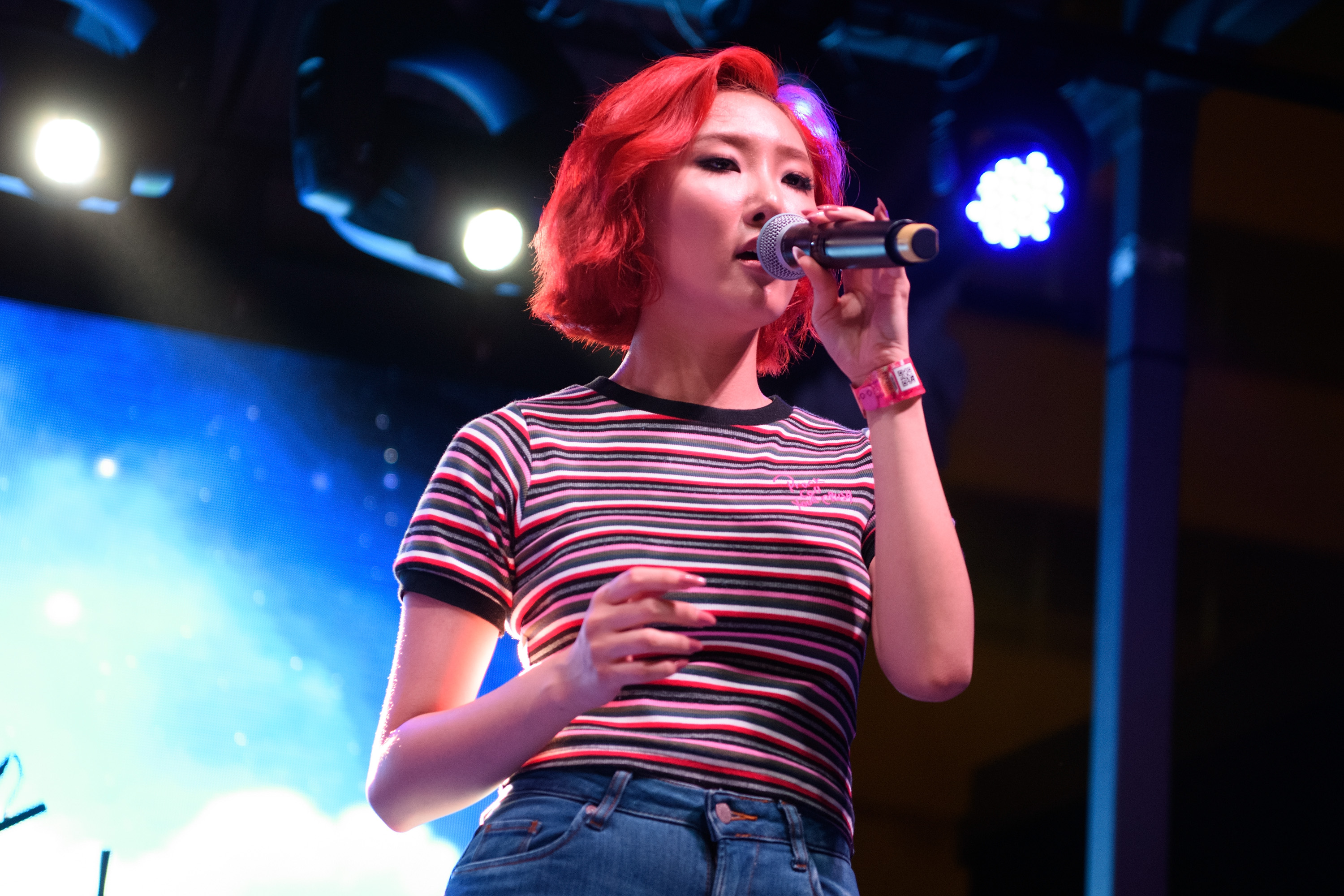 Hwasa recently released a solo EP
Hwasa is a member of the girl group Mamamoo under RBW along with members Moonbyul, Solar, and Wheein. The Korean singer-songwriter made her solo debut in 2019 with the single "Twit." Hwasa released her first solo EP María, on June 29, 2020.
"María is the 'fruit' of my sweat and tears. It is also brimming with the emotions I felt at 26," she told The Korea Times. "I have never devoted so much passion to anything else than this release ― I was truly obsessed with it and achingly loved it."  
The singer-songwriter was heavily involved with the album-making process. She participated in the songwriting for "Maria," "Why," "I'm Bad Too," "LMM," and "Twit." She also co-composed the music for "Maria," "Kidding," "I'm Bad Too," and "LMM."
RELATED: Which K-Pop Group Currently Has the Most Members?
"I poured a lot of effort into the album. I hope my sincerity embedded in this work can be successfully delivered to my fans," Hwasa told The Korea Times.
Fans love Hwasa's cover of 'Watermelon Sugar'
Following her solo EP, Hwasa wowed fans again by releasing a cover of Styles' hit single "Watermelon Sugar." The cover already has over 1 million views on YouTube and fans filled social media with compliments for Hwasa's vocals.
"the way hwasa sang watermelon sugar like she Owned the song ….," one fan tweeted.
"OMG QUEEN HWASA REALLY COVERED WATERMELON SUGAR FOR HER BIRTHDAY @RBW_MAMAMOO@Harry_Styles#우리의여름_퀸화사데이#OurSummerHwasa," a Twitter user wrote.
Fans also shared their hope that Styles would see the cover and collaborate with Hwasa down the line.
"when harry sees hwasa's cover of watermelon sugar> contacts rbw to initiate a collab with her> the collab song gets released> she gains more exposure in the west> hwasa world domination," wrote a Twitter user.
"harry styles will see hwasa's cover of watermelon sugar, manifesting it into existence," tweeted a fan.
Harry Styles released 'Watermelon Sugar' in 2019
Styles released his second studio album Fine Line on Dec. 13, 2019. The album had four singles: "Lights Up," "Adore You," "Falling," and "Watermelon Sugar." He first started writing "Watermelon Sugar" in 2017, and it was the song on the album that took him the longest to finish writing.
"We kind of liked it when we first had it, then I kind of really hated it for a long time and then came back and it kept kind of coming back into the mix," Styles said during his NPR Tiny Desk concert.
Styles also explained the meaning of the song's lyrics to the audience.
"It's about that initial euphoria when you start seeing someone, you start sleeping with someone, or just like being around someone and you have that excitement about them," he said.