'I Am Jazz' Season 8: Where Does Jazz Jennings Live?
TLC's hit series, I Am Jazz tells the story of Jazz Jennings, a transgender woman in her early 20s. Jazz and her family have been on reality TV since 2015, and with I Am Jazz coming out in 2023, fans get to see just how far the star's come through the years. So, where does Jazz live now?
'I Am Jazz' Season 8 preview shows someone threatening Jazz Jennings and knowing where she lives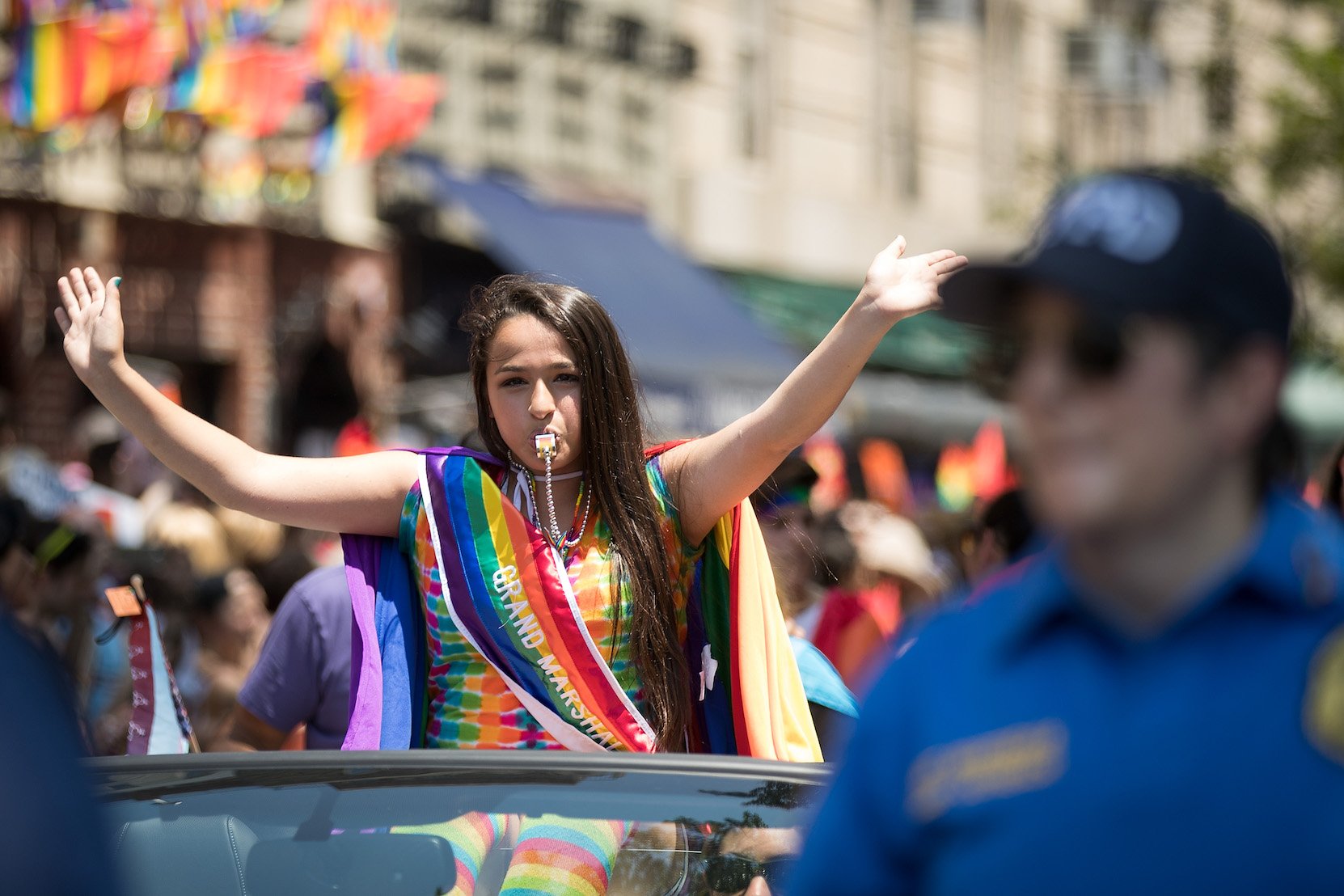 The I Am Jazz Season 8 preview shows fans what's to come in the new season. Jazz Jennings is going on dates, getting bikini waxes, and continuing life at school. But she also faces threats from those against transgender rights. And one of the people threatening Jazz knows where she lives.
A clip shows Jazz reading a threatening message she received. "Get out of here [expletive]," Jazz reads from the message as her friends surround her as support.
"This is exactly what we've been afraid of," Jazz's mother, Jeanette Jennings, states. In another scene, Jazz cries to her mother about how the threats don't stop.
"Someone wants to kill me just for being transgender," Jazz states to her friends.
"We've experienced death threats before, but this is different," a voiceover from Jeanette says. "There's a person out there who knows where she lives."
Despite the scary behavior from outsiders, Jazz still organizes an event for trans awareness.
Where does Jazz Jennings live?
The I Am Jazz Season 8 preview indicates people know precisely where Jazz Jennings lives. In Touch Weekly reports Jazz grew up in Broward, Florida, with her parents and three siblings, though it was never revealed exactly where. Additionally, Jazz's family decided to use a pseudonym for their last name to keep Jazz's anonymity further. The family previously stated they actually have a "very Jewish, long last name."
During Jazz's rise to fame, she went to the Broward Virtual School in Coconut Creek, Florida. Jazz also went to Miami's Harbor Camps — camps for "transgender and non-binary youth and their families."
Later, she was accepted into Harvard University, where she spends most of her time. Harvard is located in Cambridge, Massachusetts.
She says she feels 'protected' while at Harvard University
The death threats that Jazz Jennings receives in I Am Jazz Season 8 are scary for the entire Jennings family. But Jazz says she feels "protected" while staying at Harvard University in Cambridge, Massachusetts.
"I do feel protected at school," she told People. "I think they have my back and they're going to handle any situation. But it is really, really scary. And it's sad that we live in a world where people want to kill others just for being who they are."
Jazz was in her sophomore year of college when the current season was filmed, which meant she had an additional two years of undergraduate school to finish at the university. It's unclear what Jazz's plans are after undergrad. She previously returned to South Florida during her freshman year, which might indicate that's back where she's headed when she graduates.
I Am Jazz Season 8 airs Tuesdays at 10 p.m. ET on TLC.
For more on the entertainment world and exclusive interviews, subscribe to Showbiz Cheat Sheet's YouTube channel.