'I Am Jazz' Season 8: How Old Is Jazz Jennings in 2023?
TLC star Jazz Jennings is back for another season of I Am Jazz. The show focuses on Jazz's life as a young transgender woman, and I Am Jazz Season 8 will show what she's been up to the past year, which includes schooling, romance, and family. So, how old is Jazz Jennings in 2023? Here's what to know.
How old is Jazz Jennings in 2023?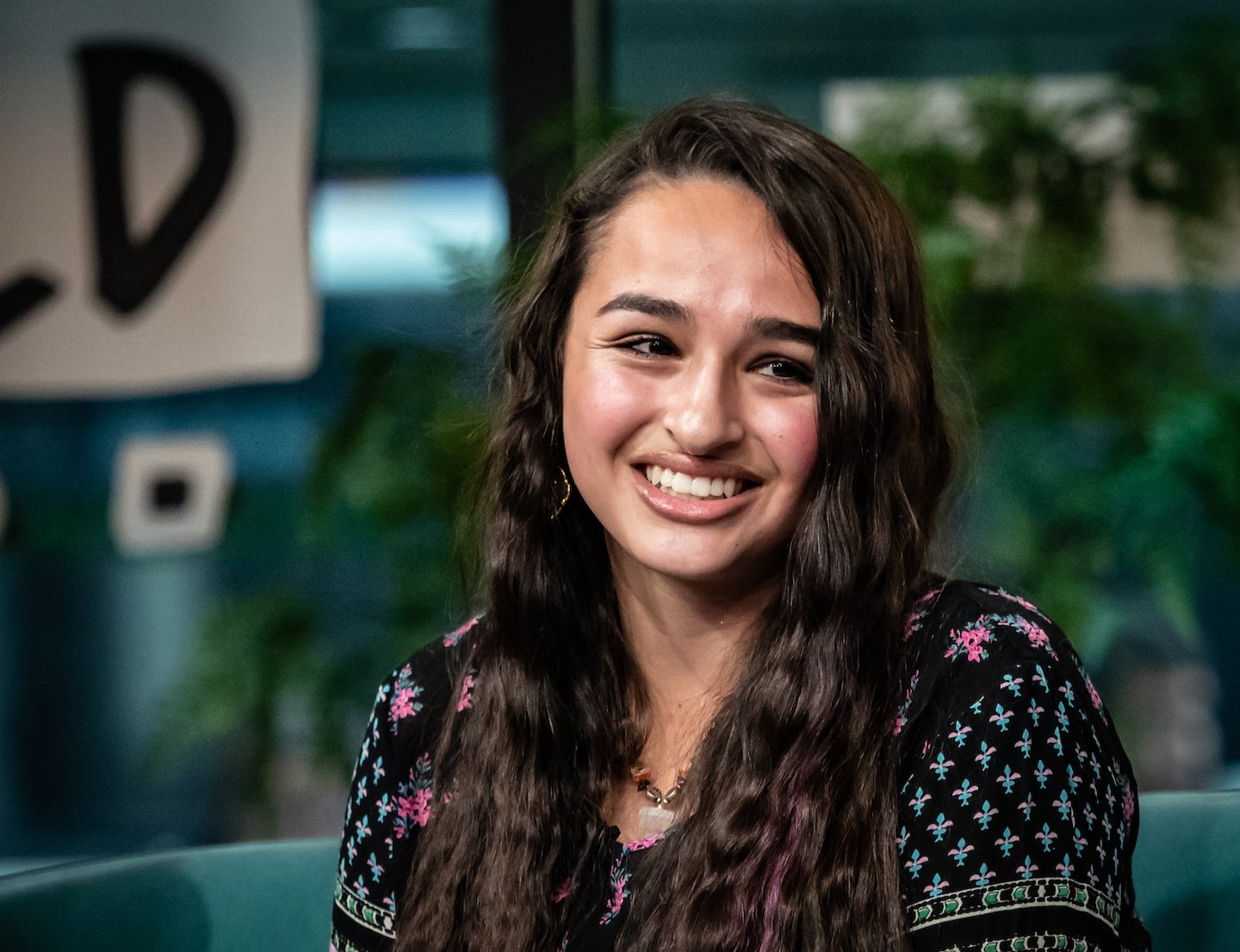 Jazz Jennings turns 23 years old in 2023. Her birthday is Oct. 6, 2000. She's likely between 21 and 22 years old in I Am Jazz Season 8.
TLC began airing her show in 2015, meaning she was just 15 years old. She started her transition at age 5 and spoke about her steps toward gender confirmation surgery to ABC News.
"When I was 2 years old, I went up to my mom and asked her, 'When is the good fairy going to come with her magic wand and change my penis into a vagina?'" Jazz told ABC News' Nightline when she was 18. In 2018, at 18 years old, Jazz underwent gender confirmation surgery. "It was like a dream. It was," she said. "This is a moment that I had always envisioned and just experiencing it was so surreal. I was like I can't believe this is happening."
Jazz is ultimately happy she can continue to share her story with TLC. "From the time I was 6 years old, I've been sharing my story," she said. "And, you know, at first I thought, 'OK, this is all going to come to an end one day and then I'll be able to live my life.' But more and more I realized that I was given this platform for a reason and that I have a strong and powerful voice."
Does Jazz Jennings still go to Harvard?
With Jazz Jennings turning 23 years old, many fans might assume she's just about finished with undergraduate school. But, the preview for I Am Jazz Season 8 shows she's still attending Harvard University as a sophomore.
Harvard wasn't Jazz's first choice for a school, but her parents hoped she would choose the prestigious college. When it came time to make the final choice, Jazz decided to go with her parents' wishes and attend Harvard. But she had a few bumps along the way. She announced in 2019 that she was taking time before attending Harvard after years that felt "full and busy."
"After careful consideration, I have decided to take a break before starting at Harvard," she wrote on Instagram. "It wasn't an easy decision, but it is the right one for me."
Two years later, Jazz decided to attend Harvard in the fall of 2022.
The 'I Am Jazz' Season 8 preview shows her receiving threats
While Jazz Jennings has been on the air since she was 15 years old, she still receives threats from transphobic individuals. The preview for I Am Jazz Season 8 shows Jazz and her family dealing with the threats that come her way.
"We've experienced death threats before, but this is different," Jeanette Jennings, Jazz's mother, states in the preview. "There's a person out there who knows where she lives."
With that said, Jazz feels confident that Harvard University can help protect her. "I do feel protected at school," she told People. "I think they have my back and they're going to handle any situation. But it is really, really scary. And it's sad that we live in a world where people want to kill others just for being who they are."
I Am Jazz Season 8 airs Tuesdays at 10 p.m. ET on TLC.
For more on the entertainment world and exclusive interviews, subscribe to Showbiz Cheat Sheet's YouTube channel.