'I Am Shauna Rae' Star Opens Up About Dating Challenges
Dating can be a challenge for anyone. But it's doubly hard for Shauna Rae, the star of TLC's new series I Am Shauna Rae. Though she's 22 years old, treatment for childhood cancer halted her growth at a young age. As a result, she stands just 3-feet, 10-inches tall and is often mistaken for a child. Her height and appearance have made meeting people to date difficult, she shared in the first episode of her reality show, which premiered Jan. 11 
Dating is hard for the 'I Am Shauna Rae' star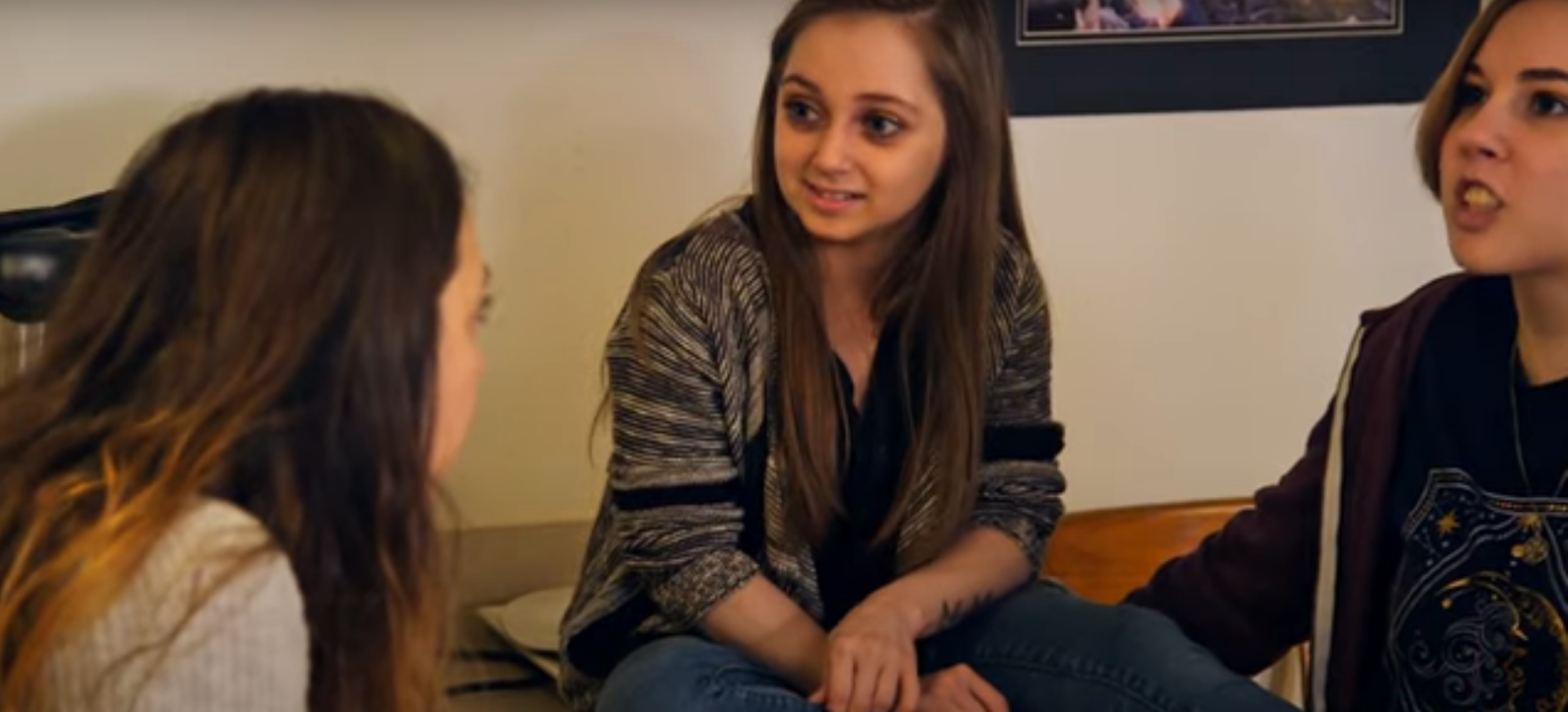 RELATED: Is 'I Love a Mama's Boy' Canceled? TLC Just Renewed the Show for Season 3
When many people see Shauna Rae for the first time, they assume she's around 8 years old. Strangers tend to stare when they see her ordering alcohol, showing off her tattoos, or dressing like the adult that she is. But perhaps no situation is more fraught for her than dating.  
"It's hard to meet new people because people don't understand that I'm an adult," she confessed in the I Am Shauna Rae premiere. She added that she attracts "creeps, *ssholes … and idiots." 
Past partners have slammed both her looks and her personality. Others just don't want to be seen with her in public
"My last relationship ended because he didn't want to go out to, like, a restaurant with me or just go out and take a walk with me," she said.
Many men just aren't comfortable with the looks that they get when they are out with Shauna Rae.
"It's difficult to date when you look like an 8-year-old," she said. "A lot of guys have an issue with it at first. They feel that sense of staring and that's why a lot of my relationships don't work. Because they don't know how to deal with my height."
She worries some men are attracted to her for the wrong reasons 
Shauna Rae also knows that her childlike appearance sometimes attracts attention from the wrong kind of men. That's made her hesitant to dip her toe into the world of online dating.
"People could think it's a catfish situation or you could get your account reported," she said in an interview with Access. 
As a result, her guard is up when men do express interest in her.
"There's plenty of bad situations that can happen when it comes to people that want to date me. Um, the attraction to younger people, children exactly, is an issue," she admitted. "There have been times that I've attracted that … it's just creepy."
Her over-protective mom Patty and stepdad Mark also have concerns.
"The problem with online is, you don't know what their attentions are," Mark says. "Are they allowed within 500 yards of an elementary school?"
Shauna Rae's sisters convince her to try online dating 
Aside from the issue of attracting creeps, Shauna Rae says that online dating just doesn't appeal to her, explaining that she prefers to meet people in person. But her sisters urge her to give it a try, helping her to set up a profile in the show's first episode. 
They help her craft a profile and choose photos to share on the app. They also comb through the profiles of guys in the area to find someone who they think might be a good match. In a future episode, she goes on a date with one of her matches. But he initially thinks he's been punked.
Viewers will have to wait and see if Shana Rae and her date click. But whether she's meeting someone face-to-face or online, she says she's looking for a true connection. 
"I tend to find guys that are just one-dimensional and don't actually have any depth to the conversation," Shauna Rae told the New York Post. "I feel like: 'If I can teach you something, you can teach me something' — that's what I look for in relationships."
Check out Showbiz Cheat Sheet on Facebook!
RELATED: '1000-lb Best Friends': New TLC Series Was Inspired By '1000-lb Sisters'