'I Know What You Did Last Summer' Recap: Where Things Stand After the First 4 Episodes
We suspected I Know What You Did Last Summer was going to make some changes from the 1997 movie (and the 1973 book by Lois Duncan). But Amazon Prime Video's gory​​ new series has done more than just introduce minor tweaks to the original story — such as randomly shifting the setting to Hawaii and making one of its characters an influencer — to bring it into the 21st century. 
The basic setup is the same. When a group of teens is involved in a deadly hit-and-run, they try to cover up the crime, with predictably disastrous results. But as seen in the first four episodes (which dropped on Oct. 15) there are some twists that have the potential to take the story in a totally different direction. 
[This article contains spoilers for I Know What You Did Last Summer Episodes 1-4]  
The first episode 'I Know What You Did Last Summer' featured a major reveal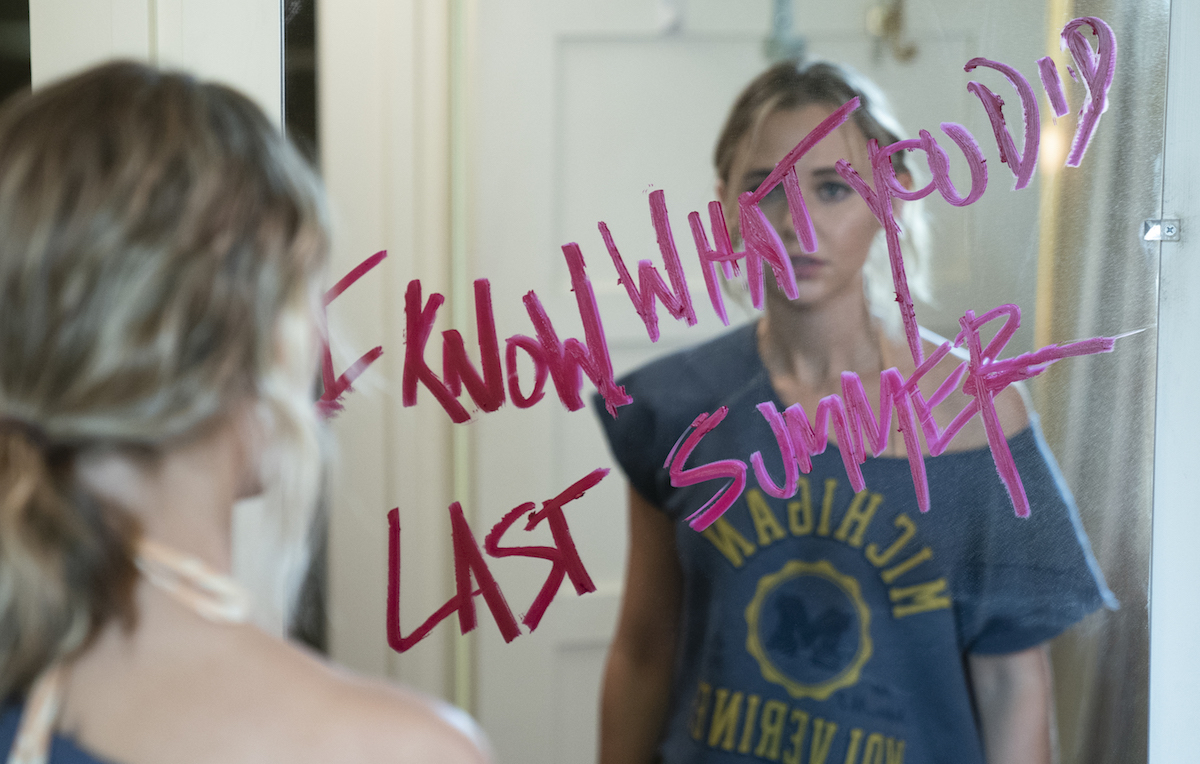 I Know What You Did Last Summer's first episode shifts between the present day and a year earlier, introducing the show's morally compromised characters and covering the events leading up to the fateful accident. 
Lennon and Allison are identical twins (both played by Madison Iseman) with completely different personalities. Lennon is an outgoing, promiscuous party girl with a ton of friends. Allison is an awkward loaner nursing a major crush on the moody Dylan (Ezekiel Goodman). Social media maven Margot (Brianne Tju), drug dealer Riley (Ashley Moore), and gay Johnny (Sebastian Amoruso) — his sexuality is his only real character trait — round out this group of friends. (Though calling them friends might be a stretch, as no one seems to like each other all that much.)
Allison and Lennon get in a major fight after Lennon hooks up with Dylan, though their argument is also about their mother, who died by suicide some years earlier. Allison storms off, leaving the party with her friends, who think she's Lennon. While driving down the coast, she runs over Lennon, killing her. Rather than report the crime to the police, the teens hide the body in a sea cave, thinking that the tide will wash it away and that everyone will assume she simply ran away. But everyone actually believes it's Allison who has died, a fiction the real Allison goes along with.
Each episode of 'I Know What You Did Last Summer' features more grisly deaths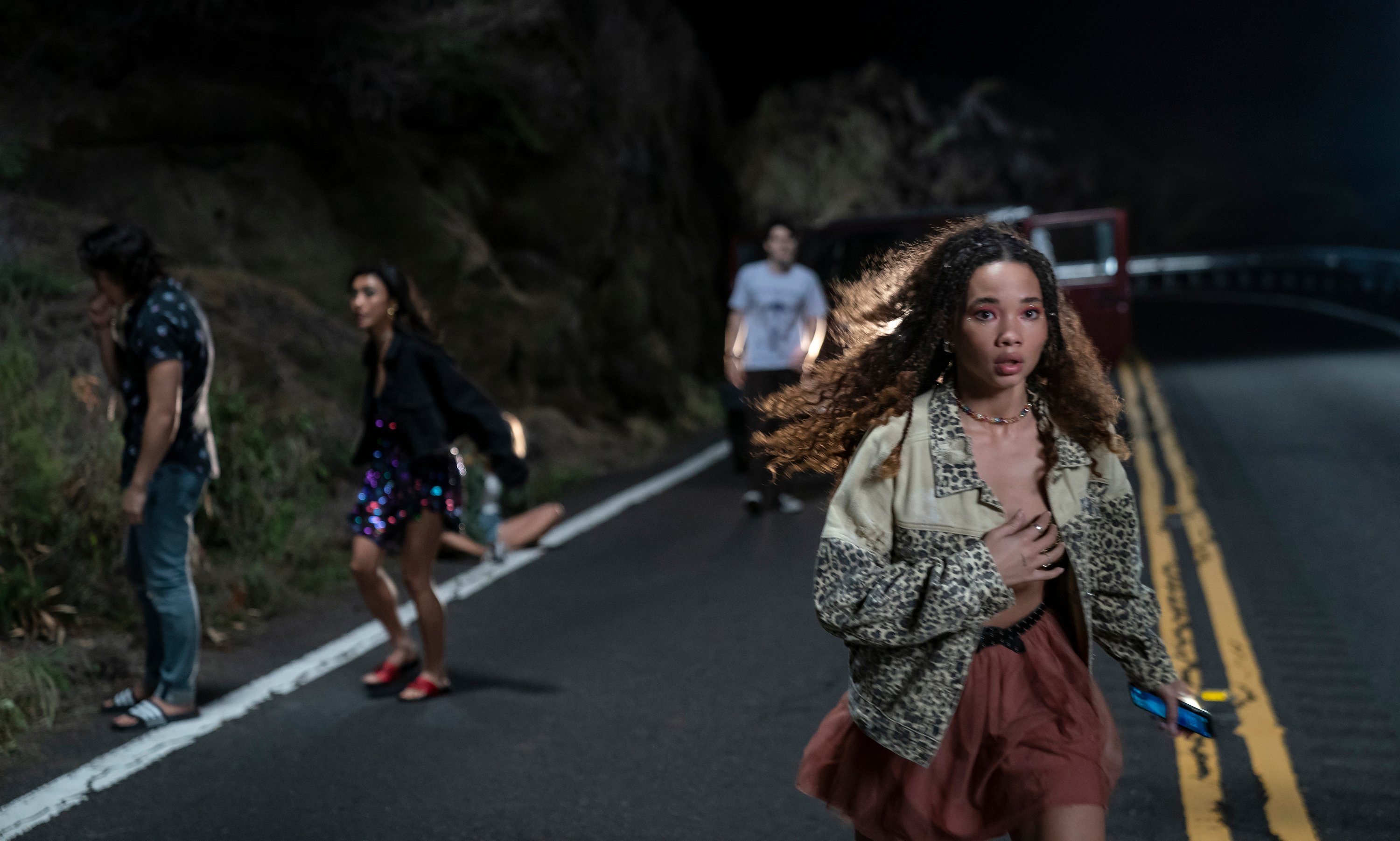 As in the original movie, Allison (now living as Lennon) and her friends reunite a year after the accident and are being hunted by an unknown killer. Johnny is the first to go. At the end of the second episode, he's decapitated in the school gym. His high school coach/boyfriend is also murdered. Dale, who spotted the fivesome on the road after the accident, suffers a gruesome death via slushie machine in episode 3. And a local cop and innocent chef die at the end of episode 4. 
As the body count mounts, we learn more about the surviving characters. Margot is a self-absorbed social media addict who can't st​​op posting — something that will surely come back to haunt her. Riley is prone to making insensitive comments at every opportunity. Dylan was actually in love with Allison. Allison/Lennon's father Bruce (Bill Heck) knows she was responsible for her sister's death and has agreed to keep her secret. 
Flashbacks reveal more about the real Lennon's true nature. It turns out she was manipulative and cruel. In addition to seducing Dylan and filming their sexual encounter, she was also sleeping with Margot. In episode 4, Margot confesses her true feelings. Lennon replies: "If you knew me at all, you'd kn​ow I don't give a single flying f*** about you."
Who's the real killer?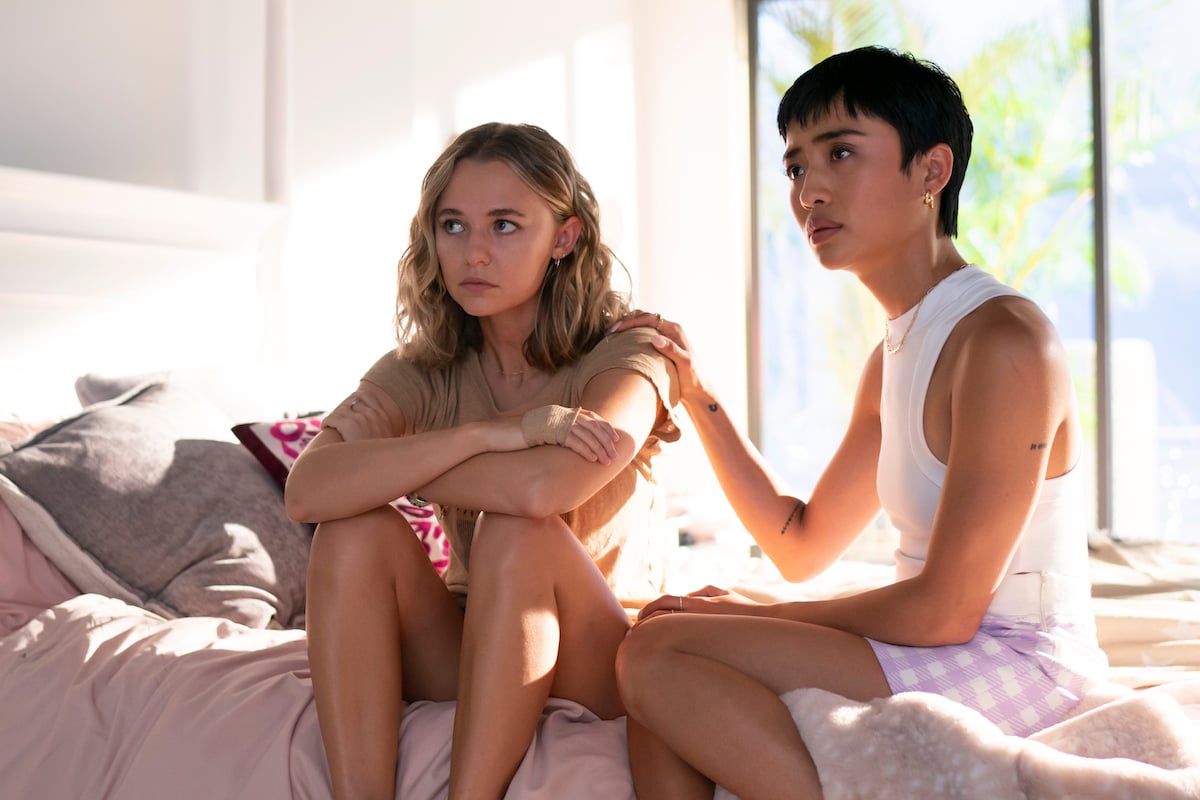 I Know What You Did Last Summer obviously wants to keep audiences guessing about the real killer's identity. Dale, an early suspect, is quickly eliminated. Then, it seems like the real Lennon might be behind the crimes. After all, "Allison" sent her sister a collection of sexually explicit videos that only she would have access to. But that theory is laid to rest when her body turns up midway through episode 4. 
Of course, there's no shortage of other potential suspects. Dylan is giving off weird vibes, as is Bruce. Both know enough about who was involved in the accident to be carrying out this reign of vigilante terror. And what about the mysterious Fred Phillips, who warned Lennon to stay away from his family prior to her death, as we see in a text message? Or the hippie-ish Clara (Brooke Bloom), who hid Lennon's body for a year and seems to have some kind of past with Bruce? Even Allison herself could be taking the revenge she never got in her other life. There are still plenty of mysteries to untangle in the show's remaining four episodes. But we doubt a vengeful fisherman is behind these crimes. 
New episodes of I Know What You Did Last Summer release weekly on Fridays on Amazon Prime Video. 
Check out Showbiz Cheat Sheet on Facebook!