'I Know What You Did Last Summer': Will There Be a Season 2?
Will fans get to see another season of 'I Know What You Did Last Summer' after season 1's shocking finale and cliffhanger?
The killer who was terrorizing Wai Huna has been revealed. The final episode of I Know What You Did Last Summer dropped Nov. 12 on Amazon Prime Video, and viewers finally learned who was behind all those grisly deaths. But even though that mystery has been solved, the series — which is a reboot of the '90s slasher starring Jennifer Love Hewitt and Freddie Prinze Jr. — didn't exactly wrap everything up in a neat bow. A shocking revelation in the episode's final moments set the stage for a possible follow-up season. 
[Warning: This article contains spoilers for the I Know What You Did Last Summer season finale.] 
'I Know What You Did Last Summer' ended on a cliffhanger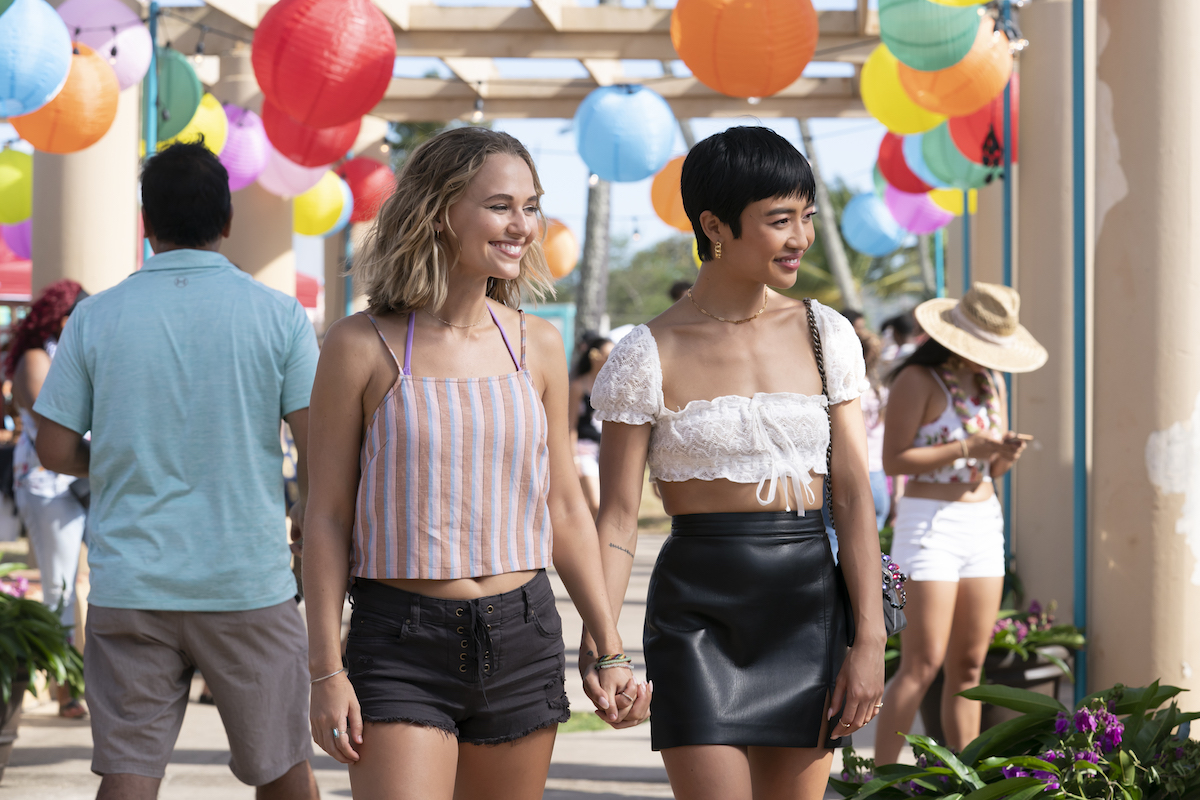 After a season of red herrings and misdirection, viewers finally learned that Margot (Brianne Tju) was the killer in I Know What You Did Last Summer's season-ending episode. Her motivation? Her obsessive love for Lennon (Madison Iseman) and her desire to expose the truth about Alison (also Iseman) adopting her dead sister's identity. Alison, desperate to keep her own secrets, went along with Margot as she framed Dylan (Ezekiel Goodman) for the murders. 
Dylan went to prison, and Alison and Margot ended up together, having seemingly gotten away with their crimes. (In addition to Margot's string of murders, we learn that Allison deliberately ran over her sister the night of the accident.) But a big twist came just before the credits rolled. We saw Riley's (Ashley Moore) body covered in honey. She supposedly died in episode 6, but then her eyes open. 
Amazon hasn't renewed 'I Know What You Did Last Summer' 
If Riley really is alive, it creates some intriguing possibilities for a potential season 2. She could finger Margot as the real killer, for one. Plus, her resurrection might be connected to the strange cult that Clara and Allison's mom were both members of. Dylan also seems to be recruiting new cult members in prison. The cult's beliefs and inner workings were never fully explained in season 1, so this could be a potential storyline in season 2. 
So, will I Know What You Did Last Summer fans get to learn more about what's going on with Riley and the cult? For now, we're not sure. Amazon hasn't yet made any announcements about whether it plans to renew the series for a second season. 
Brianne Tju weighs in on possible season 2 
One person who would definitely be interested in a season 2 is Tju. She talked with Us Weekly about the I Know What You Did Last Summer finale and what she'd like to see in future episodes. 
"I don't want it to be over. I wish I had an answer for the fans [about season 2]. I hope there is," Tju told Us Weekly. "I feel like there are a lot of places for these characters and stories to go, especially with Riley very possibly being alive."
"There's also the cult aspect that I think is really interesting and would be, I think, really fun to explore in another season," she added. "As of now, I don't know. And very selfishly, I want to know what the heck is happening with Margot and Allison! I need them to blog day in my life videos. I need some closure."
All episodes of I Know What You Did Last Summer are now streaming on Amazon Prime Video. 
Check out Showbiz Cheat Sheet on Facebook!