'I Love a Mama's Boy' Season 2: Meet the New and Returning Cast Members
I Love a Mama's Boy is returning for season 2. The reality series about men whose mothers are a little too involved in their lives debuted in 2020. Now, another batch of cringeworthy episodes is about to land on TLC. So, who are the new moms, sons, and girlfriends we'll meet this season, and who from season 1 will be back for season 2? 
'I Love a Mama's Boy' introduces new cast members for season 2 
Two new trios will be joining the I Love a Mama's Boy cast for the show's second season. 
Mom Carolyn expects her son Theous to jump whenever she needs something. That doesn't sit right with his girlfriend Tia, who wants him to establish some boundaries with his mother before she agrees to marry him. Carolyn's bad knee means she relies on her son for help, but that still doesn't stop her from butting into nearly every aspect of Theos and Tia's life, including their trip to Vegas.  
Also new this season are Tracy, Bryan, and Jayne. Tracy and Bryan are recently married, and she is trying to set boundaries with her mother-in-law. But her husband's loyalty to his mom makes that difficult. His mom Jayne keeps interfering in his life — including the couple's honeymoon. Tracy Jayne's tagged along on Tracy and Bryan's vacation to help watch their kids, but she makes the trip more about her than helping with the grandkids, which means the newlyweds don't have much time for romance. 
These moms and sons are back for 'I Love a Mama's Boy' Season 2 
Three trios from I Love a Mama's Boy Season 1 will return for season 2.
Emily and Shekeb have gotten back together but she hasn't exactly resolved her issues with his mom Laila. Emily believes getting engaged to Shekeb will force everyone to work out their issues, but Laila is standing her ground and trying to ensure her son chooses her over his girlfriend. 
Meanwhile, season 1 mom Kelly is determined to take over her son Matt's wedding to his fiancé Kim. But then a job offer in Texas throws everyone's plans into disarray. As Matt considers his future, his mom and future wife face off for his love. 
Stephanie and Mike are at a crossroads in their relationship. She wants to follow her dreams — and bring Mike with her — but his mom Liz is urging him to stay close to her. It's possible Stephanie and Mike's bond won't be strong enough to survive his mom's meddling. 
Laila says she doesn't trust Emily in 'I Love a Mama's Boy' Season 2 clip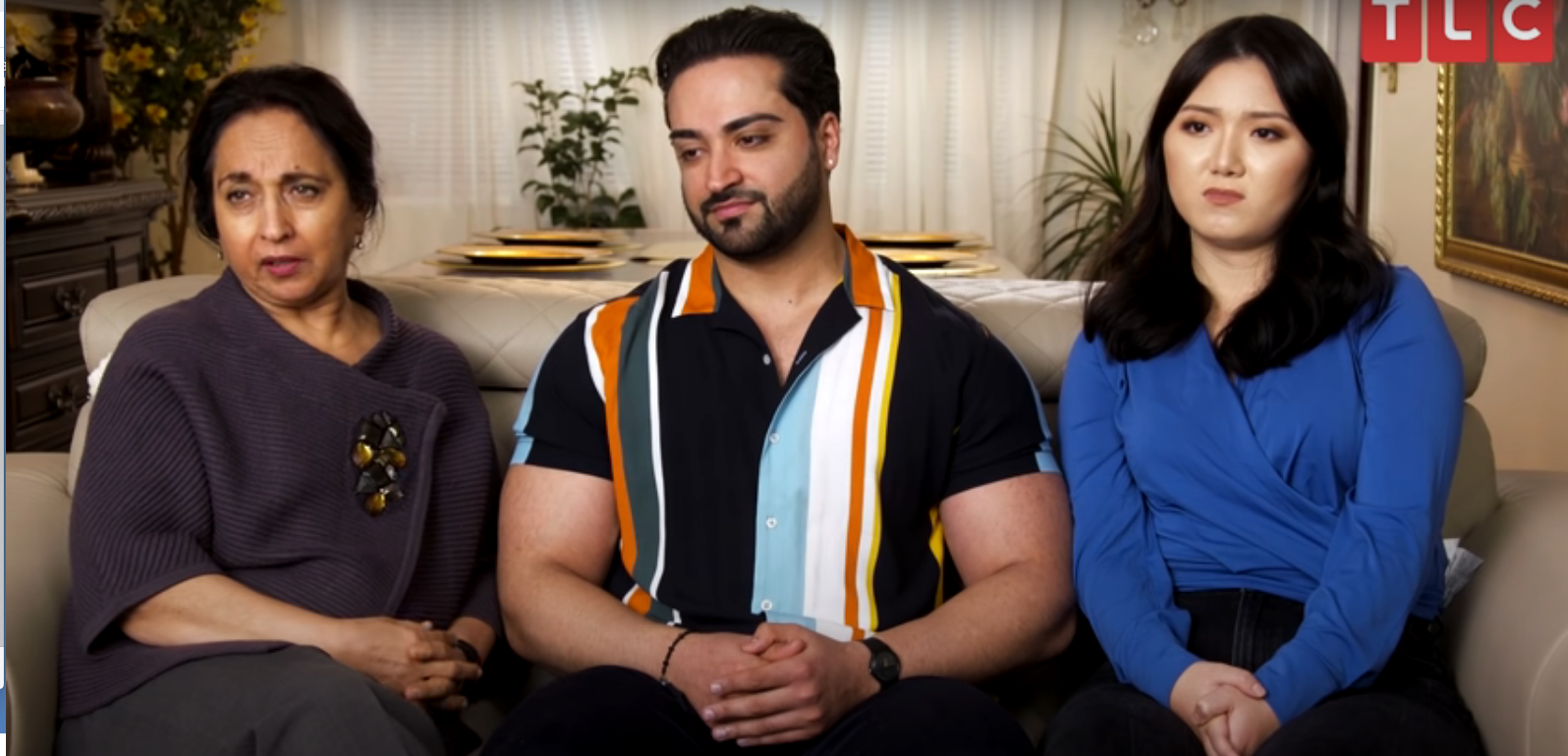 A recently released teaser (via Twitter) for the upcoming season of I Love a Mama's Boy offers a preview of what to expect from the new episodes. The 2-minute clip focuses on Laila and Shekeb. 
"I don't like Emily," the overbearing mom bluntly says. "Emily left my son because she had an argument with me. I don't like that. And that's why I don't trust her."
But what Laila doesn't know is that the breakup didn't stick, and that a few weeks later, Shekeb and Emily got back together. But will the two women in his life ever learn to get along? He certainly hopes so. 
"My mom and Emily need to be open to making amends," he says. 
I Love a Mama's Boy Season 2 premieres Sunday, August 29 at 10 p.m. ET on TLC. 
Check out Showbiz Cheat Sheet on Facebook!