'I Love Lucy': Why Desi Arnaz Didn't Cast His Son Desi Jr. As 'Little Ricky'
Desi Arnaz and Lucille Ball starred on I Love Lucy as Ricky and Lucy Ricardo from 1951 to 1957. When Lucy and Ricky welcomed a son in season two, Arnaz made some creative casting decisions when choosing an actor to play the newest Ricardo. While some fans assumed that "Little Ricky" was portrayed by Arnaz and Ball's son Desi Jr., Arnaz had a specific reason for not putting his child in the role.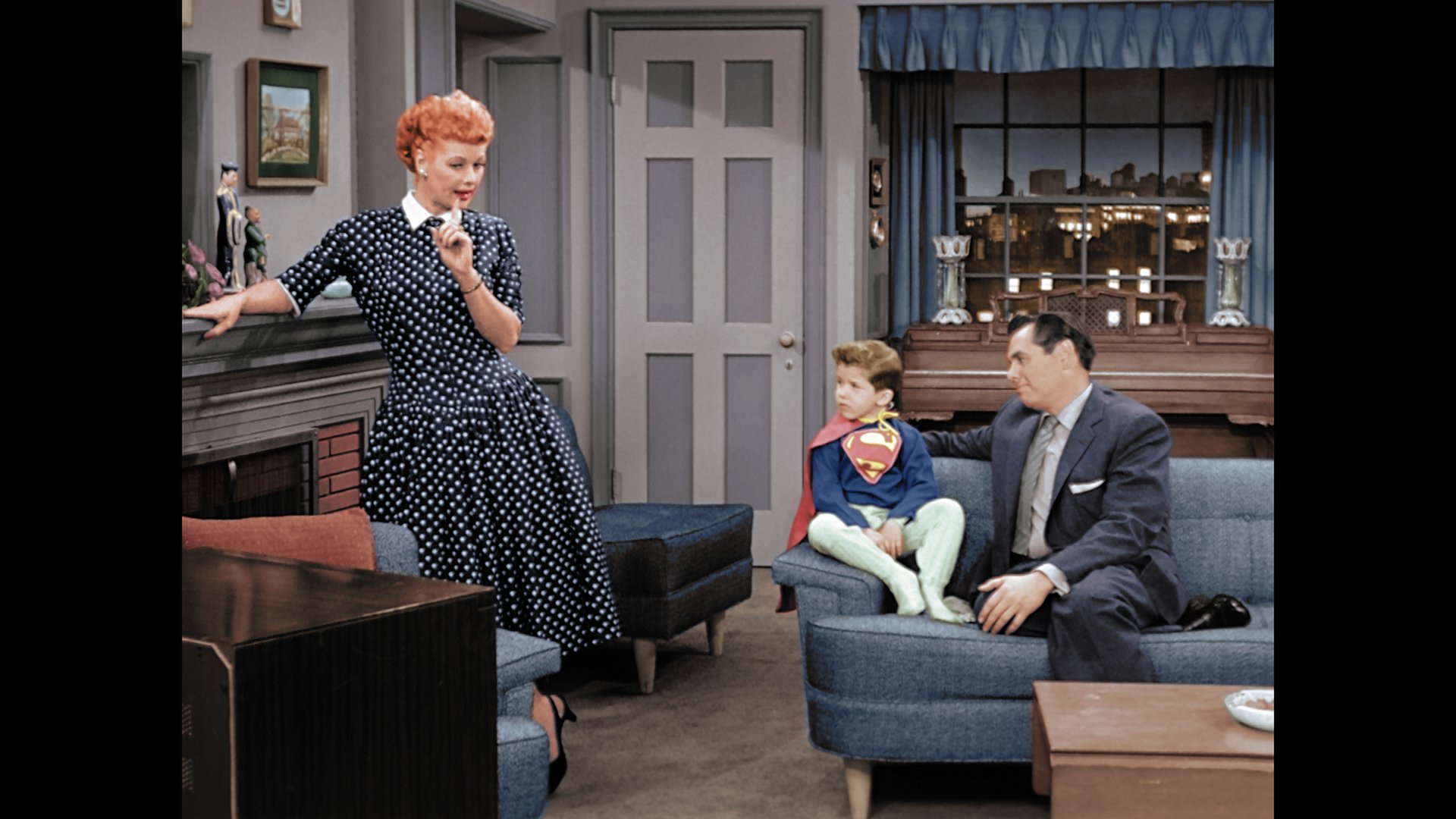 Desi Arnaz saw casting Keith Thibodeaux as a 'perfect setup'
Though Little Ricky first appeared as a baby on I Love Lucy in 1953, Arnaz decided to cast an older child when Lucy and Ricky's son became more of a regular on the sitcom in 1956.
"We wanted Little Ricky to be a little older so we could do more things with him, instead of just having him lie in a crib," Arnaz explained in his memoir, A Book, and recalled when he spotted a strong candidate for the role. "Keith Thibodeaux, from Lafayette, Louisiana, was great on the drums and could not have been more than three years old."
Revealing that Thibodeaux looked older than his age, Arnaz quickly considered the young drummer as the ideal actor for Little Ricky.
"I talked to his father that same night," Arnaz shared. "He brought his son to Hollywood, and we auditioned him. I tried a couple of drum numbers with him, he looked as if he could be my son, and the fact that Ricky played the drums and this kid could also play the drums gave us a perfect setup."
RELATED: 'I Love Lucy' Star Lucille Ball Recalled the 'Aching Silence' After Telling Her Kids She and Desi Arnaz Were Divorcing
Desi Jr. was never in the running to play 'Little Ricky'
Ball and Arnaz also had a daughter, Lucie, who was born a few months before I Love Lucy premiered in 1951. They welcomed Desi Jr. on January 19, 1953, the same date the episode of the birth of Lucy and Ricky's son aired. While many fans assumed Desi Jr. was a shoe-in for the role of Little Ricky, Arnaz never considered putting his real-life son on the show.
"A lot of people still think Desi was Little Ricky," Arnaz wrote. "The reason for that, as I've already mentioned, was that we didn't want his sister watching her brother in the show and wondering why she wasn't in it."
Though the actor's real name is Keith, Arnaz thought it best to give Thibodeaux a sort of stage name in the credits. He noted how the young star became a part of their family.
"For billing purposes we changed his name to Richard Keith and he became Little Ricky," Arnaz remarked. "Richard was almost two years older than Desi but didn't look it. … Desi and Keith got to be like brothers. … It was if we had three children instead of two."
'Little Ricky' became a major sore spot for Desi Jr.
Though Arnaz considered Thibodeaux's casting a success on all fronts, Desi Jr. had many mixed emotions about the I Love Lucy character.
"I can still remember watching the show when I was about three and wondering who was the baby with Mommy and Daddy," Desi Jr. revealed in Desilu: The Story of Lucille Ball and Desi Arnaz by authors Coyne Steven Sanders and Tom Gilbert. "When my parents said it was me, I was confused, because I knew it wasn't."
RELATED: Why 'I Love Lucy' Star Keith Thibodeaux Preferred Working on 'The Andy Griffith Show' Rather Than the 50s Sitcom
Desi Jr. admitted he felt constantly overshadowed by the actor, which caused him to question his own identity over the years.
"I had this identity problem, and it wasn't helped by people calling me Little Ricky, a name I learned to despise," he said. "I remember wanting rather desperately to be better at something – anything – than the boy who played Little Ricky. For a while, it seemed as if everything in my life was connected to Little Ricky's."
After I Love Lucy ended in 1957, Thibodeaux reprised his role as Little Ricky in The Desi-Lucy Comedy Hour for three seasons.