'I Love Lucy': Why Desi Arnaz Was 'Really Praying' His 2nd Child Would Be a Boy
Desi Arnaz and Lucille Ball were expecting a child both on screen and off during the second season of 'I Love Lucy' and Arnaz shared his reason for wanting a son.
Desi Arnaz and Lucille Ball portrayed Ricky and Lucy Ricardo on I Love Lucy from 1951 to 1957. In season two, Ball was expecting their second child and the couple lobbied to write the pregnancy into the show. Lucy delivered a baby boy on the sitcom, and Arnaz was hoping life would imitate art.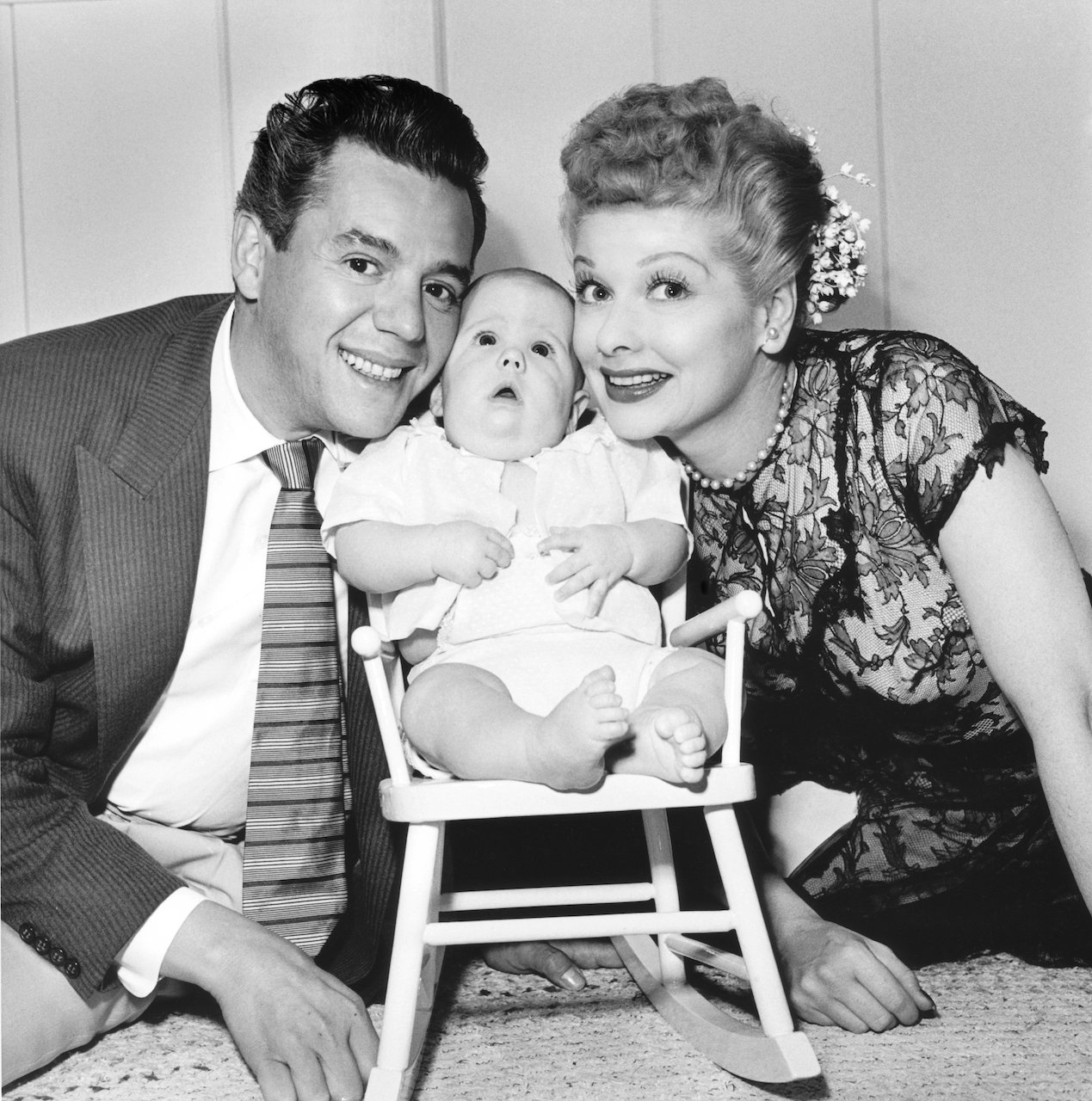 'Lucy Goes to the Hospital' scene brought Desi Arnaz to tears
Episode 16 of season two featured Lucy and Ricky welcoming their son, Little Ricky. "Lucy Goes to the Hospital" broke records by bringing in over 44 million viewers. Arnaz recalled getting a bit of a souvenir from his performance of Ricky seeing his son for the first time.
"In the hospital scene when Ricky was shown the baby and was told, 'It's a boy,' he fainted beautifully," Arnaz wrote in his memoir, A Book. "I hope Ricky appreciates that I got a hell of a bump on my head doing that full-figure backward fall to portray his faint."
Fans are sure to remember Ricky being in an elaborate costume and makeup for his upcoming show while waiting for his child to be born. Arnaz revealed that though the emotion from Ricky upon seeing the baby may not have been visible, it was genuine.
"You probably couldn't see my tears through that crazy makeup and headdress of a tribal Indian chief I that I had on, but my eyes were full," the I Love Lucy start admitted. "I was thinking that in 10 or 12 weeks I would be in a real maternity ward waiting to hear our baby had been born and was healthy."
Desi Arnaz wanted to carry on the family name
Arnaz revealed that while he adored his daughter Lucie, he had his fingers crossed for a boy the second time around in order to continue his legacy.
"I was really praying our baby would be a boy," he wrote. "I was the only male of the Arnaz family in my generation. Both of my father's brothers had girls, and, as I mentioned before, the family was a very old family. If I didn't have a son, that would be the end of the Arnaz name."
Ball was in her early 40s when she was pregnant with their second child, and Arnaz knew this baby would probably be their last.
"I was extremely interested in having a son, and this was my last chance because, after this one, Lucy could not have another child," he explained. "The doctor had already said, 'She's not that young anymore and two Caesareans are enough. Another one would be dangerous.'"
Desi Jr. and Little Ricky were born on the same day
Some clever programming and a lot of luck helped the Desi Jr./Little Ricky phenomenon take place on Jan. 19, 1953. Ball delivered Desi Jr. on the same day that Little Ricky arrived on the airwaves, making for television history. Arnaz described how certain factors worked in their favor.
"One of the reasons it happened on the same day was that Dr. Harris always performed his Caesarians on Monday," Arnaz shared. "He told me that if the baby cooperated and continued making the progress he was making, on Monday, Jan. 19, he should be ready to make his debut."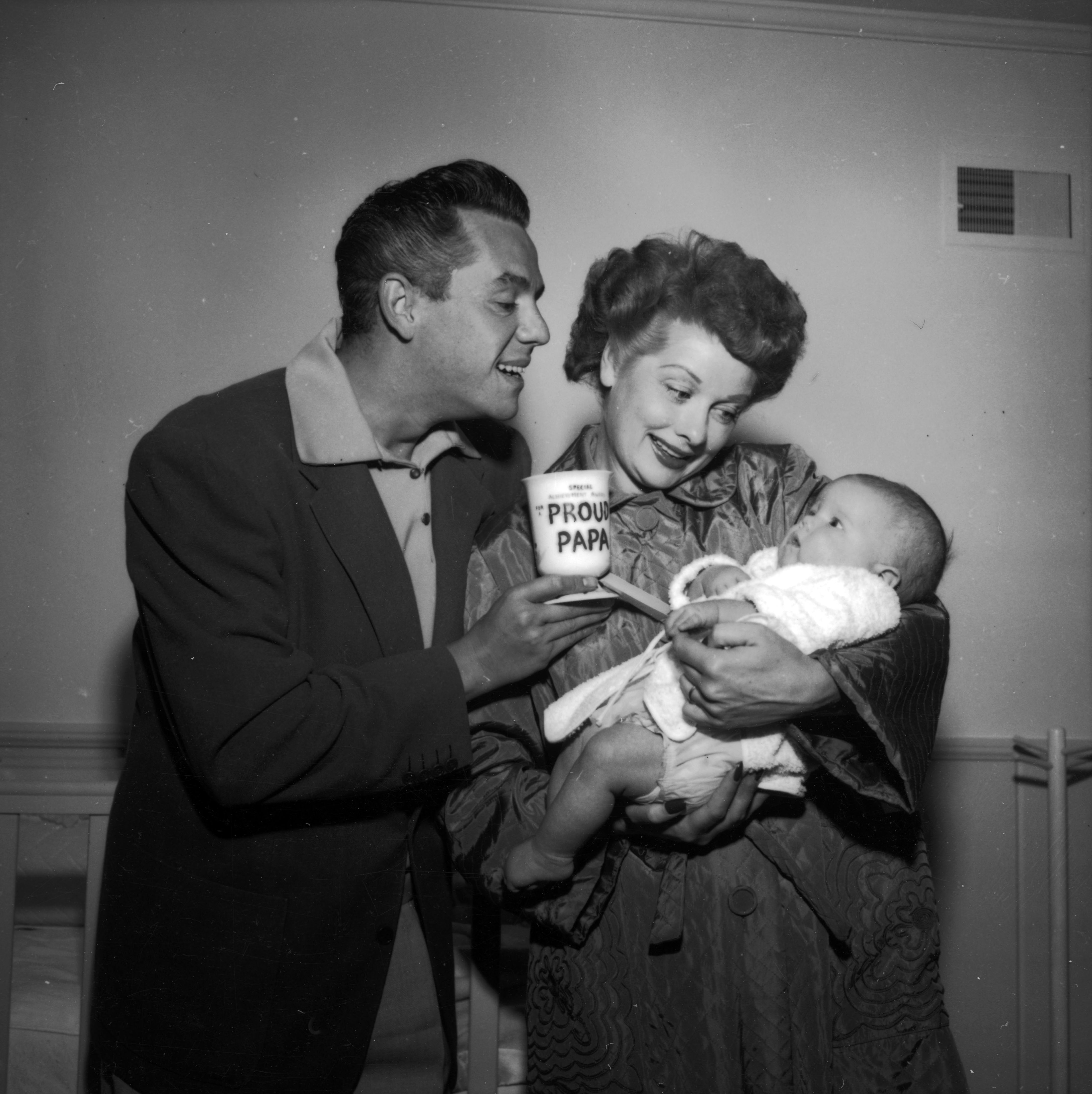 By scheduling repeats in the weeks leading up to Ball's due date, the timing worked out perfectly. Arnaz gave props to all parties involved that aided in the record-breaking feat. Despite I Love Lucy's high ratings, Arnaz holds one memory higher than any other.
"I heard a loud baby cry and a happy choir of voices sing out, 'It's a boy!'" Arnaz recalled. "I wish I had a recording of it, but I really don't need it – I can hear it today."