'I Love Lucy': Desi Arnaz Revealed That William Frawley 'Couldn't Stand' Vivian Vance but She 'Never Felt Any Animosity' Toward Her Co-Star
Desi Arnaz and Lucille Ball created TV magic as Ricky and Lucy Ricardo on I Love Lucy. Recruiting actors Vivian Vance and William Frawley to play their neighbors and besties Ethel and Fred Mertz, Arnaz explained how his two co-stars had a somewhat tense relationship.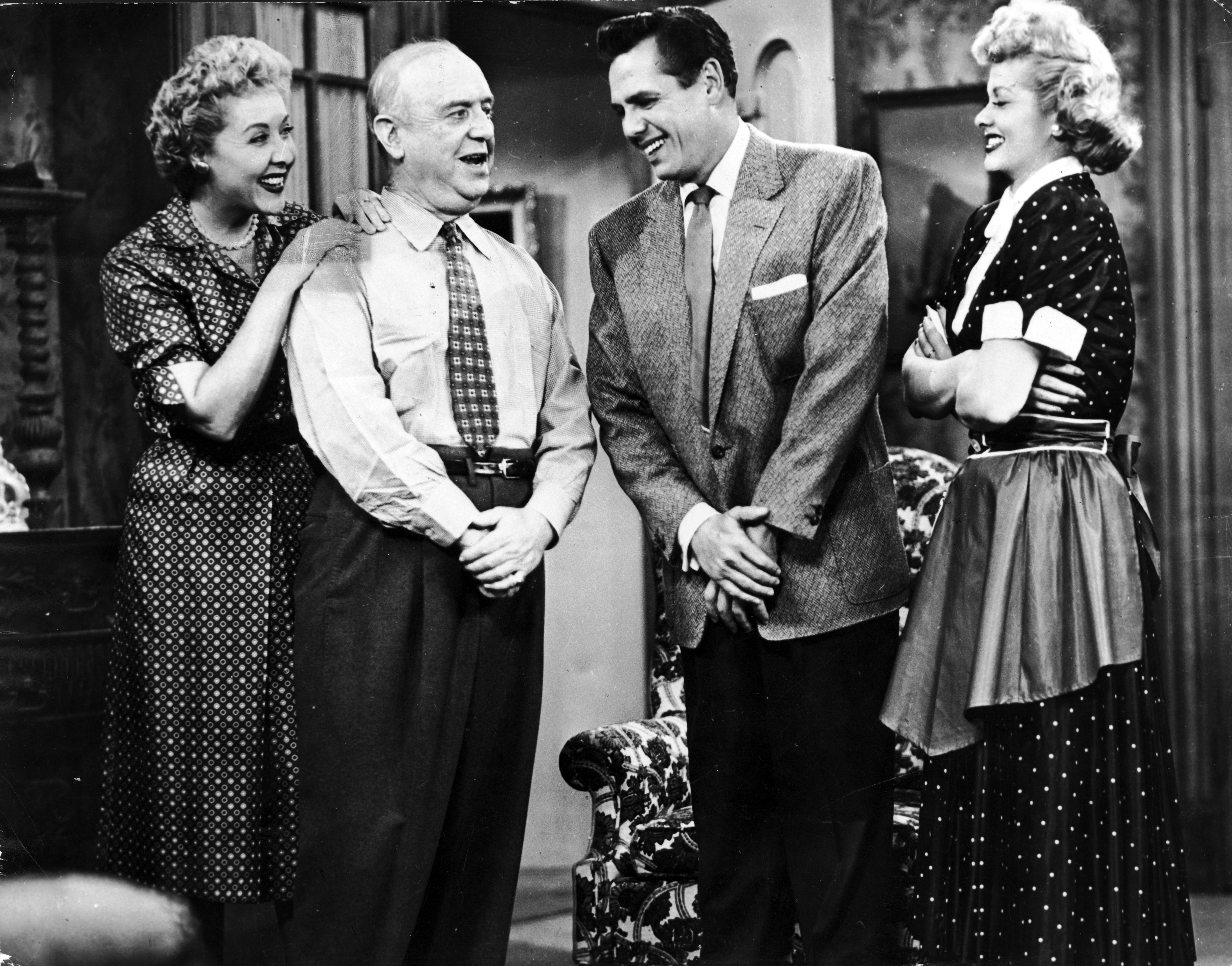 Desi Arnaz brought on William Frawley and Vivian Vance for 'I Love Lucy'
As head of Desilu Productions, Arnaz was in charge of casting I Love Lucy in 1951. He was running out of time to find just the right actor for the role of Ethel. Fortunately, Vance was recommended by the sitcom's director and Arnaz hired her after watching just a few minutes of her performance on stage.
"Right after I saw her do the first scene, I knew we had found Ethel," Arnaz wrote in his memoir, A Book, on seeing Vance in a play. "She was such a wonderful actress, so honest. Every line, every reaction, every move she made was just perfect. … After the show I went backstage, talked to her, and signed her right there and then to play Ethel."
Frawley had reached out to Arnaz to be considered for the part of Fred. Though Frawley had a less-than-stellar reputation in Hollywood as an alcoholic and being unreliable, Arnaz felt his crusty persona would be ideal for Ricky's cantankerous landlord and pal.
"I kept seeing his puss and remembering how good he was at playing the kind of gruff character he usually played," Arnaz explained. "The more I thought about it, the more I became convinced he was Fred Mertz."
RELATED: 'I Love Lucy': Why Desi Arnaz Hired Vivian Vance Just 1 Week Before Filming Started
William Frawley didn't mince words about Vivian Vance
Frawley didn't waste time sharing his feelings with Arnaz about Vance when they started working together. He openly badmouthed her and questioned why Arnaz gave her the role.
"Where the hell did you find this b****?" Frawley asked, according to Arnaz. "She can't sing worth a damn. … she bugs me."
Arnaz defended Vance's acting talent, though it didn't deter Frawley's opinion. The actor complained about Vance's singing ability and how she would try to direct dance numbers.
"This silly broad tells the choreographer she doesn't think we'll be able to do [a dance routine] because I'll never be able to learn it," Frawley remarked, as written by Arnaz. "Like it was going to be a Fred Astaire and Ginger Rogers number or something. … I was in vaudeville since I was five years old and I guarantee you I'll wind up teaching old fat-a** how to do the f****** thing."
Vivian Vance took William Frawley's grumpiness in stride
Though Frawley wasn't shy about his contempt for his onscreen wife, Vance took a more diplomatic approach to their relationship.
"We could never have found anyone to play Ethel any better or even as well as Vivian Vance did," Arnaz wrote. "She was great in the part. … She was also very good in putting up with old Bill – She never felt any animosity toward him."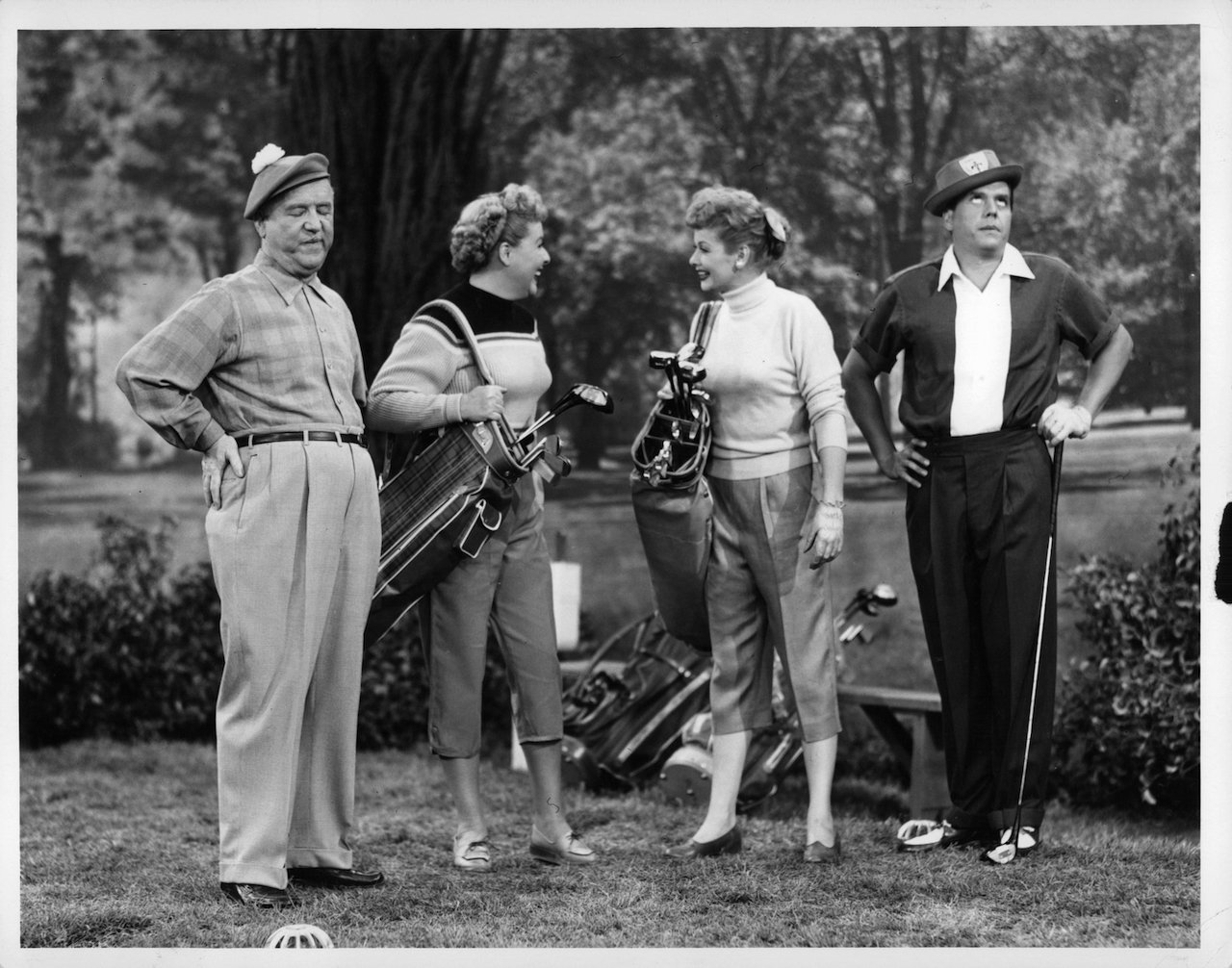 RELATED: 'I Love Lucy': Why Desi Arnaz Cast William Frawley as Fred Mertz After Being Warned Not to Hire Him
Despite the tension between his two co-stars, Arnaz felt their fiery chemistry was perfect for Lucy and Ricky's bickering BFFs.
"Fortunately, that same gruff quality of Bill's was perfect for the part of Fred," the I Love Lucy star shared, and noted Vance's forbearance with Frawley's crotchety demeanor. "She just figured he was an old poop and too much so to change his ways."