'I Love Lucy' Guest Star Barbara Eden Revealed How Lucille Ball Treated Her on Set While Desi Arnaz Was 'Actively Pursuing Me'
Lucille Ball was well aware of her husband Desi Arnaz's attraction toward Barbara Eden when she guest-starred on 'I Love Lucy'.
The legendary sitcom I Love Lucy featured the husband-and-wife team of Lucille Ball and her bandleader husband Desi Arnaz. The series often had guest stars on the show, including Bob Hope, William Holden, and Orson Wells.
During their 20-year marriage, Ball and Arnaz experienced their share of tumult due to the spotlight of fame as well as Arnaz's infidelities. When future I Dream of Jeannie star Barbara Eden had a guest role on the show, his obvious advances toward the young star didn't deter Ball from seeing the talent in Eden.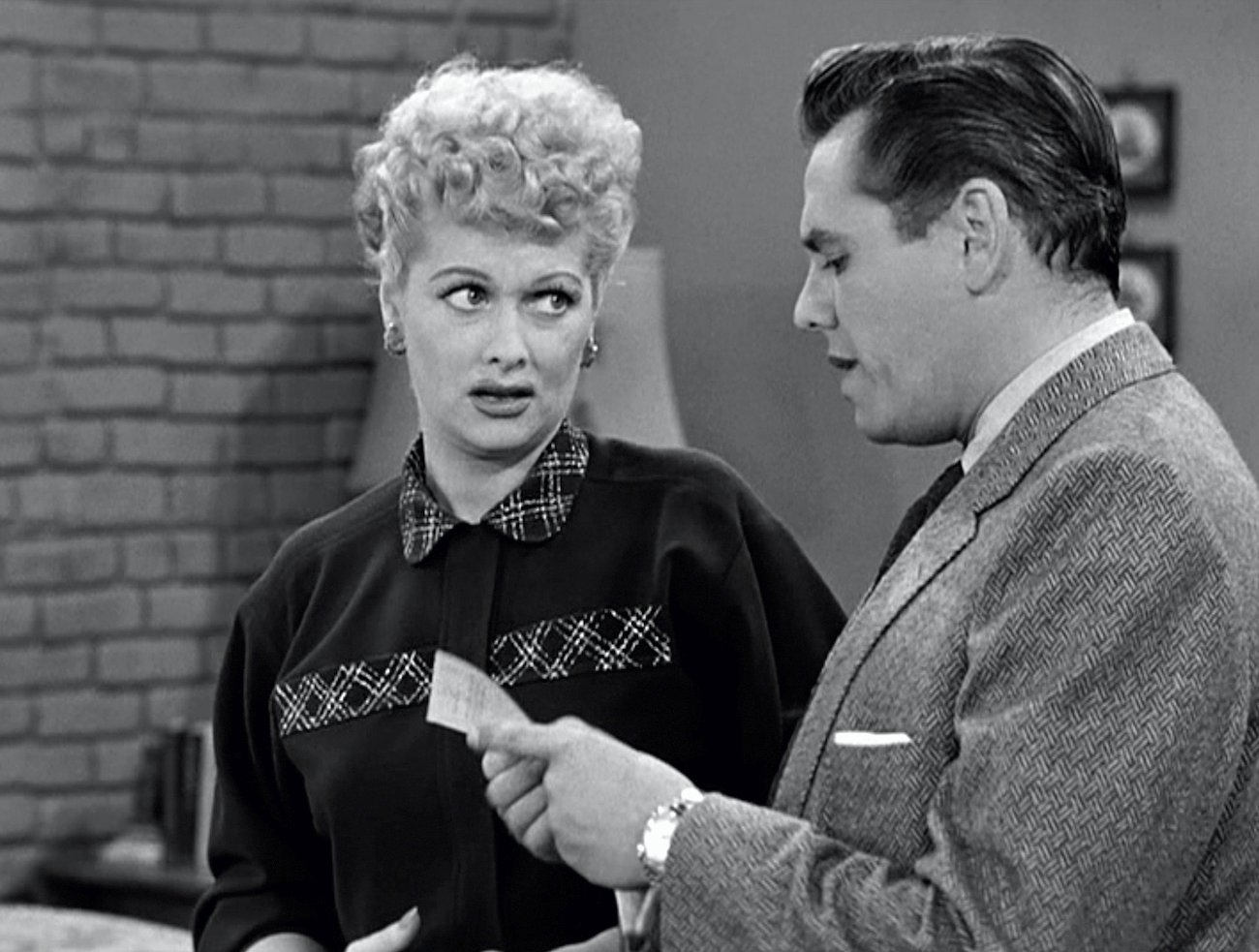 Barbara Eden had to hide from Desi Arnaz
When Eden portrayed the Ricardos' neighbors' gorgeous young niece in 1957, life ended up imitating art. With the storyline of "Country Club Dance" showcasing how all husbands had their eyes on the stunning blonde, Arnaz made it clear he found Eden attractive even when the cameras weren't rolling.
"There was no doubt whatsoever that Desi Arnaz was a world-class philanderer," Eden wrote in her 2012 memoir Jeannie Out of the Bottle. "It was common knowledge in Hollywood that he had a taste for young, curvaceous blondes and that Lucy was deeply unhappy about Desi's infidelity."
Eden revealed that Arnaz seemed to "pop up" on set during all of her rehearsals, making his intentions obvious. Since Eden had an enormous amount of respect for Ball and didn't want to perpetuate the situation, she took to hiding from Arnaz in her dressing room to avoid his advances.
"I made up my mind then and there that no matter how handsome Desi might be, no matter how persuasive, I wouldn't succumb to his romantic blandishments," Eden said. "I wouldn't cause any trouble or hurt Lucy in any way."
Lucille Ball saw talent in 'I Dream of Jeannie' star
Though Ball was well aware of her husband's attraction toward Eden, she didn't let it get in the way of showing an aspiring actor some generosity.
"[Lucy] was so kind," Eden said in a 2000 interview with The Archive of American Television. "In fact, she asked me to come over to her dressing room. She said, 'You like that dress?' I said, 'Oh, yeah!' She said, 'Take it off.' So I took it off, and she and one of her friends spent more than an hour adding sparkles all over the dress so that it would look even more shiny and glamorous."
Eden was touched by the famous redhead's willingness to put aside any potential jealousy in order to make a guest star look better on camera.
"That's the kind of woman Lucille Ball was," Eden wrote. "She was really smart and really dedicated to her show, and even though she realized that Desi was actively pursuing me, she still put her show first."
Barbara Eden won Lucille Ball's approval
In addition to helping Eden make a more stunning appearance on screen, the comedic icon also encouraged her acting talent.
"During rehearsal, Lucy took me aside and said, 'You're good, Barbara,'" Eden recalled. "'You don't usually find a pretty girl who can project and be funny at the same time. But make sure to put that pretty little face of yours out there. Let the camera love your face.'"
Ball was so impressed with Eden that she wanted her to sign on with her production company, Desilu Studios.
"Lucy had wanted to put me under contract," Eden revealed. "She thought I had good comedy timing."
Though Eden turned down the offer, her aloof stance toward Arnaz was noticed – and appreciated – by the I Love Lucy star.
"I didn't play, laugh, or flirt," Eden explained. "I guess women always tried to get near him, but I wasn't going to upset Lucy. After the show wrapped, the director told me, 'Thank you. This is the first time we've had a good-looking girl on set and Lucy hasn't been nervous.'"