'I Love Lucy': Lucille Ball and Desi Arnaz Were in Relationships with Other People When They Started Dating
Lucille Ball and Desi Arnaz were known for their relationship almost as much as their acting. Over the years, Arnaz developed a reputation for being unfaithful. One of the relationships the I Love Lucy star strayed from led him to Ball. Here's what Arnaz said about the way his relationship with Ball began.
Desi Arnaz was in awe when he first saw Lucille Ball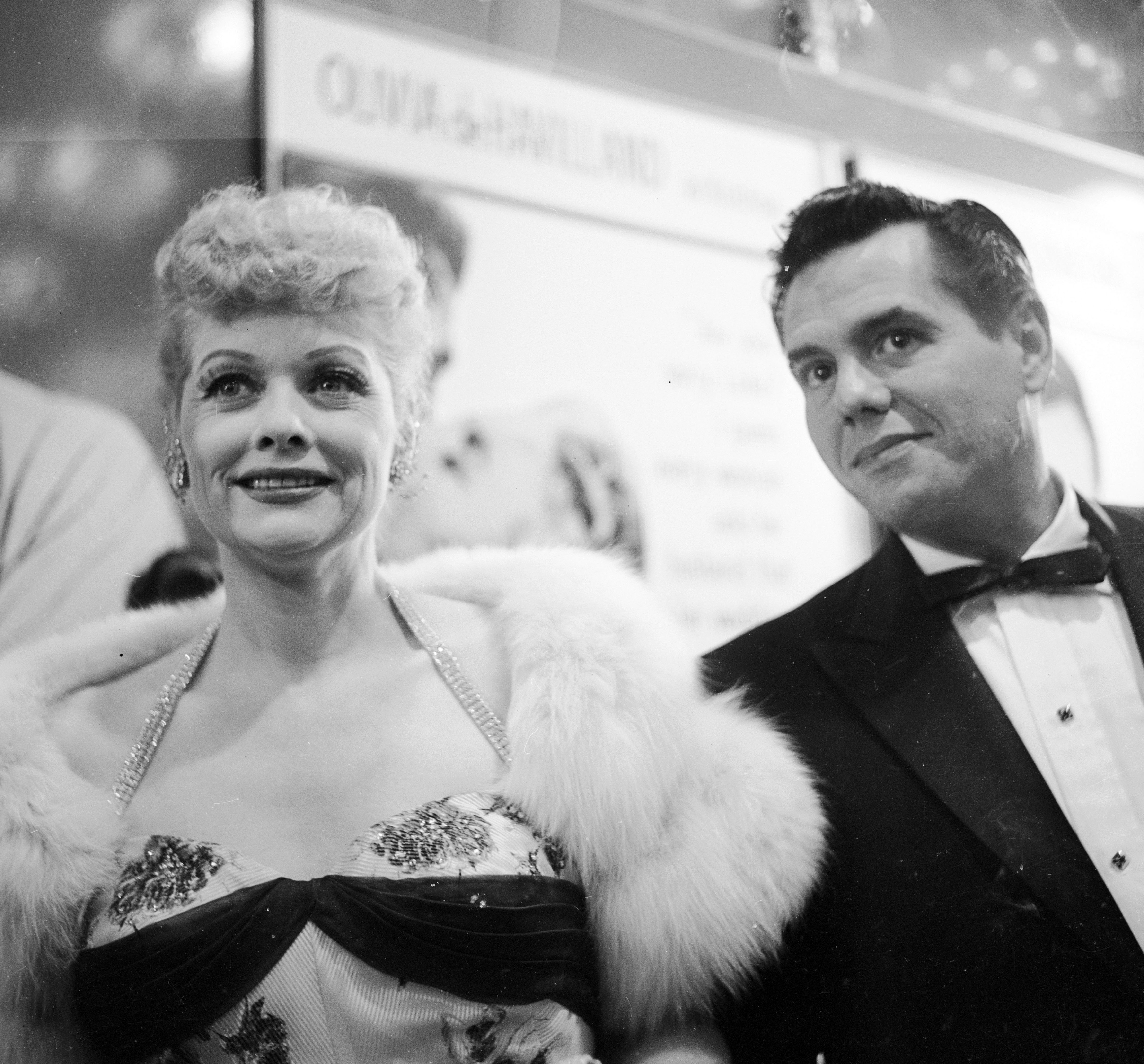 Arnaz describes his first impression of Ball in his book, A Book. His initial response was, "Man, that is a hunk of woman!" Arnaz said he didn't know what to say to Ball, so he asked her if she knew how to rumba. He told her it might come in handy to learn the dance for the movie they were doing, Too Many Girls. Arnaz says she didn't need to know how to rumba for her role, but he asked her anyway.
Arnaz asked Ball if she would like to join him and a few of his friends for dinner. She accepted the invitation, and they met up. Arnaz says they danced and had dinner that night.
Not long after their dinner, Arnaz saw Ball at the beach, and they started talking. Unfortunately, Arnaz was dating someone seriously at the time. His girlfriend (he called her Freckles) came to the beach with him, but he never returned to the spot where she was waiting. Instead, Arnaz stayed by Ball's side and later left with her. He says they spent the night together at her apartment. Ball was also in a relationship—she was engaged. Arnaz says she broke off her engagement the next day.
Desi Arnaz and Lucille Ball's unusual arrangements
Although Arnaz and Ball were in other relationships when they began dating, they each had relationships that weren't the norm. According to Arnaz, his girlfriend knew he was cheating with other women, but she never said anything about it. He said she would look the other way.
"She never nagged, never argued," wrote Arnaz in A Book. "Even if she knew I had been with another girl during a short weekend detour, she'd pretend not to know and just ask me if I'd had a nice trip, which of course made me feel like s**t," said Arnaz.
In her book, Love, Lucy, Ball says she had been with director Al Hall for about two years. According to her, they had an "understanding," and there were "no demands on either side." When she met Arnaz, she decided to explore her options. Ball realized she would rather be with the "Babalu" singer than Hall. "This easy, relaxed relationship continued until a Cuban skyrocket burst over my horizon," wrote Ball.
Desi Arnaz felt guilty about leaving his girlfriend
Although Arnaz's girlfriend never said anything about his cheating, he felt guilty. He called Freckles to apologize for leaving her and running off with Ball. Much to his surprise, his ex-girlfriend was understanding. Arnaz says Freckles didn't deserve what he did to her. Said Arnaz, "Even though I might have done some bad things in my life, none of them could have been as bad as what I did to her."
Follow Sheiresa Ngo on Twitter.