'I Love Lucy': Lucille Ball Didn't Credit George Reeves as Superman Because of Her Children
Lucille Ball found herself face-to-face with Superman in a crossover episode of I Love Lucy. But George Reeves, the actor who played the man of steel, wasn't credited for his part. Why? Because Ball didn't want her children to realize the superhero wasn't real.  
Lucy Ricardo wanted Superman at her son's birthday party in 'I Love Lucy' Season 6
In the episode appropriated titled, "Lucy and Superman," Lucy tried to make Little Ricky's (Keith Thibodeaux) birthday party better than the one her friend was throwing for her own son. Lucy asked her entertainer husband, Ricky Ricardo, played by her real-life husband Desi Arnaz, to use his connections to get Reeves to attend Little Ricky's party as Superman.
Ricky agreed to try which got a "Boy! Imagine having a father who knows Superman!" from Lucy's sidekick and friend, Ethel Mertz (Vivian Vance). Later, Lucy and Ricky learned Reeves wouldn't be able to make the party because he'd be traveling that day. 
So Lucy decided to dress up as Superman herself and attend Little Ricky's birthday party. Her plan? Make a grand entrance by standing out on the ledge of their third-floor apartment and leaping in through the window. 
Things, of course, didn't go as planned. Like every other episode of I Love Lucy, Ball's character found herself in a hilarious situation. In this particular instance, Lucy got stuck outside in the rain after someone closed and locked the window she intended to jump through. But the party wasn't ruined. Reeves saved the day by showing up as Superman.
Lucille Ball didn't credit George Reeves because she didn't want children to know Superman wasn't real
RELATED: The 1 Most Hated Episode of 'I Love Lucy' Is Completely Unexpected
When the episode aired in January 1957, Reeves had been playing the man of steel on the TV show, Adventures of Superman. However, the actor's name wasn't included in the I Love Lucy credits because of Ball's children. 
According to Mental Floss, Ball knew her kids, and many others, believed superheroes were real. So she didn't want I Love Lucy to spoil it for them. Hence the decision to not include Reeves in the voice-over at the end of the episode or in the credits. 
The actor who played Little Ricky really thought George Reeves was Superman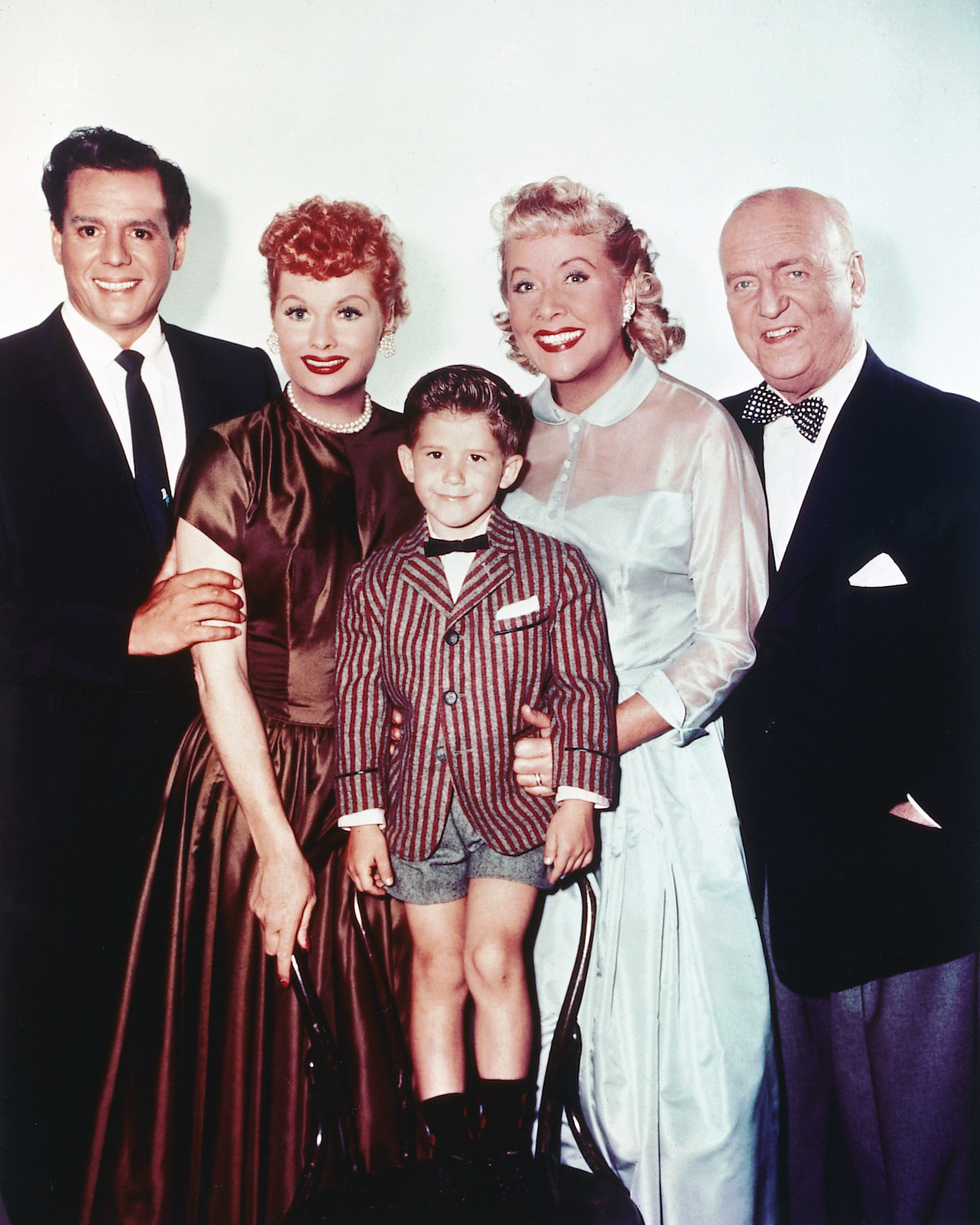 RELATED: 'I Love Lucy': Lucille Ball and Desi Arnaz's Relationship Was 'More Passionate' After Divorce, Daughter Says
Thibodeaux, the actor who appeared in the "Lucy and Superman" episode as Little Ricky, recalled in a 2005 interview with the Archive of American Television what it was like meeting the man of steel. Thibodeaux said he believed Reeves was Superman despite being aware they were both actors on TV. 
"He's Superman, I mean he's just Superman! Here I am, I'm an actor and he's an actor," Thibodeaux said of Reeves. "I know he's an actor and we're all actors, but I'm thinking, 'This guy's really super! I shook hands with him and he's Superman!'"