'I Love Lucy': Lucille Ball Had an Unusual Reaction After Reading About Desi Arnaz's Infidelity
Lucille Ball from 'I Love Lucy' was faced with a news article on Desi Arnaz's womanizing and had a peculiar response.
The iconic sitcom I Love Lucy became legendary thanks to the comedic talent of Lucille Ball and the business savvy of her husband Desi Arnaz. Their 20-year marriage endured plenty of challenges over the years including fame, alcoholism, and Arnaz's womanizing ways.
Apparently, the famous redhead was onto her husband's infidelities. When Ball was faced with a news article while on the set about Arnaz's philandering, her response surprised the production team.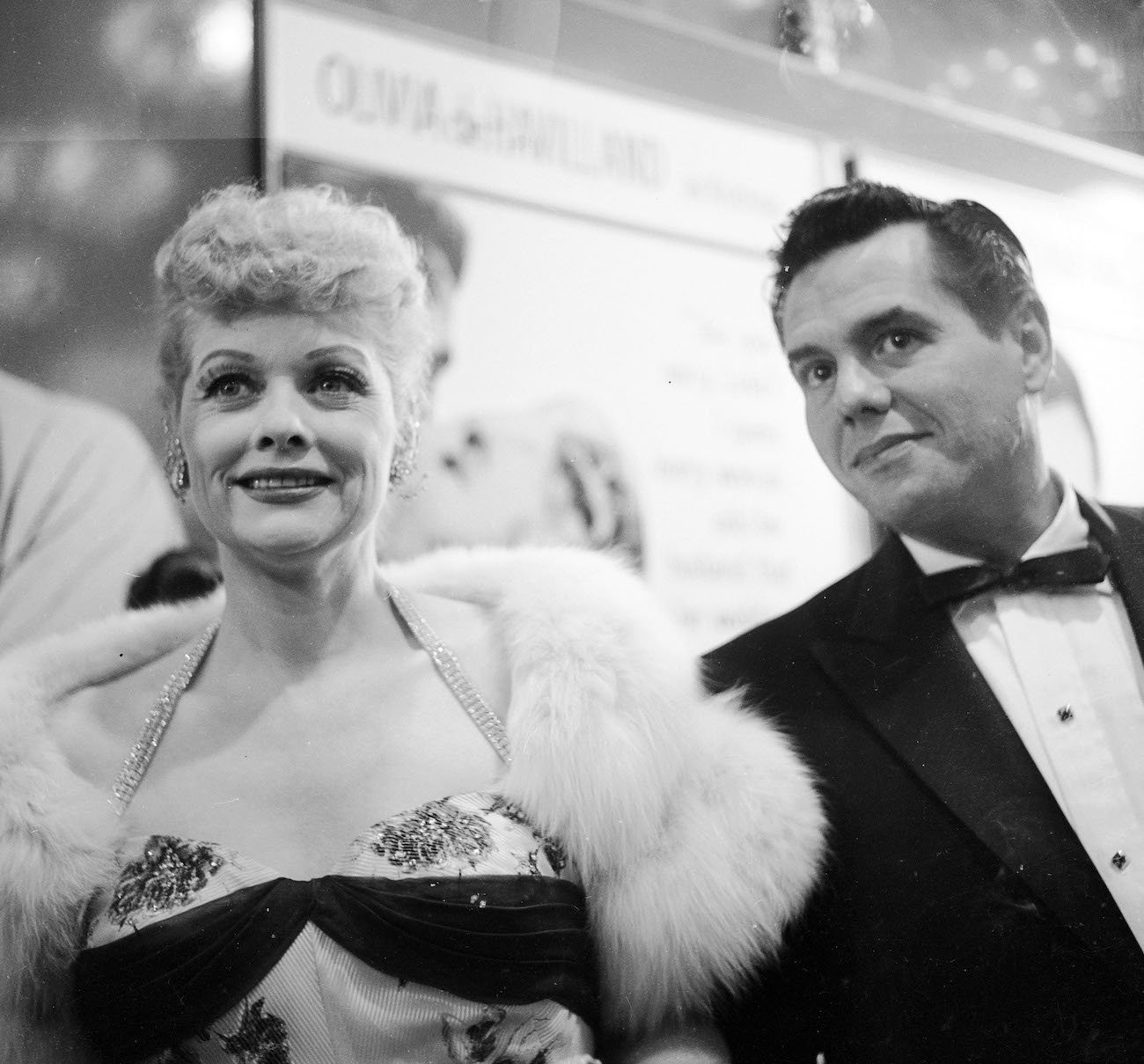 Lucille Ball and Desi Arnaz had issues from the start
Ball and Arnaz met in 1940 on the set of Too Many Girls. They eloped in November the same year. With Ball's showbiz schedule and Arnaz on tour, the newlyweds seldom saw each other. Ball actually filed for divorce from Arnaz in 1944 due to rumors of his drinking and infidelity, but they soon reconciled. After suffering several miscarriages as the years went on, Ball and Arnaz welcomed daughter Lucie in 1951.
That same year, the couple received an offer from CBS to turn Ball's radio program into a television series. Ball insisted Arnaz play the role of her husband on the comedy, hoping to keep a close eye on him.
"She knew that if he went on the road with the band, he'd be catting around all the time," writer Bob Weiskopf said, according to Country Living. "She wanted him at home, where she felt the marriage would have a better chance of lasting, which of course it did."
Cast and crew of 'I Love Lucy' witness problems
While the show was a monumental success, the couple's marital woes continued. Keith Thibodeaux, the actor who played Little Ricky on I Love Lucy, would often spend time with their son, Desi Jr. The actor frequently overheard serious blowups.
"[At their home] there was always tension," Thibodeaux revealed, according to People. "One time, Desi Jr. and I were playing in the backyard …. We heard a lot of loud arguing and cursing and glass shattering and screaming, and we were scared. Desi Jr. turned to me and said, 'There they go again.' I was about 9,10 years old."
The actor recalled an incident of Arnaz's blatant philandering during a period when the couple already had separate bedrooms.
"Once, at their home in Palm Springs, she told her chauffeur to drive her down to the Indian Wells Country Club," Thibodeaux explained. "She went to the lounge to have a drink, and Desi walked in with a couple of women on his arm. When he saw Lucy at the bar, he turned around and took off."
The magazine revealing Arnaz's infidelity was ironically called 'Confidential'
Unfortunately, it was impossible for Ball to ignore Arnaz's extramarital affairs. The press also didn't overlook his roving eye, where Ball's longtime publicist recalled a news article that arrived on the I Love Lucy set.
"The magazine Confidential came out with a story saying Desi was a womanizer," Ball's publicist Charles Pomerantz revealed. "I gave an advance copy to Desi. Lucy said, 'I want to read this story.' It was during a rehearsal day, and she went into her dressing room. Everybody was frozen on the set."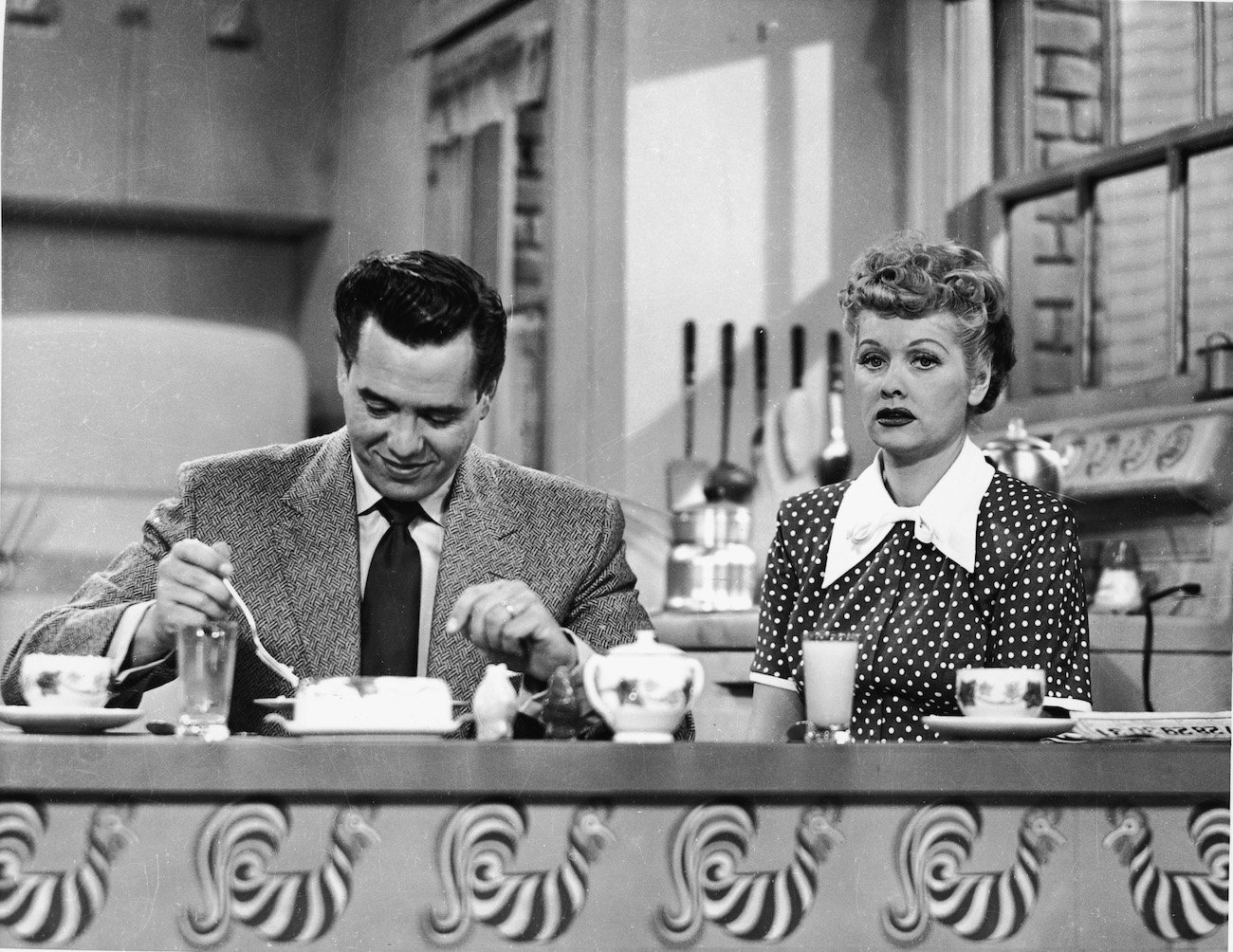 The cast and crew waited for a meltdown from Ball or an argument between her and Arnaz. Yet the comedy icon surprised them with her calm reaction.
"She finally came out," Pomerantz said, "tossed the magazine to Desi and said, 'Oh, hell, I could tell them worse than that.'"
Ball divorced Arnaz in 1960.