'I Love Lucy': Lucille Ball Had Some Specific Physical Requirements for the Role of Ethel Mertz
Lucille Ball had a certain look in mind when casting the role of Ethel Mertz for 'I Love Lucy.'
Lucille Ball and Desi Arnaz starred on the legendary sitcom I Love Lucy from 1951 to 1957. The celebrity couple portrayed Ricky and Lucy Ricardo living in NYC with their best friends and landlords, Fred and Ethel Mertz, played by William Frawley and Vivian Vance.
When actors began to audition for the role of Ethel, Ball had a certain type of look she wanted the character to maintain.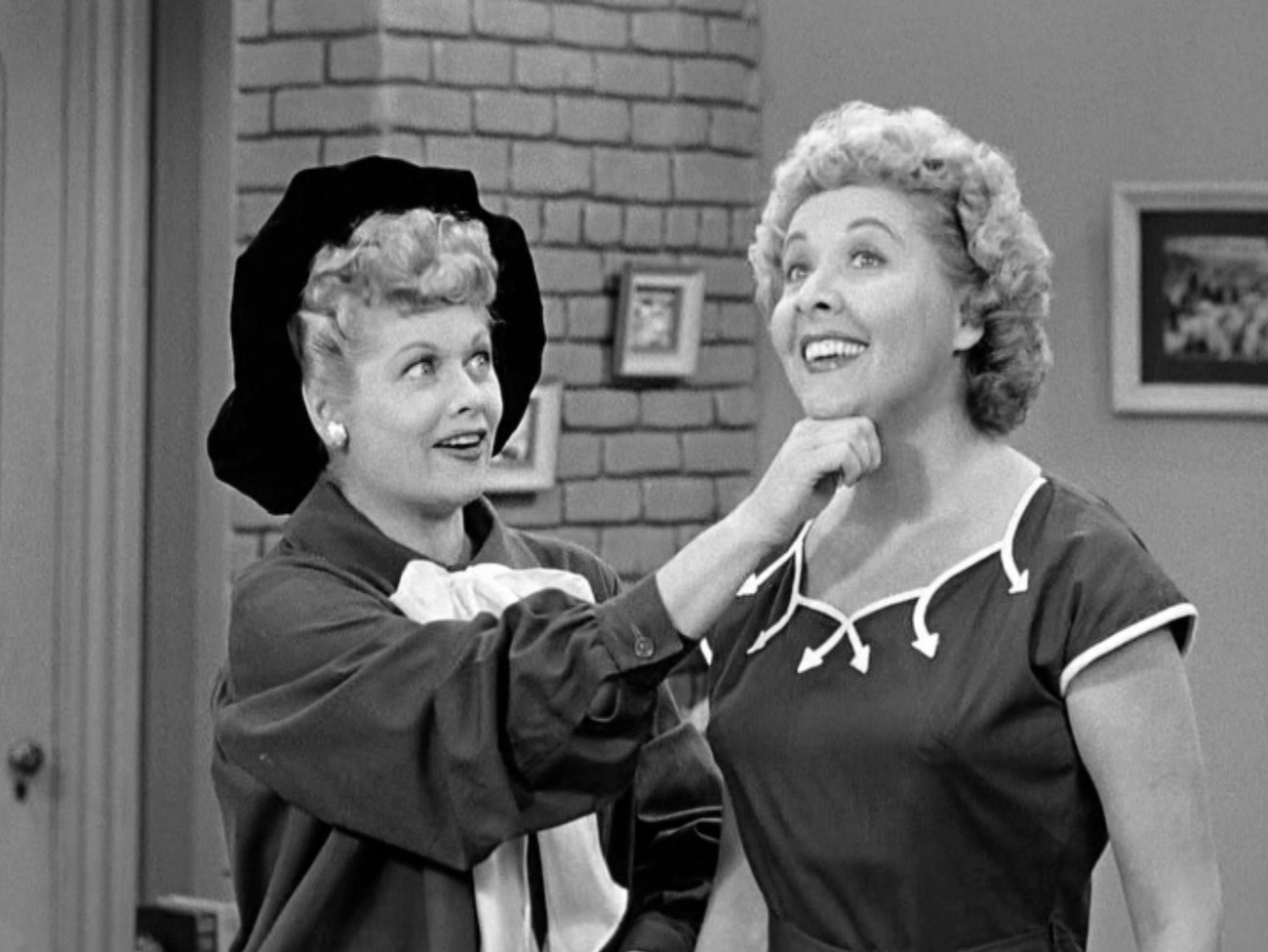 Vivian Vance was fine with being the sidekick on 'I Love Lucy'
Ball and Vance worked together for decades and developed a close friendship. Yet when I Love Lucy began, the famous redhead often kept a critical watch on Vance. In the book Desilu: The Story of Lucille Ball and Desi Arnaz by authors Coyne Steven Sanders and Tom Gilbert, Desilu Studios associate Maury Thompson described some of Ball's critiques.
"She was tough on Viv," Thompson said. "She picked at every little thing Viv did. Viv could read a script cold like a professional. And of course Lucille realized this as time went on. She'd say, 'You like green?' Viv would say, 'Yeah.' 'You gonna wear that?' 'Yeah.' 'Oh.'"
Despite the backhanded comments from Ball, Vance had no problem deferring to the star's instruction. The actor was always more than willing to change her wardrobe or look to whatever Ball preferred. Vance gravitated toward being in the background.
"As working women, we had great respect for each other's talent without a twinge of jealousy," Vance explained. "I was tickled to death to go along with a star who was willing to work as hard as she did. I personally wasn't that willing."
Lucille Ball had doubts about Vivian Vance as Ethel Mertz
Ball clearly had a specific physical presence in mind when casting for the role of her bestie and landlady Ethel Mertz. Sanders and Gilbert described their first meeting when Vance came to read for the part. The I Love Lucy star vocalized her concerns, where Vance was more than happy to comply.
"'She doesn't look like a landlady,'" Thompson recalled Ball saying of Vance. "'Her hair's the same color as mine.' Viv said, 'Well, Miss Ball, I can dye it.' … '[Ball said], 'Well, I know but you're not heavy.' Viv said, 'Well, I'm round-shouldered Miss Ball, and I do photograph dumpy.'"
Ball became a little more particular in her requirements for Ethel Mertz, where Vance continued to comply.
"Lucille says, 'I don't know,'" Thompson remembered. "'I want a dumpy, peroxide-blonde with curlers in her hair and a terry cloth robe and fuzzy slippers. That's what I want.' Viv says, 'You got her. I look just like that in the morning when I get out of bed.'"
Vivian Vance and Lucille Ball develop lifelong friendship
Thankfully, Vance landed the role and the Lucy-and-Ethel team entertained audiences for six hilarious seasons with their antics on I Love Lucy. According to Sanders and Gilbert, Vance never complained about some of the other physical requirements she had to take on for Ethel, including one in her contract.
"Vance, a year younger than Ball, was contractually obligated to remain twenty pounds overweight during the filming season," they wrote in their book. "Over the years, Lucy would call up Vivian during their summer hiatus and quip, 'Okay, start eating and putting on the flesh again, dear – we'll be shooting again soon!'"
While some may have not relished some aspects of being Ball's right-hand co-star, the two developed a friendship and respect for each other through their decades of sharing the screen.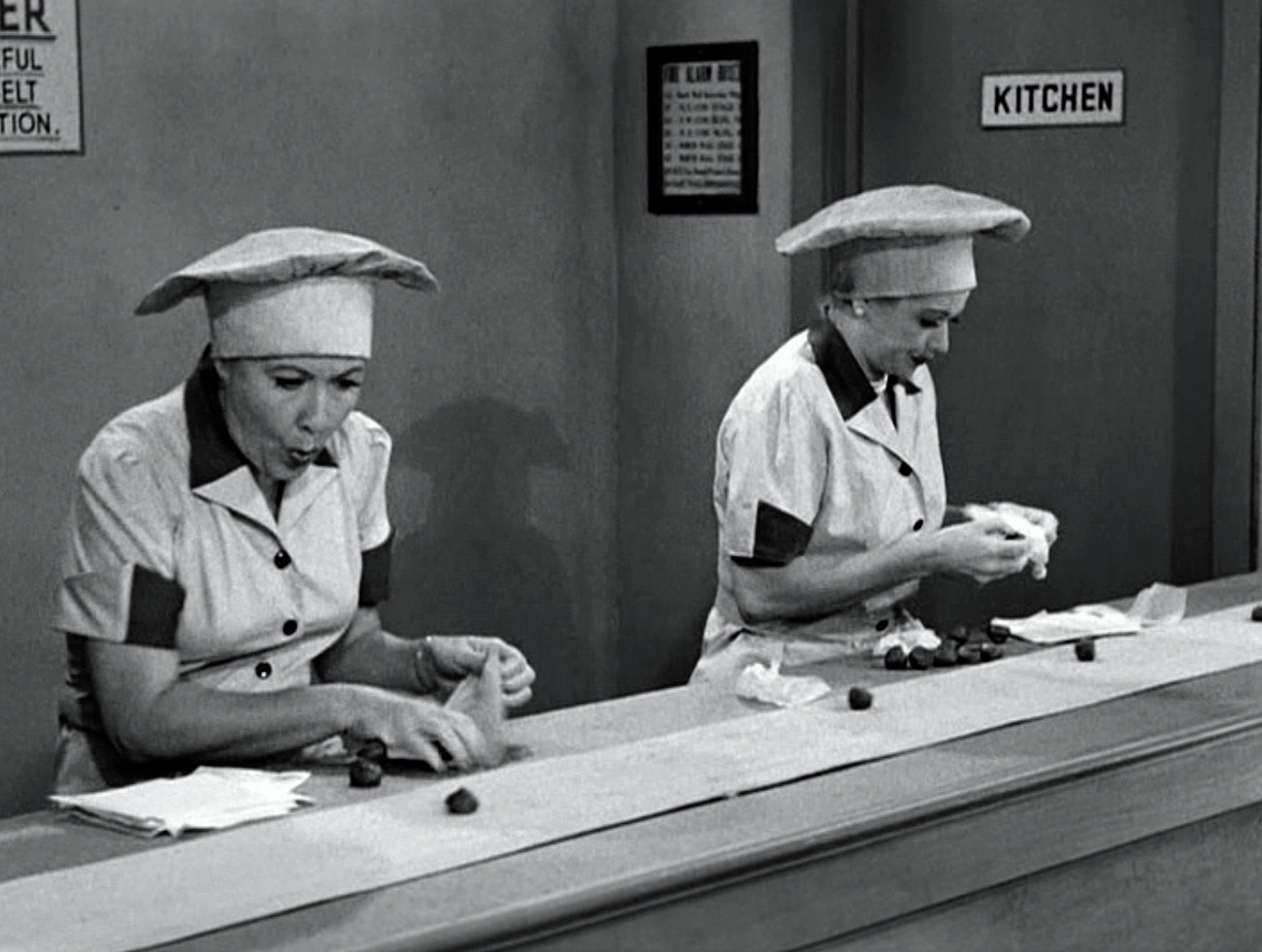 "They had been through so much together," Ball's friend Carol Cook said in Sanders' and Gilbert's book. "She trusted Viv. Viv was really the only one who could say on the set 'Lucy, why don't you move over there?' … Not many other people would say that to her, but she would do it when Viv told her so."
Vance recalled one example of Ball's generosity when she presented Vance with a special scrapbook at Christmas with the cover reading "This Is Your Life – Vivian Roberta Jones."
"She'd put it together herself, with baby pictures, photographs of Mom and Dad and the family including uncles and aunts," Vance said. "It had taken weeks of telephoning them … before she got together all the souvenirs to sort and paste in."
The legendary comedy duo remained friends until Vance's death in 1979.