'I Love Lucy': Lucille Ball Was Inspired by This Comedy Legend for an Iconic Episode
Lucille Ball incorporated the comedic stylings of some legends on her classic sitcom 'I Love Lucy' including this iconic scene from an episode in season two.
Lucille Ball and Desi Arnaz made comedy magic as Lucy and Ricky Ricardo on the sitcom I Love Lucy. William Frawley (Fred Mertz) and Vivian Vance (Ethel Mertz) co-starred along with Ball and Arnaz and were key players in creating a plethora of memorable episodes. One storyline stands out in the minds of viewers, where Ball took a few pointers from a Hollywood icon.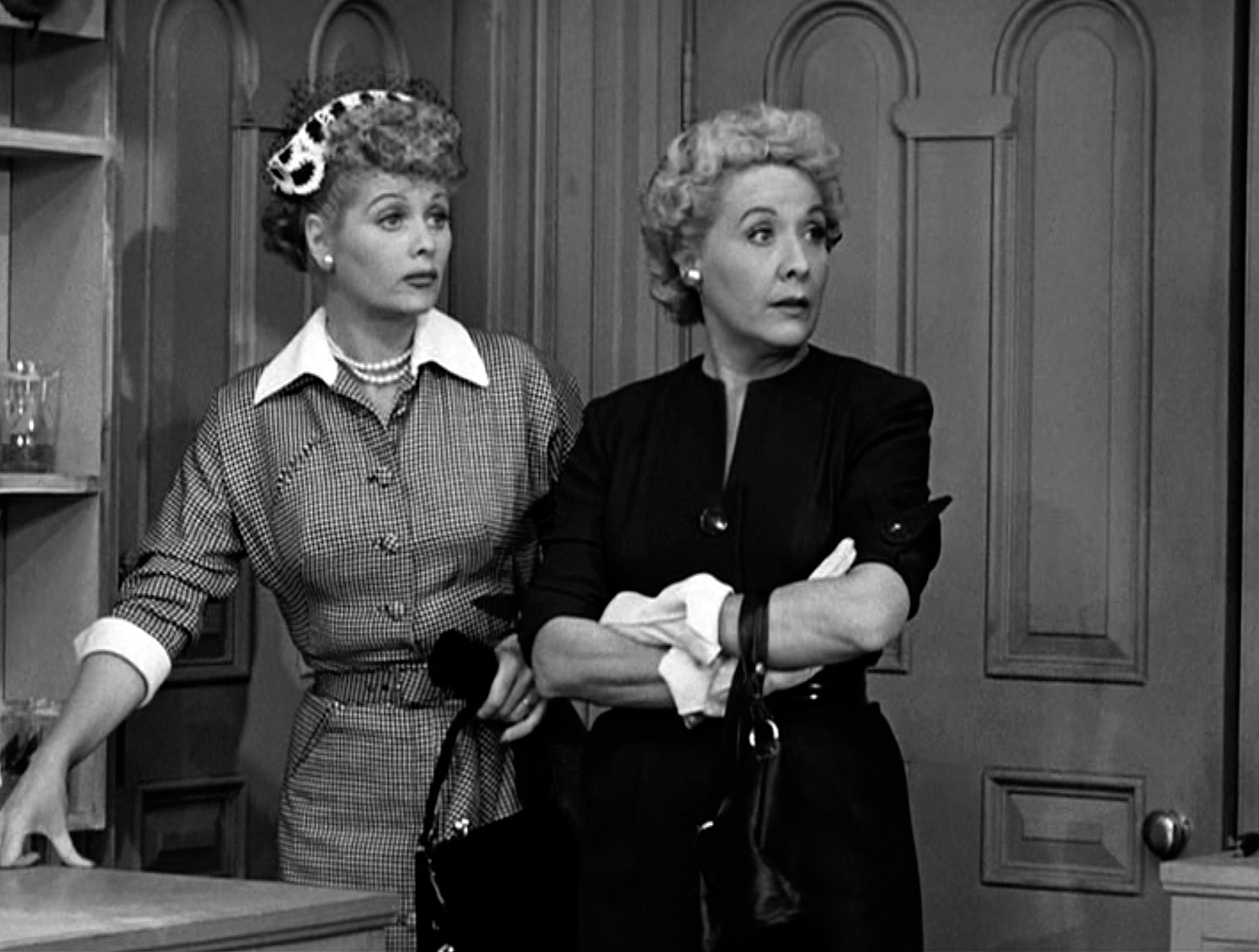 'Job Switching' remains in 'I Love Lucy' history
The season two episode of "Job Switching" features Lucy and Ethel changing places with Ricky and Fred, where they go job hunting while their husbands take care of the housework. The ladies end up working in a chocolate factory on an assembly line. Ball and Arnaz's daughter, Lucie, recalled some unforgettable scenes from the episode.
"The first one is where she's trying to learn how to mush the chocolate around and it seems like great fun, but the other lady is stone dramatic with no sense of humor," Arnaz explained to WTOP in 2019 of Ball on the assembly line. "Lucy suddenly realizes there's a fly. It flies around her head, to the right, to the left, then she tries to hit it and smacks the woman with chocolate on her face."
Ball's fellow actor in the scene was required to hit Lucy in the face in return, which seemed like an unreasonable request.
"The woman couldn't believe the director was telling her she should slap Lucy back," Lucie recalled. "Mom was like, 'It's OK, it's pretend!' … You can see the lady bite her lip trying not to laugh."
Charlie Chaplin provided great inspiration
Fans will long remember the iconic scene where Lucy and Ethel are unable to keep up with the speedy conveyor belt and begin sticking chocolates wherever possible, including their mouths. Lucie revealed that the premise was prompted by the comedy legend Charlie Chaplin in the 1936 film Modern Times, where he worked on an assembly line. She emphasized that imitation is the sincerest form of flattery.
"They were inspired by remembering the comedy of Chaplin," Lucie said. "The greats steal from the greats. Laverne & Shirley stole from I Love Lucy. It's a compliment."
Lucie praised her mother's creativity for coming up with the storyline and incorporating physical comedy into the plot.
"That scene where she ends up with Ethel, thinking, 'Oh, wrapping candies, that's going to be much easier,' that's frickin' brilliant," Lucie raved. "We can all imagine ourselves in that position. What would we do? The brilliance of that show is that you can always imagine yourself in her shoes. It's not totally unbelievable how she gets where she gets, it just gets stretched to an enchanted sense of play, which is how my mom would describe that type of acting."
'I Love Lucy' offers six seasons of hilarious episodes
While I Love Lucy fans may have some personal favorites, the sitcom includes six full seasons of comedy gems that may sometimes go unnoticed in light of the more heralded episodes.
"One of the things that amazes me is that when I go back [and] pull out these episodes on DVD, I think, 'Oh my god, there are so many other funny bits in other episodes that nobody ever mentions,'" Arnaz remarked. "We concentrate on the three or four most popular, but there were almost 200 shows."
She added, "There's so many that are just really brilliantly laid-out comedic charades, mime bits they did. You'll see that the physical comedy is just astounding."