'I Love Lucy': Lucille Ball's Reaction When She First Saw Desi Arnaz
I Love Lucy star Lucille Ball had a strong reaction to Desi Arnaz when she first met him. Early on, she made up her mind about what her future would look like.
Lucille Ball learned about Desi Arnaz after he performed in a musical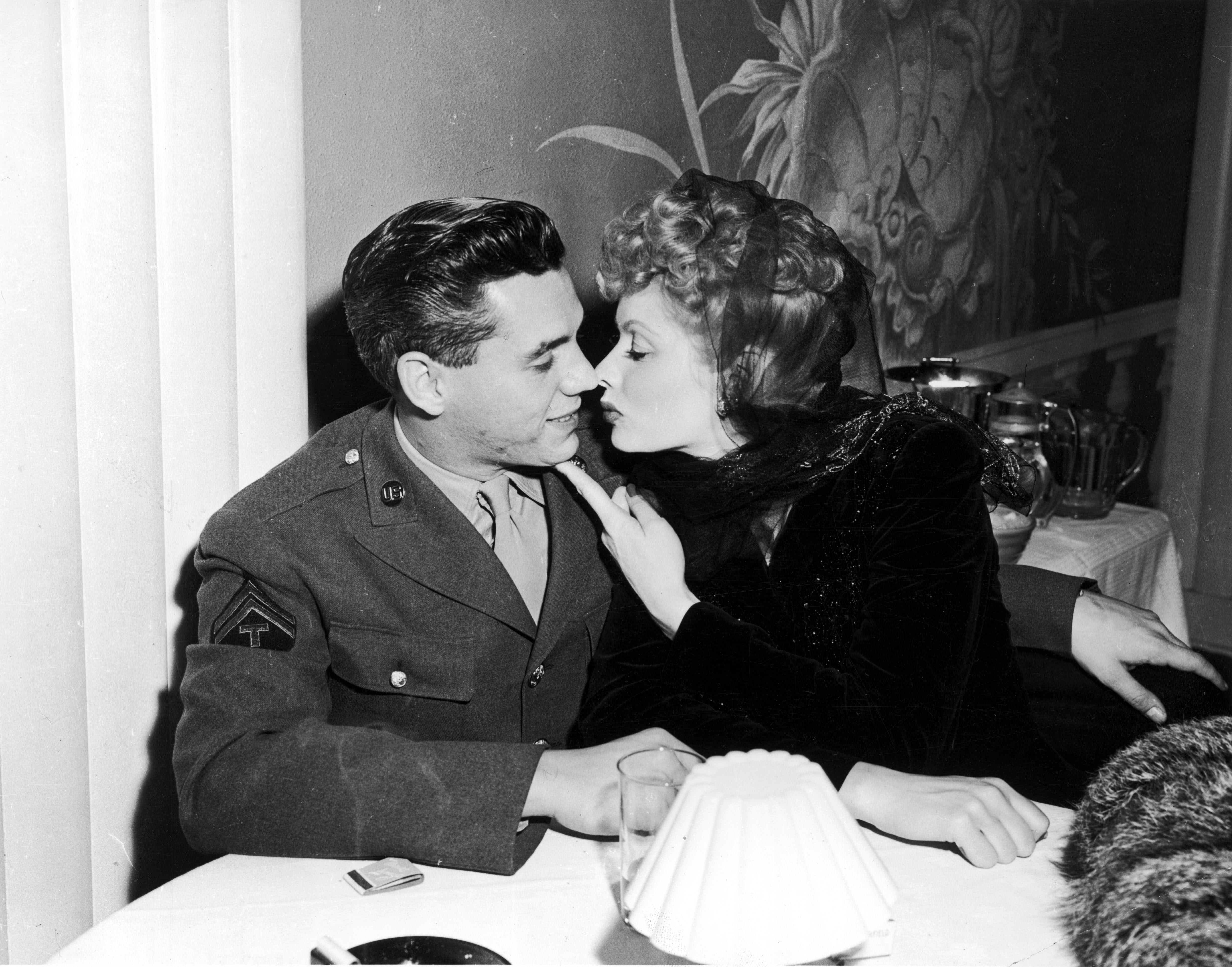 Ball first became aware of Arnaz when he starred in the musical comedy Too Many Girls. In her book, Love, Lucy, Ball said women were instantly attracted to Arnaz. His musical was a major hit, and all the newspapers gave the production rave reviews.
"From the way girls reacted to him, he was the Elvis Presley of his day," wrote Ball. "Offstage he was dating film stars, stage stars, and all the leading debutantes, including the beautiful Brenda Frazier."
Lucille Ball was smitten when she first saw Desi Arnaz
When Ball first saw Arnaz perform, she couldn't stop staring at him. She said she was mesmerized by his appearance and charisma.
"I couldn't take my eyes off this Desi Arnaz," wrote Ball. "A striped football jersey hugged his big shoulders and chest, while those narrow hips in tight football pants swayed to the catchy rhythms of the bongo drum he was carrying. I recognized the kind of electrifying charm that can never be faked: star quality."
Ball loved Arnaz's appearance, but she said she began laughing as soon as he started talking. She found his humor and broken English to be charming. Ball was amused because it took a lot to make her laugh.
"Then Desi opened his mouth and began talking in his own peculiar brand of broken English, and a great belly laugh burst out of me," wrote Ball. "Now it's hard to make me laugh. I observe, I smile, but when I'm really amused you can hear me a block away. Here was a stunning-looking male who was not only thrilling but funny. What a combination!"
Lucille Ball and Desi Arnaz spent most of their time talking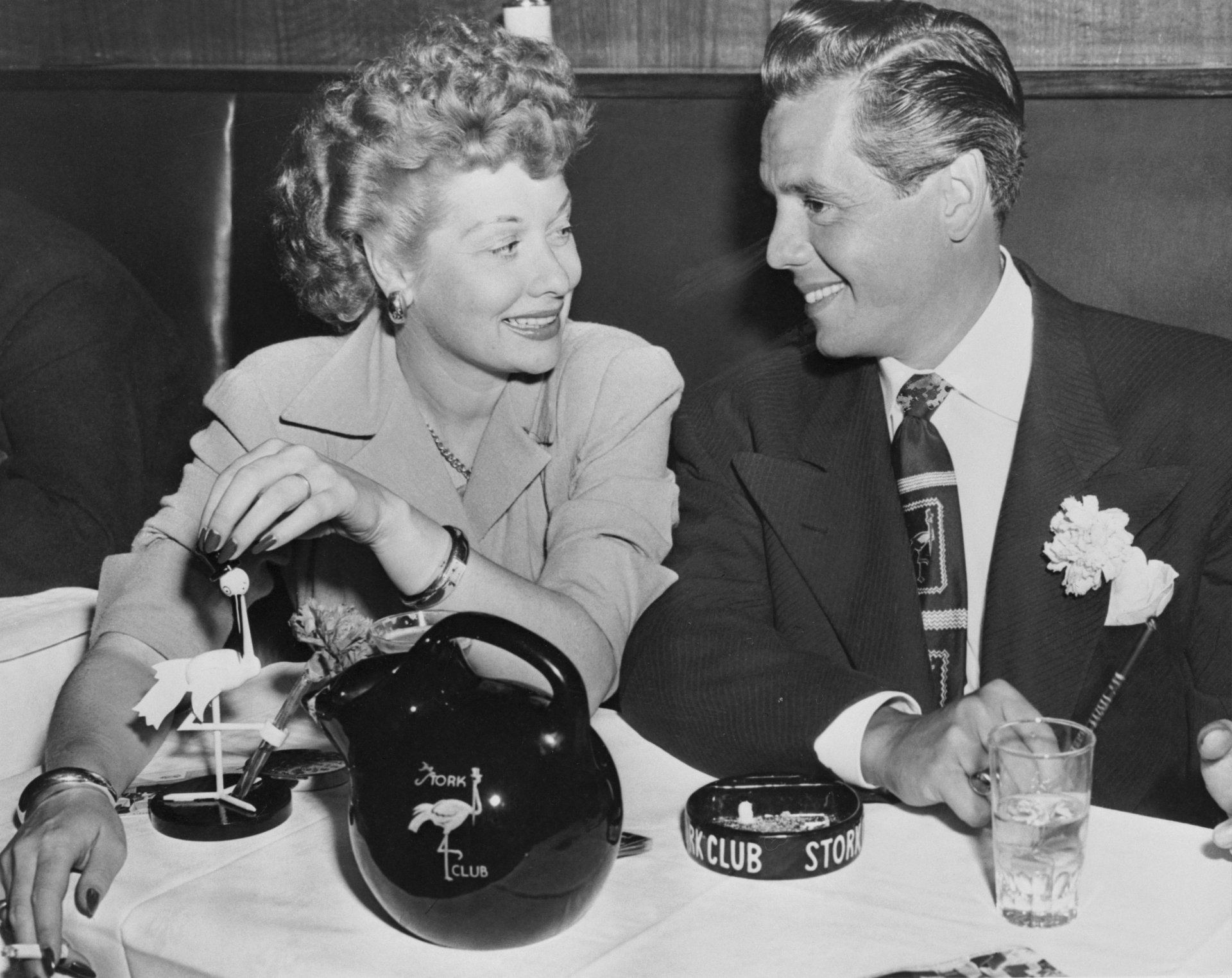 Ball said she first met Arnaz on the RKO lot. They hit it off right away and Arnaz asked her out for dinner. She said she loved talking to him just as much as she loved the way he looked. They talked during most of their date and got to know each other.
"We went to a nightclub, but instead of joining the conga line we sat at a small table, talking and talking," wrote Ball. "I might as well admit here and now I fell in love with Desi wham, bang! In five minutes. There was only one thing better than looking at Desi, and that was talking to him."
Lucille Ball said she 'flipped' for Desi Arnaz
Ball's colleagues tried to convince her not to get romantically involved with Arnaz, but she wouldn't listen. She only had eyes for him, and nothing could sway her decision to move forward with a relationship.
"Everyone at the studio knew I was starry-eyed over Desi, and most of them warned me against him," wrote Ball. "'He's a flash in the pan,'" I was told, and, 'He's too young for you.' Or, 'He's a dyed-in-the-wool Catholic and you're Protestant,' and so on. But I had flipped."
Follow Sheiresa Ngo on Twitter.