'I Love Lucy': Scripts for This Storyline Had To Be Approved by a Minister, Priest or Rabbi
Lucille Ball remains a comedic icon. Married for 20 years to I Love Lucy co-star and Desilu Studios partner Desi Arnaz, the mom of two made television history for six seasons on her iconic show.
One of the comedy's highest-rated episodes involved a storyline that needed massive oversight, including approval by a clergy member.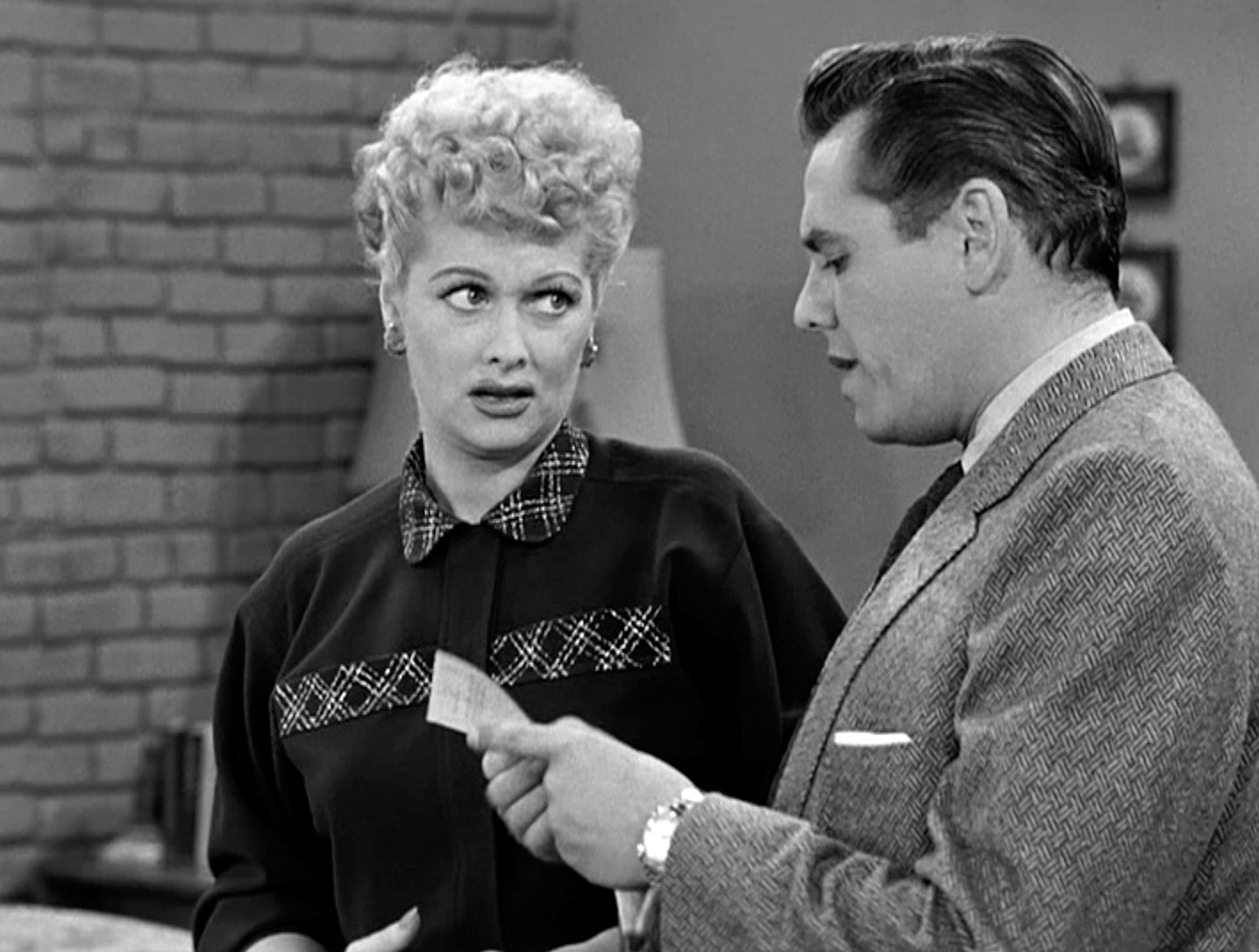 'Lucy is Enceinte'
In season 2 of I Love Lucy, Ball was actually pregnant with her second child, Desi Jr. With the show airing in the early 1950s, advertisers and networks felt featuring a pregnant woman on television to be somewhat scandalous. Lucy and Ricky were even filmed in separate beds during any scenes in the bedroom.
According to Ranker, Ball and Arnaz feared the show may be cancelled due to her pregnancy. Producer Jess Oppenheimer lobbied to keep the show on and even write the pregnancy into the show. The networks gave in due to I Love Lucy's popularity, where Lucy shares her baby news in the infamous episode "Lucy is Enceinte."
With her pregnancy now part of the show, Ball and Arnaz had to be careful with how they worded Lucy and Ricky Ricardo's expecting a new family member.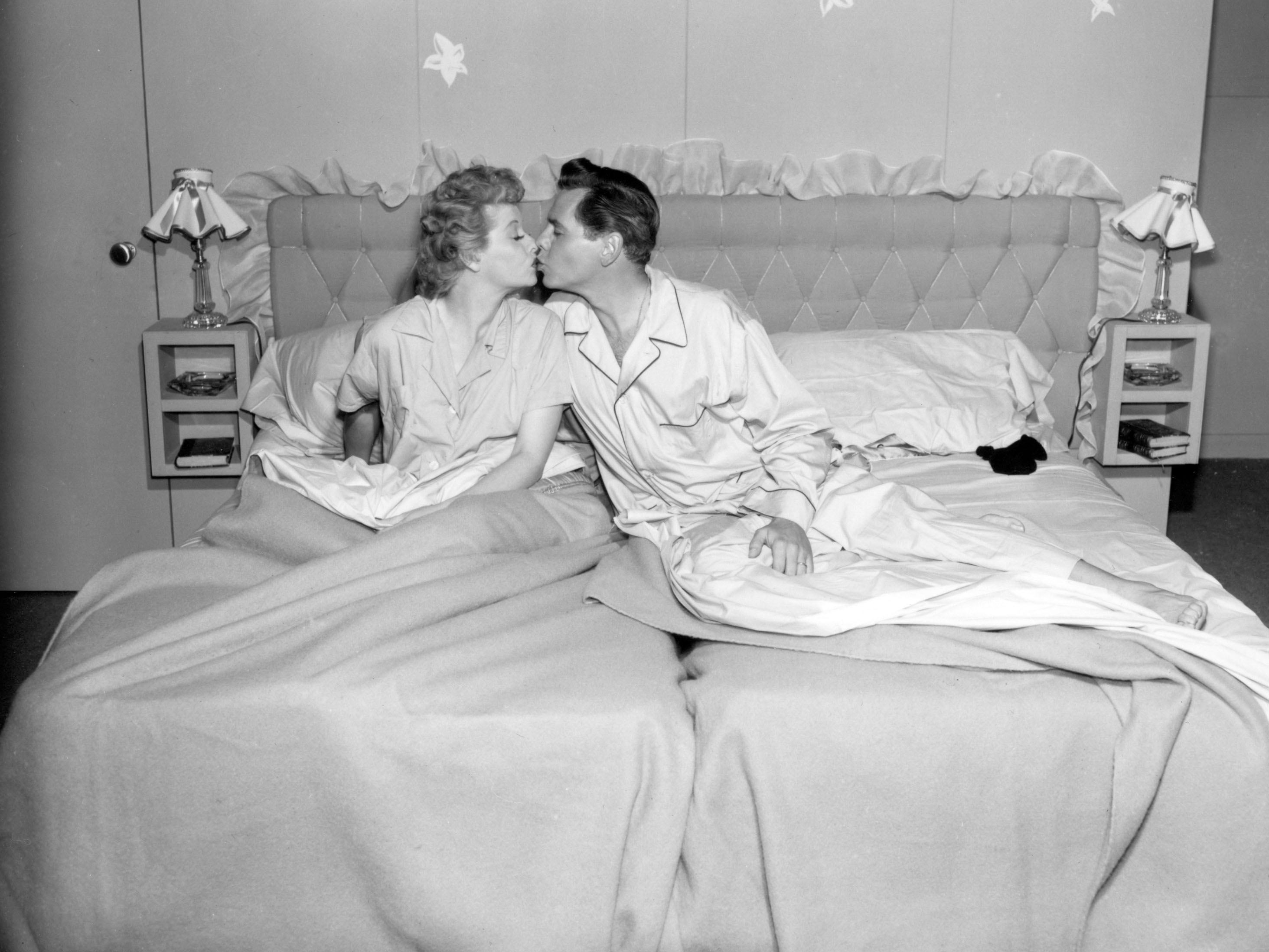 'I Love Lucy' baby episode delivers huge ratings
After the massive success of "Lucy is Enceinte," the comedy featured six more episodes highlighting the Ricardos upcoming arrival. According to Vulture, 44 million viewers tuned in to see "Lucy Goes to the Hospital," where the couple welcomes Little Ricky on January 19, 1953.
That number translates to nearly 72% of American households tuning in to watch the groundbreaking episode, outranking President Dwight Eisenhower's inauguration the following day.
Ball was seven months pregnant in real life when they filmed the episode. Maybe the comedic icon wanted to stick the script even off camera. Just like her character, Ball delivered Desi Jr. on the same night "Lucy Goes to the Hospital" aired. With a nod to her personal doctor Joe Harris, Ball gave Lucy's obstetrician the same name in the landmark episode.
Scripts for Lucy's pregnancy episodes received intense scrutiny
When the storyline for Lucy's pregnancy was introduced in late 1952, only one other woman had appeared on television while pregnant. In 1948, Mary Kay Stearns of Mary Kay and Johnny was featured during her pregnancy. Since television had yet to hit most homes at that time, the storyline wasn't considered controversial.
It was a different story on I Love Lucy, where advertisers wouldn't even allow the word "pregnant" to be used. Terms like "expecting" or other vague references were substituted to keep the network and sponsors happy.
The top cigarette manufacturing corporation Philip Morris was a top backer of the show. The tobacco titan was extremely concerned how the pregnancy storyline would play out and demanded strict oversight to each script focused on the topic. Ranker reported the company even required a minister, priest, or rabbi to approve each draft before being finalized.
Despite the strict approval loop, Lucy's pregnancy made television history and remains one of the most beloved storylines in I Love Lucy's six-season run.