'I Love Lucy' Star Lucille Ball Recalled the 'Aching Silence' After Telling Her Kids She and Desi Arnaz Were Divorcing
Lucille Ball recalled breaking the news to her two kids that she and Desi Arnaz were going their separate ways.
I Love Lucy stars Lucille Ball and Desi Arnaz decided to divorce in 1960 after 20 years of marriage. Ball and Arnaz had to sort out their business dealings as well as parental custody of their two children, Lucie and Desi Jr.
While there was plenty of discord during their time as husband and wife, the couple dreaded telling their kids they would no longer all be under the same roof.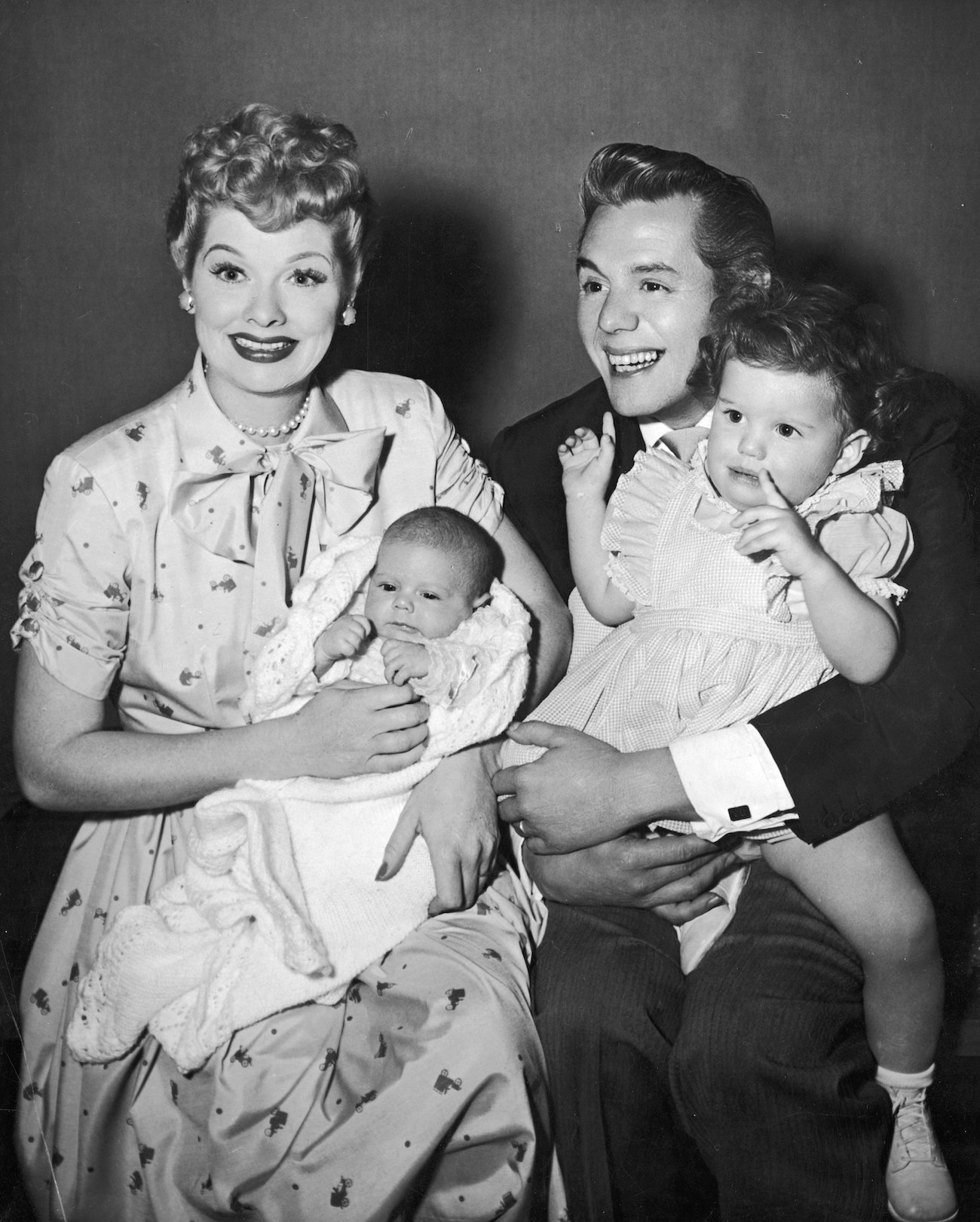 Lucille Ball and Desi Arnaz have a tough talk with their kids
Ball and Arnaz portrayed a happily married couple throughout their six seasons of I Love Lucy, yet in real life there was often turmoil. Though the two had a deep love for each other, pressures of fame and Arnaz's alcoholism and infidelity made it impossible to stay together. Telling their kids of their split was grueling for the pair.
"I drove the children to Palm Springs, where Desi was spending weekends, and together we told them," Ball recalled, according to the book Desilu: The Story of Lucille Ball and Desi Arnaz by Coyne Steven Sanders and Tom Gilbert. "We said that Mommy and Daddy were not getting along well together, and that when mommies and daddies do not get along well, they are not happy. And neither are the children."
The couple stressed to their kids that they were loved and at no fault in the decision to divorce.
"By way of easing them into what was ahead, we explained that there was going to be a separation 'as of now,'" Ball said. "And then, or a little later there would probably be a divorce. They would be seeing more of Daddy, Desi assured them, than they had been doing. And above all, we said in unison, we loved them very much."
Lucie and Desi Jr. respond to the breakup announcement
Ball recalled how her kids had questions, which were heartbreaking for her and Arnaz.
"When we had finished speaking, there was a silence, an aching silence," Ball remembered. "Finally, Lucie broke the silence by asking in a small voice, 'But you don't have to get a divorce, do you?' Another silence, and then little Desi asked, 'Can't you take it all back – and make up?'"
The I Love Lucy stars tried to reassure their children despite not being able to give them the answers they wanted.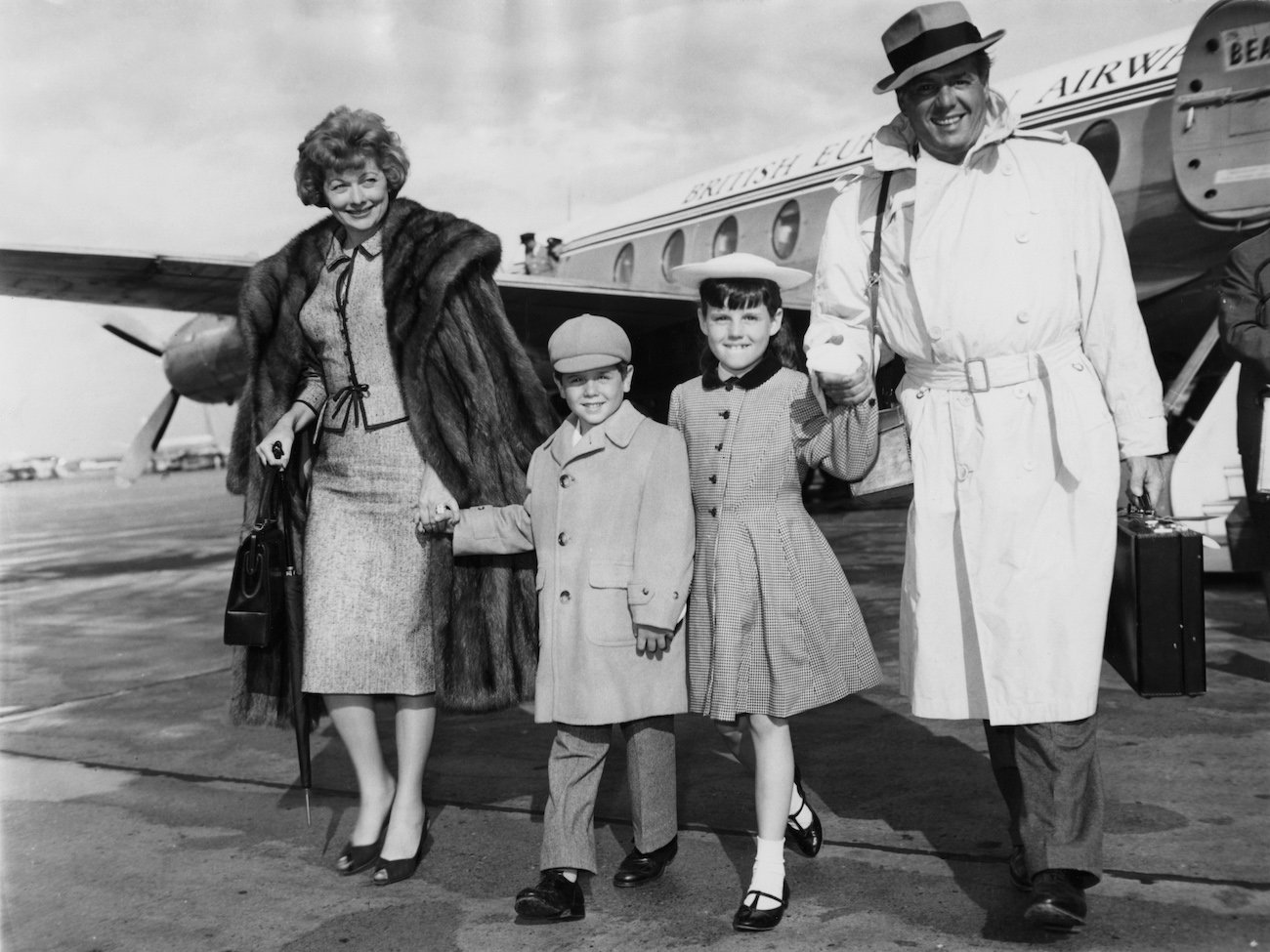 "After Desi and I had answered both questions as best we could – I had such a lump in my throat I couldn't speak – by saying they were not to worry, everything would be all right," Ball said. "The silence resumed and continued unbroken during the two hours or more it took to drive from Palm Springs to Beverly Hills."
Cast members and friends were also saddened by the split
At the time they decided to split, the couple starred on the Lucille Ball-Desi Arnaz Show. They filmed their final episode together on March 2, 1960.
"Those were emotional days for everyone o the show," co-star Vivian Vance said, according to Sanders and Gilbert. "I still get misty-eyed when I talk about Lucy and Desi's breakup. After their last show together, a lot of us just stood there and cried."
Ball recounted their last embrace on the set, revealing the heartbreak she felt even though she knew her marriage to Arnaz couldn't continue.
"After Desi and I went into the final clinch and the lights dimmed, there were no laughs, no smiles," Ball remarked. "The marriage … had also ended that day. There is something about an ending – even when it is something you have wanted to end – that hurts inside."
The two remained business partners and had an amicable relationship following their divorce. Arnaz died in 1987. Ball passed away in 1989.