'I Love Lucy': The Last Words Desi Arnaz Said to Lucille Ball – And the Special Day He Said Them
Though Lucille Ball and Desi Arnaz divorced after 20 years of marriage, the 'I Love Lucy' stars maintained a strong bond.
 I Love Lucy catapulted comedian Lucille Ball and her Cuban bandleader husband Desi Arnaz into stardom. Portraying onscreen husband and wife Ricky and Lucy Ricardo, their sitcom marriage was much more idyllic than their real-life union off camera.
Divorcing after 20 years, the couple's relationship was tumultuous from the start. Though Arnaz subjected Ball to his alcoholism and infidelity over their two decades together, the couple maintained a strong connection to each other after their split which lasted right up until Arnaz's death.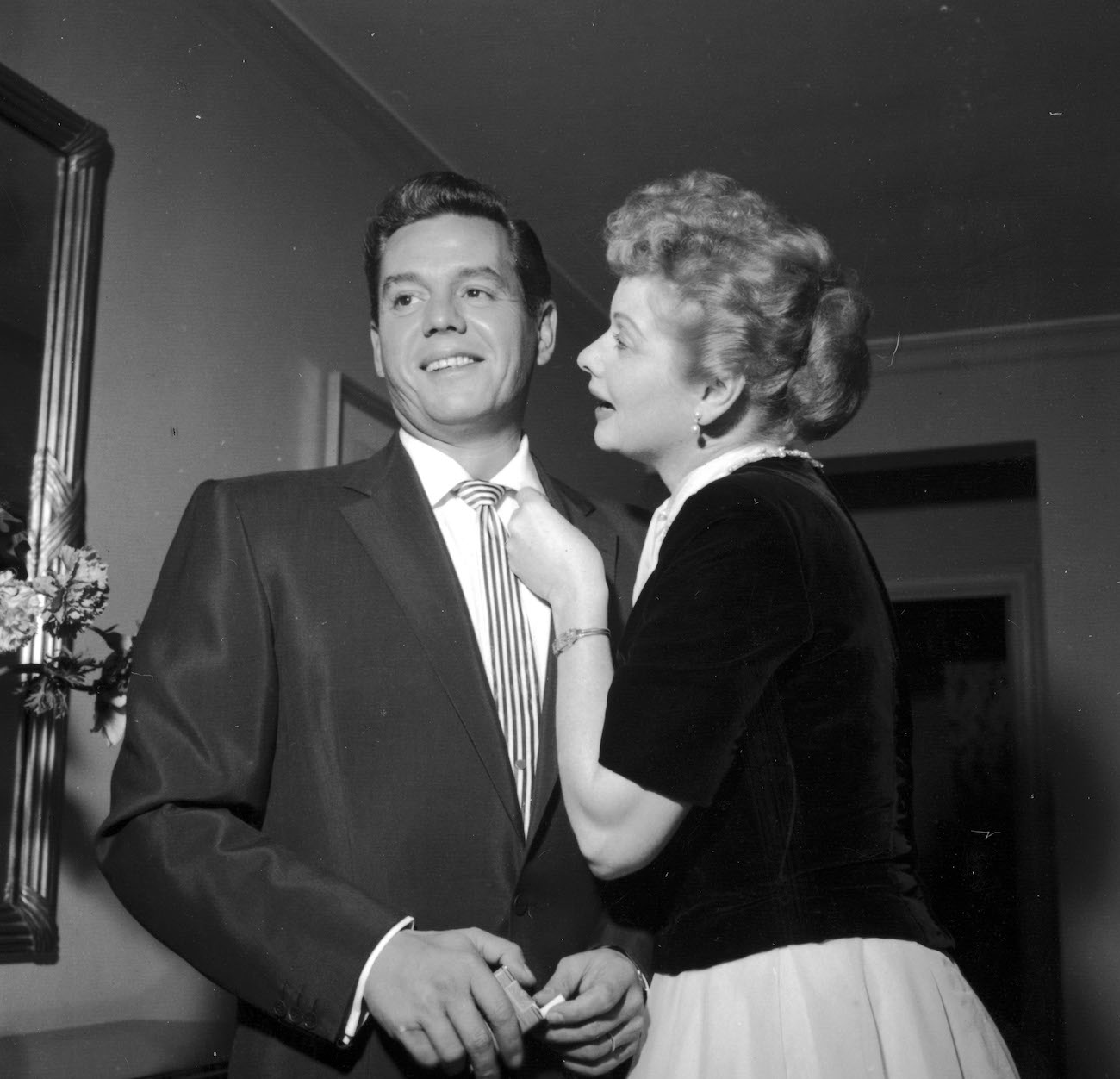 Desi Arnaz died from lung cancer
Arnaz died on December 2, 1986 at the age of 69. Though at that time he and Ball had remarried other people (Arnaz's second wife Edith died in 1985) the I Love Lucy team were still bonded.
"Mr. Arnaz had been ill with cancer for many months, and my family and I have been praying for his release from this terrible ordeal," Ball said in a statement, according to the Los Angeles Times. "Desi died early this morning in his daughter's arms. Our relationship had remained very close, very amiable, over the years, and now I'm grateful to God that Desi's suffering is over."
An avid smoker, Arnaz's physician stated the TV star's lung cancer was caused by the bad habit.
"It was from smoking those Cuban cigars," Dr. Charles Campbell said. "That's the truth."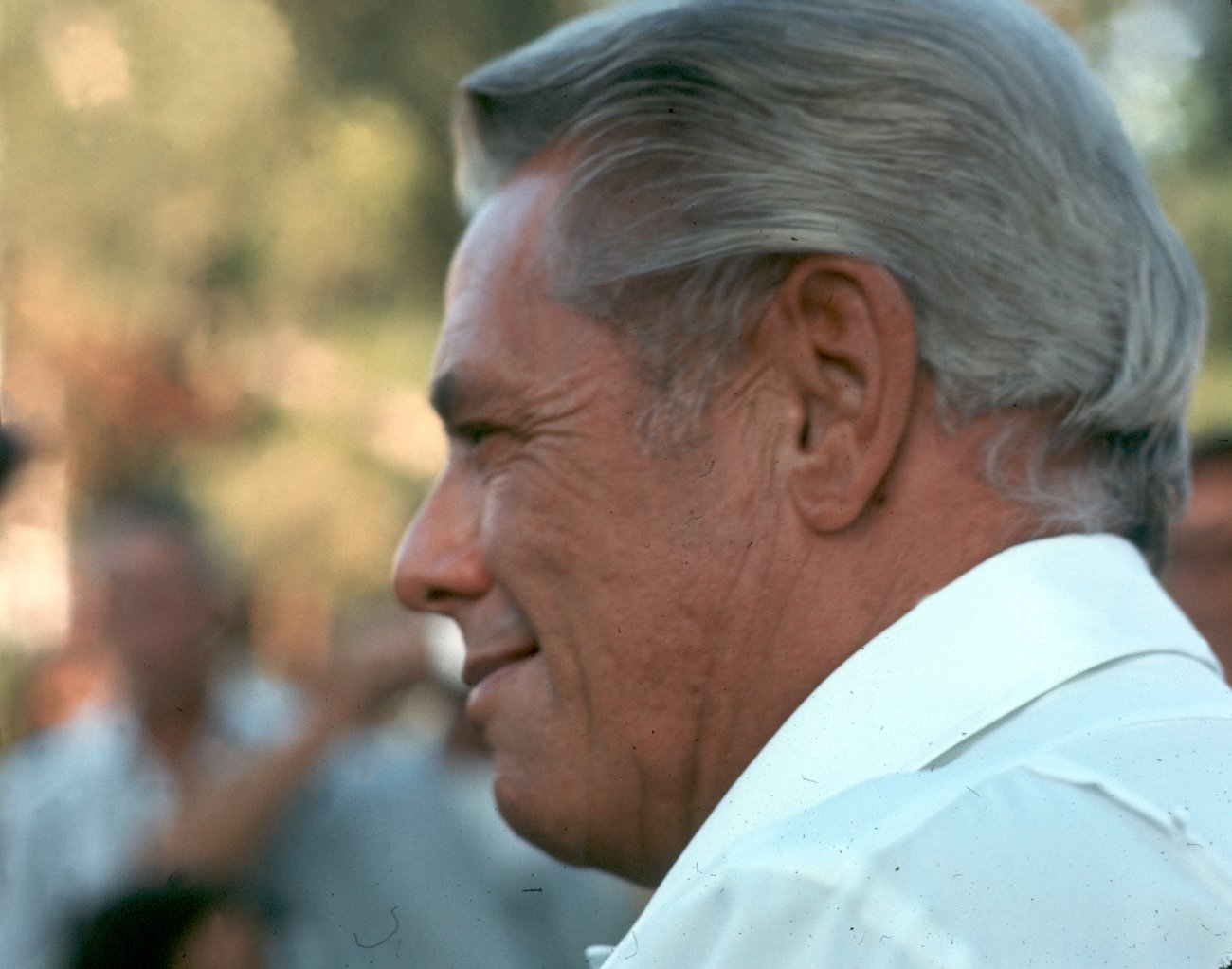 'I Love Lucy' couple shared some special final moments
Ball and Arnaz had two children from their marriage – Lucie and Desi Jr. Their daughter stayed with Arnaz throughout his illness and recalled a visit from her mom where the two I Love Lucy stars reminisced while watching vintage episodes.
"They laughed and joked," Lucie said, according to the book Desilu: The Story of Lucille Ball and Desi Arnaz by Coyne Steven Sanders and Tom Gilbert. "I just shut the door and let them have their time together. I started them off, like two kids on a first date."
When Arnaz was in his final days, he was barely able to speak or eat due to his illness's progression. Ball called him to have what would be their last conversation.
"I put the phone up to Dad's ear in the bed," Lucie recalled of her mother's phone call. "I said, 'It's the redhead.' He just listened and I heard what he said. She just said the same thing over and over again … It was 'I love you. I love you. Desi, I love you.' You could even hear the intonations of the voice change, how she meant each one."
They exchanged 'I love you's' on their anniversary
Though Arnaz was close to death, he managed the strength to respond to his ex-wife.
"I had to hold the phone. I couldn't get out of the room." Lucie remarked, then revealed her father's response. "And he said, 'I love you, too, honey. Good luck with your show.'"
Lucie explained that she had told her dad that Ball was to appear on a variety show to present an award. Ball's former co-star and husband still felt the need to wish her the best when it came to being on camera.
According to the celebrity couple's daughter, Ball was the last person to whom Arnaz spoke. He died approximately 48 hours after their phone conversation. Lucie also noted one final coincidence that seemed very apropos of the couple.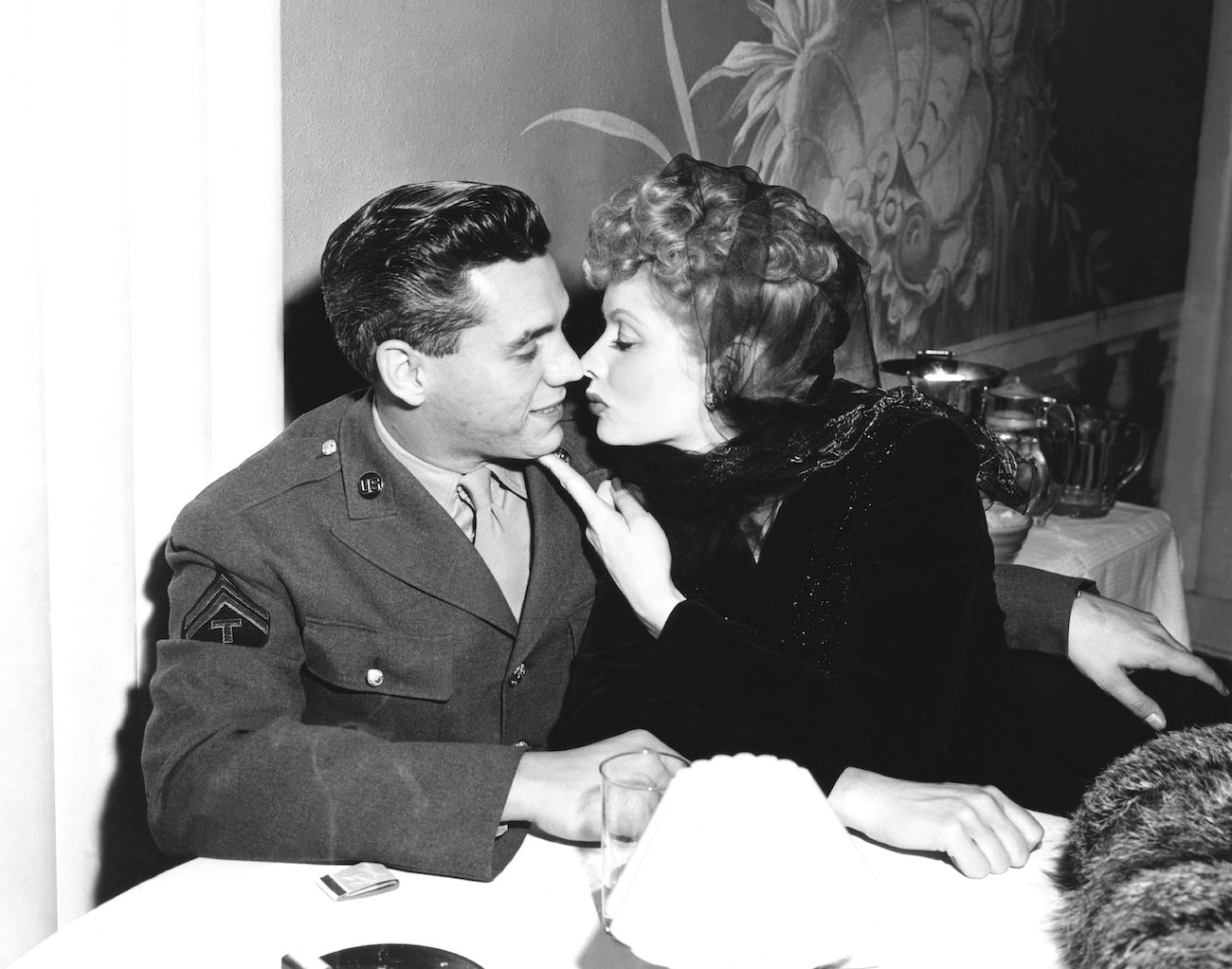 "Until I went back into my little diary, I never put it together that the date this happened was November 30," Lucie pointed out of the pair's last phone call. "The same date as their wedding anniversary."