'I Love Lucy': Vivian Vance Transformed Herself to Play Ethel
Actor Vivian Vance changed her appearance to play Ethel on 'I Love Lucy.'
I Love Lucy was one of television's most iconic sitcoms. Lucille Ball was downright hilarious, and she never failed to leave her audience in stitches.
A lot of that laughter wouldn't have been possible without her amazing co-star, however. Vivian Vance was the perfect Ethel Mertz, always there right by Lucy's side, no matter what kind of crazy mess she got into. 
Since the two were the perfect comedy duo, many people are surprised to learn that Ball wasn't crazy about hiring Vance for the part. It was actually her husband, Desi Arnaz, who hired her.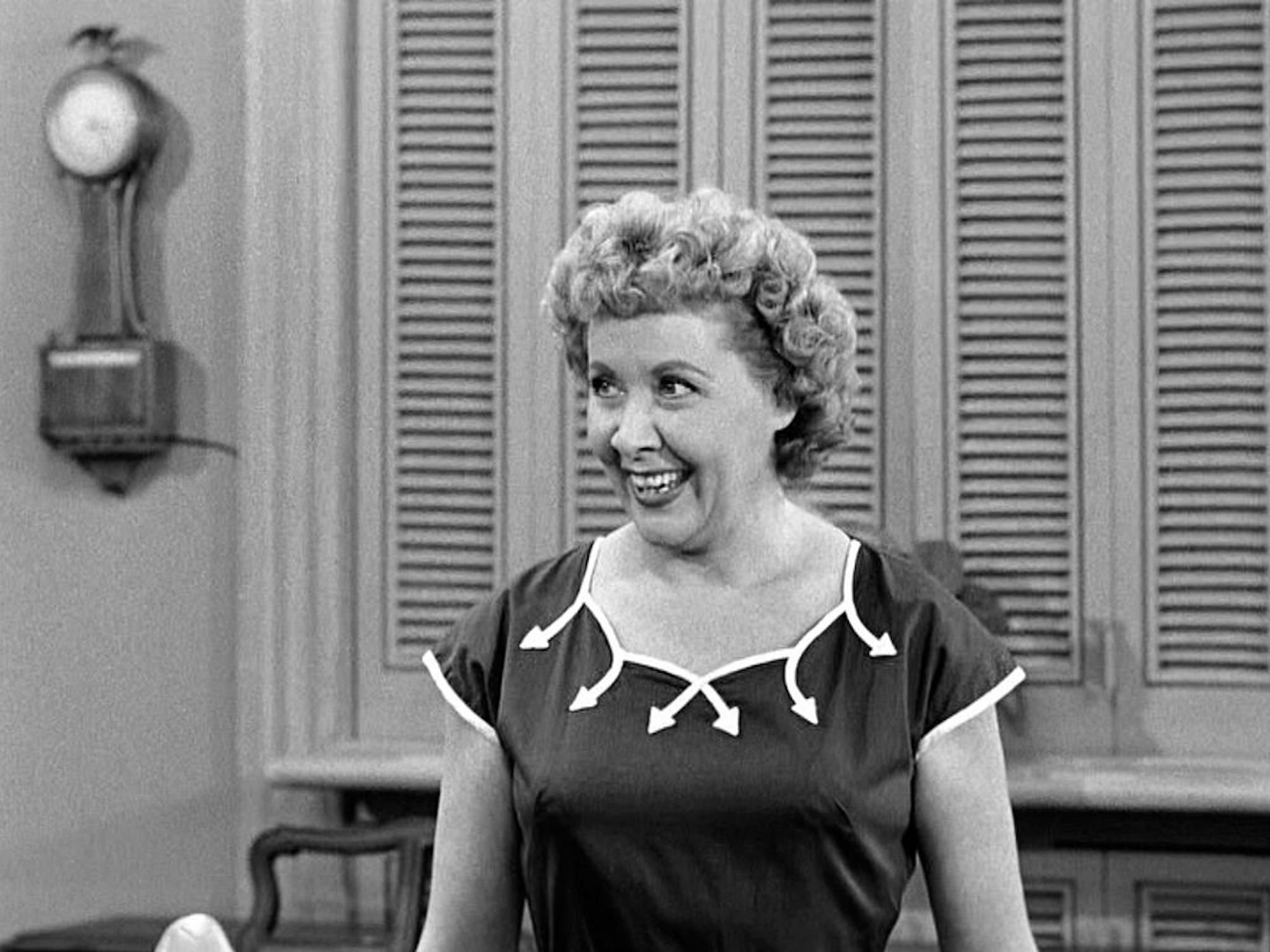 Who was Vivian Vance?
Vance was born in Kansas and had a fairly large family—a brother and four sisters. She discovered a love for acting at a very young age, but her mother was very religious and tried to discourage her daughter from pursuing her passion. Her mother's objections only further convinced Vance that she wanted a career in Hollywood, and she became incredibly rebellious. 
When she was a teenager, Vance often snuck out of the house and stayed out all night. She had a rocky relationship with her mother, which made life at home tense for everyone. However, she excelled at school. She was very involved in drama and music at her high school, as well as cheerleading and beauty contests. 
Vance married and moved to Albuquerque, but her marriage didn't last long. She ended up moving back in with her family (who also lived in Albuquerque at the time) and began performing at the local theater. Audiences loved her, and it wasn't long before she found herself moving to New York City. 
She performed on Broadway in Music in the Air for two years, then worked as an understudy for Anything Goes. She finally landed a lead role in Hooray for What! in 1937. Unfortunately, after Vance's second marriage failed, she had a nervous breakdown. After recovering, she made it to the big screen with supporting roles in The Secret Fury and The Blue Veil. 
Lucy and Ethel were television's funniest ladies
Vance got her career-changing break in 1951. She was offered the role of Ethel Mertz in I Love Lucy after Desi Arnaz discovered her when he saw her performing in the play, The Voice of the Turtle. 
I Love Lucy was supposed to be a sitcom about the wacky Lucy and her husband Ricky, but some would argue that Lucy and Ethel's relationship was at the forefront of the show. Ball and Vance had an extraordinary friendship, and that carried over perfectly on set. They were undeniably the funniest pair in television history. 
The show focused on Lucy's hilarious escapades, and Ethel was often right by her side through the often disastrous outcomes. They accidentally baked ten-foot loaves of bread while trying to prove to their husbands that they could survive on the pioneer. They were mistaken for wanted criminals and arrested. They hung wallpaper (mostly from themselves), worked at a candy factory (where most of the candy ended up in their mouths, or down their shirts), and even went to Charm School (you can imagine how that went). 
Vivian Vance wasn't Lucille Ball's first choice for the part
Surprisingly, Ball was a bit resistant to Vance at first. She wasn't convinced that Vance was right for the part, mostly because she was quite attractive and Ethel was supposed to be a frumpy, older woman. Ball also was put off by the fact that she had never even heard of Vance, who had primarily worked on stage. 
When Ball met Vance at their first rehearsal, she was shocked to find out that Vance had already been hired for the part of Ethel. Ball reportedly said to her: "You can't play Ethel. You're my age. You have the same color hair. You have an attractive figure. You're pretty."
So Vance asked Ball what Ethel was supposed to look like. Ball replied that Ethel was supposed to be "overweight with bleached blonde hair, dark roots, a bad perm, and tacky clothes."
Vance said OK and completely transformed her appearance within the next week. She dyed her hair and bought a bunch of clothes that were one size too small so that she would always look chubby no matter what she wore.
Ball was convinced, and the two soon became fast friends. The rest is history.