'I Love Lucy': Vivian Vance's Contract Demanded She Weigh 10 Pounds More Than Lucille Ball
One of the classic shows that made a mark on American culture was I Love Lucy. Everyone loved Lucille Ball's comedic genius. She worked hard to bring her character to life, which took a physical toll. 
Her fellow cast members helped to make the show remarkable as well. Vivian Vance was Ball's best friend both on and off the set. However, her weight was a running gag throughout the show. There is even speculation that she had to gain some pounds due to her contract. 
'I Love Lucy' is a classic sitcom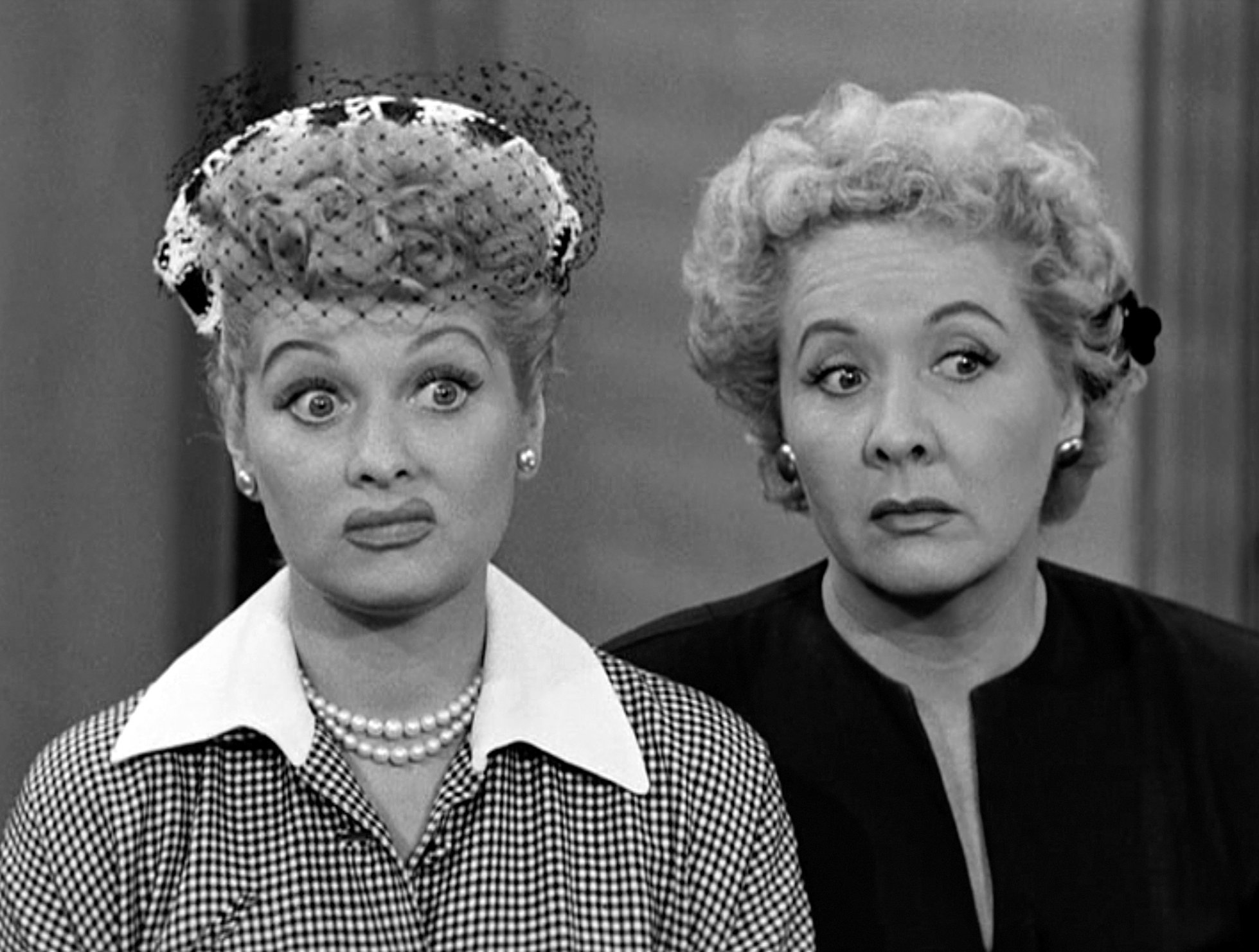 I Love Lucy is a classic television series from the 1950s. It became one of the highest-rated shows in the country. It obtained millions of viewers during its run, which lasted six seasons. The show starred Ball as Lucy and Vance as Ethel. 
The show is a sitcom that takes place in an apartment in New York City. The plot centers around Lucy Ricardo and her husband, Ricky Ricardo. Her friends are Fred Mertz and Ethel Mertz. Lucy is an ambitious character and has a tendency to get herself and others into trouble. 
Vivian Vance performed in theater
Vance moved to New Mexico to find work as an actress. She performed her first show at the Albuquerque Little Theater. She appeared in a few plays before finding success on I Love Lucy. The actress became a dynamic duo with Ball while filming. 
Vance and Ball went on to star in The Lucy Show. However, Vance had to leave the show after a few seasons. She had to make long commutes, and Ball refused to accept Vance's contract demands. Although both actresses were crushed, they remained on friendly terms. 
The show made jokes about her weight
What some fans may not know is that Ball had a methodical approach to the comedy on the show. She never allowed other cast members to improvise any of the scenes. The actors had to repeat the lines the same way and maintain their energy for each rehearsal. 
Of course, the strict approach benefited the show. Pretty much all the jokes that people hear got planned ahead of time, which includes the punchlines that revolve around Vance's weight. Some of the characters make comments about her size. 
In the episode "The One-Million Dollar Idea," Ricky says that Ethel is a growing girl after seeing her eating some leftovers. Ethel's husband agrees but adds that she is growing sideways. Similar punchlines frequently appeared throughout the show. 
Vivian Vance may have had to gain weight
Ball had a specific appearance in mind while she oversaw the auditions for Ethel. Since the character is the landlady in the show, Ball wanted the chosen actress to look the part. Vance needed to be "dumpy" as well as have peroxide-blonde hair. Vance readily complied with her requests. 
After she landed the role, rumors suggest that Vance's contract told her to gain weight. According to House Beautiful, Vance mentioned that she had to weigh about 10 pounds more than Ball. However, there is no official confirmation on whether this is true or not. 
Perhaps, the producers had her gain wait for the frequent punchlines in the show. Since Ball imagined a certain look, it is possible that weight gain was a requirement. It also Is likely that Vance was making a joke. 
Regardless of whether Vance had to weigh more than her costar, she and Ball had a tight bond. They became fast friends and had great chemistry. They were as close as their characters were onscreen. 
At one point, their friendship got tested when the two were getting a divorce around the same time. Still, the actresses remained good friends over the years.