'I Love Lucy': When Did Lucille Ball and Desi Arnaz Divorce?
Husband-and-wife team Lucille Ball and Desi Arnaz starred on the iconic series I Love Lucy from 1951 to 1957. Playing happily married couple Ricky and Lucy Ricardo, their relationship behind the cameras was much more volatile than viewers saw on screen.
The couple announced their divorce after 20 years of marriage, though they continued working together professionally. Fans continued to consider them "meant to be" despite their tumultuous history.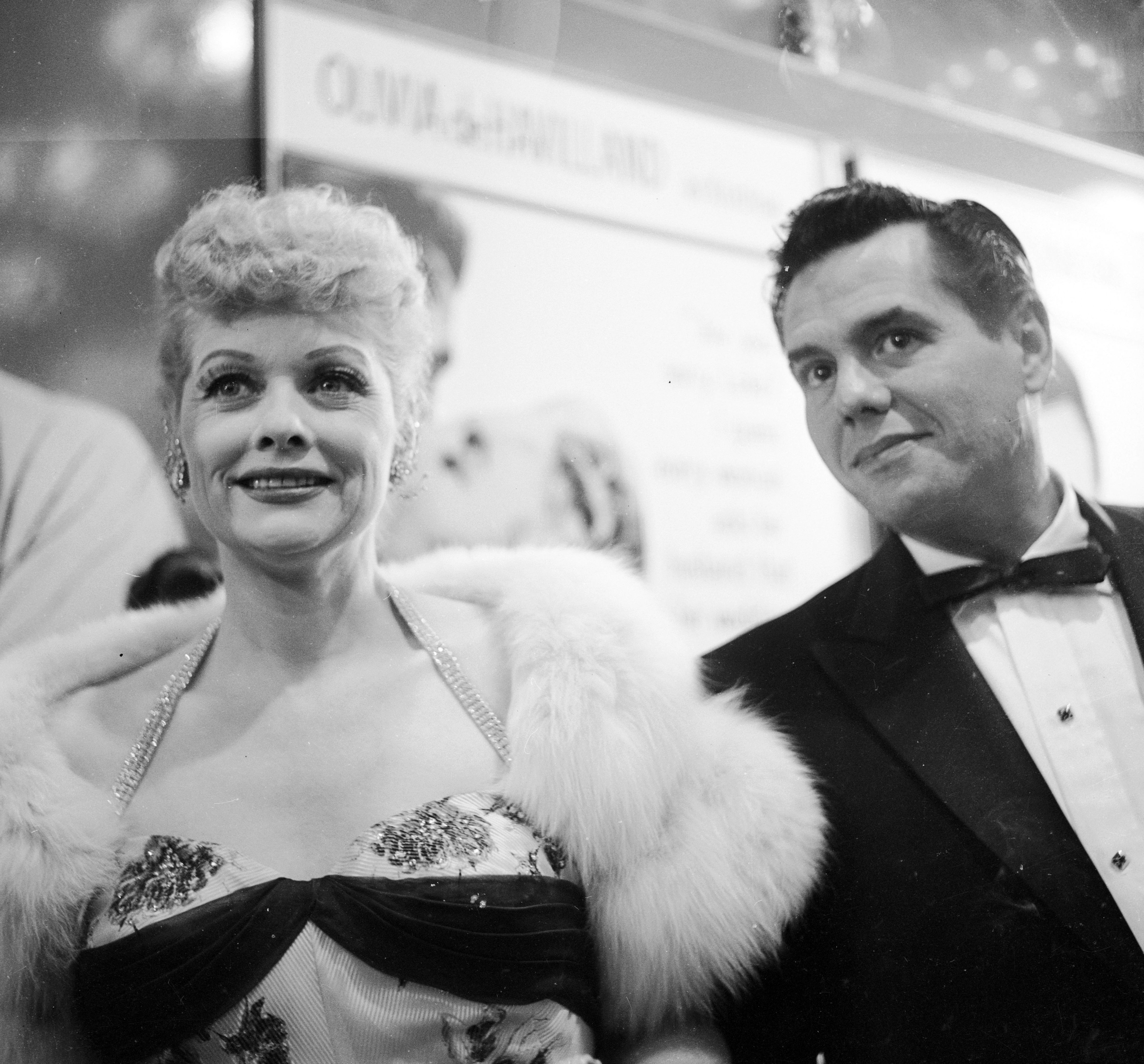 Lucille Ball and Desi Arnaz divorced in 1960
Ball and Arnaz had an instant attraction when they met on the set of Too Many Girls in 1940. Their whirlwind romance resulted in an elopement, though their marriage was quickly tested due to Ball's working commitments and Arnaz's travel schedule. When rumors of her husband often being intoxicated and unfaithful, Ball filed for divorce just four years later. The couple ended up reconciling and soon had a hit on their hands with I Love Lucy.
Although their sitcom was a success, Arnaz's drinking and infidelity continued. Apparently, he didn't try to hide his penchant for other women even if his wife was nearby. I Dream of Jeannie star Barbara Eden was on the receiving end of his advances when she guest starred on their show in 1957.
"There was no doubt whatsoever that Desi Arnaz was a world-class philanderer," Eden wrote in her 2012 memoir "Jeannie Out of the Bottle". "It was common knowledge in Hollywood that he had a taste for young, curvaceous blondes and that Lucy was deeply unhappy about Desi's infidelity."
The couple finally divorced in 1960 after 20 years of marriage. Ball and Arnaz continued to work together and co-parent their two children, Lucie and Desi Jr.
Lucille Ball described 'temper outbursts' and 'tantrums' in court
According to the book "Desilu: The Story of Lucille Ball and Desi Arnaz" by Coyne Steven Sanders and Tom Gilbert, Ball categorized her marriage to Arnaz as "a nightmare for the last three years" when she testified in court in 1960. Her statement included accusations of "extreme cruelty" and "grievous mental suffering". The famous redhead shared how she began isolating due to Arnaz's unpredictable behavior.
"My husband would frequently have temper outbursts in front of the children, and this was very bad," Ball told Judge Orlando H. Rhodes. "It was so bad I thought it would be better if we were apart. It was sort of a Jekyll and Hyde sort of thing. He would have tantrums in front of friends and relatives, and we could have no social life for the last three to four years."
Arnaz never presented his side of the story before the judge and didn't argue against Ball's claims.
"Desi did not contest it, nor did he offer any defense on that charge of 'mental cruelty,'" the comedy icon said, according to Sanders and Gilbert's book. "He did not, in fact, even appear in court."
Desi Arnaz and Lucille Ball still had a strong bond
Ball remarried in 1961 to Gary Morton, yet her connection to Arnaz was still solid. Many believe their love for each other remained. Their daughter recalled Ball's emotional conversation with Arnaz when he was ill with lung cancer and close to death.
"I put the phone up to Dad's ear in the bed," Lucie recalled of her mom's call. "I said, 'It's the redhead.' He just listened and I heard what he said. She just said the same thing over and over again … It was 'I love you. I love you. Desi, I love you.' You could even hear the intonations of the voice change, how she meant each one… And he said, 'I love you, too, honey.'"
The phone call ended up being their last conversation. Arnaz died on Dec. 2, 1986. Lucie revealed that the couple's final exchange took place on a very significant date.
"Until I went back into my little diary, I never put it together that the date this happened was November 30," Lucie said. "The same date as their wedding anniversary."