'I Love Lucy': Why Lucille Ball's Daughter Doesn't Blame Her Mom for Doing 'Very Little' to Raise Her
Comedy icon Lucille Ball and her husband Desi Arnaz made television history on their popular sitcom I Love Lucy. When the show launched in 1951, the couple already had daughter Lucie at home and soon welcomed son Desi Jr.
When being interviewed for a biography on the Hollywood couple, Lucie revealed that her mom's success came at a cost on the home front.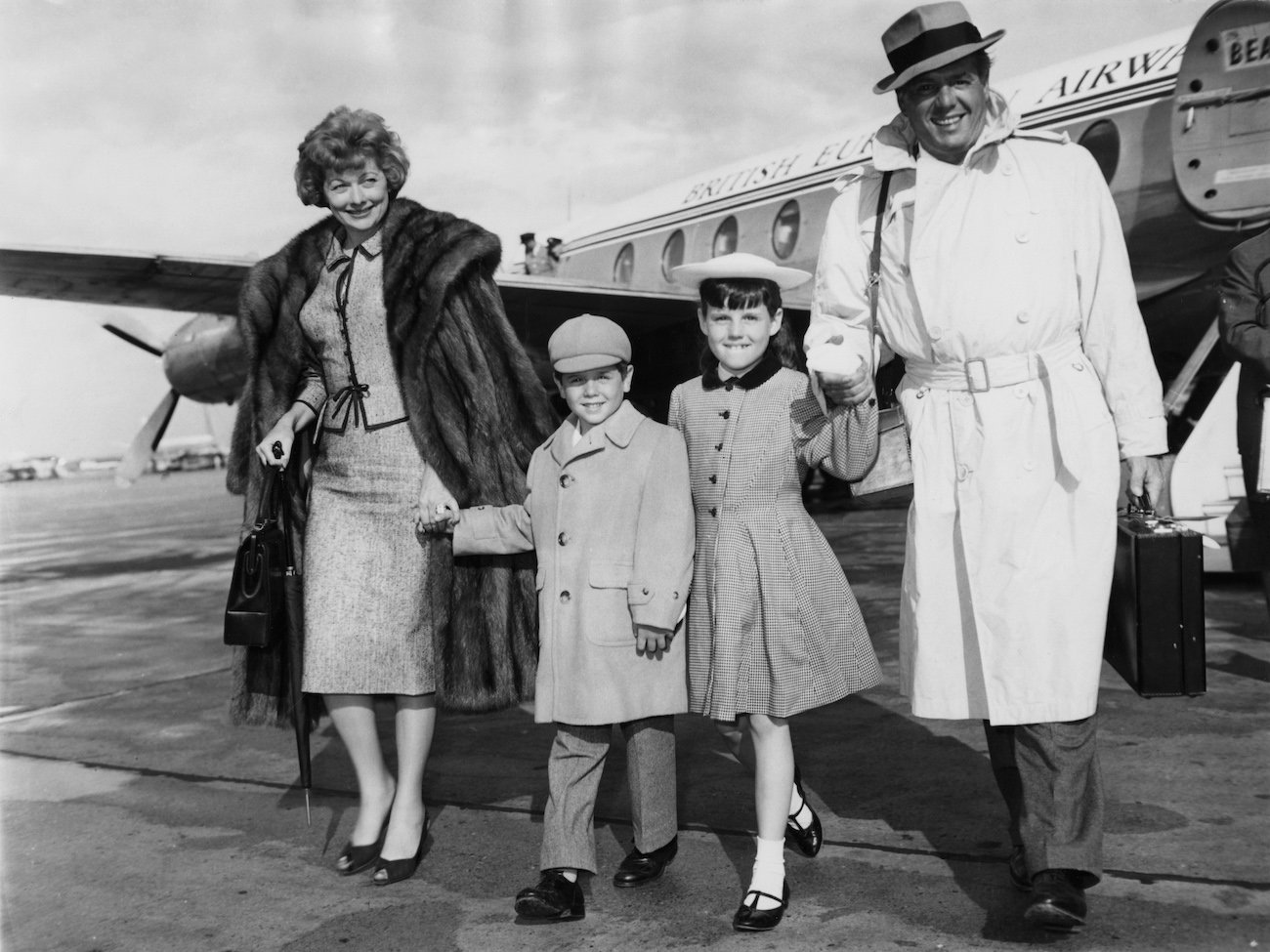 Lucille Ball and Desi Arnaz build an empire
The teaming of Ball and Arnaz proved to be a powerhouse onscreen and off. Launching one of the most iconic shows in history in 1951 with I Love Lucy, the couple built a film and TV empire through their production company Desilu Studios.
Lucie was born shortly before the premiere of I Love Lucy, with Desi Jr. arriving in 1953. While Ball and Arnaz clearly loved their kids, the superstar duo often left a staff to tend to their children's needs while they were at work.
Their employees included a chauffeur, gardener, and two nurses for Lucie and Desi Jr. The nurse looking after Ball's daughter apparently got too attached. The sticky situation required Ball to take over the parenting role.
"Lucie Desiree's nurse was so devoted to her," Ball recalled in Coyne Steven Sanders and Tom Gilbert's book Desilu: The Story of Lucille Ball and Desi Arnaz. "It created a problem. … She became overprotective with Lucie … it became so difficult for us that we had to let her go. … Until we found a new nurse, I had to take care of Lucie myself."
'I Love Lucy' star endured a tough childhood
Sanders and Gilbert's book describes Ball's upbringing as difficult. Her father died from typhoid fever when Ball was just 4 years old, where her mother DeDe moved the family in with Ball's grandparents. Growing up in Jamestown, NY, Ball and her family struggled financially for many years. Lucie commented on her mother's childhood as impacting her life as an adult.
"My mother would have benefited greatly from some sort of basic psychotherapy," Lucie revealed in the book. "Someone she could go to and cry all the time, to give her a handle on where it was all coming from. The worst thing you can do is suppress pain, and she made a career out of suppressing all her pain."
Between her difficult past and volatile marriage to Arnaz, Ball seemed to find solace through comedy.
"She was really stuck at a young age emotionally, and she probably stopped any sort of serious emotional growth around that five-to-six year old stage," Lucie said of her mom. "And yet, that's why she was such a great comic. Because she could identify with that childlike humor and youthful craziness … An overcoming of that pain in performing, if you're lucky, gives you a gift that you can give to people."
Lucie Arnaz credits her grandmother for raising her
With fame, a massive television following, and a studio empire, Ball and Arnaz spent the majority of their time on the set. Lucie recalled her grandmother taking on the brunt of childrearing for her and her brother.
"DeDe raised me basically, and Willie Mae [the maid], and my mother, at night," the comedy icon's daughter shared. "It sounds so vengeful to say that my mother didn't raise me, but the truth of the matter is that she did very little of it. She did it on weekends, sort of."
Despite having her grandmother and household employees as her main caretakers, Lucie understood her mother never had an example from whom to learn how to parent.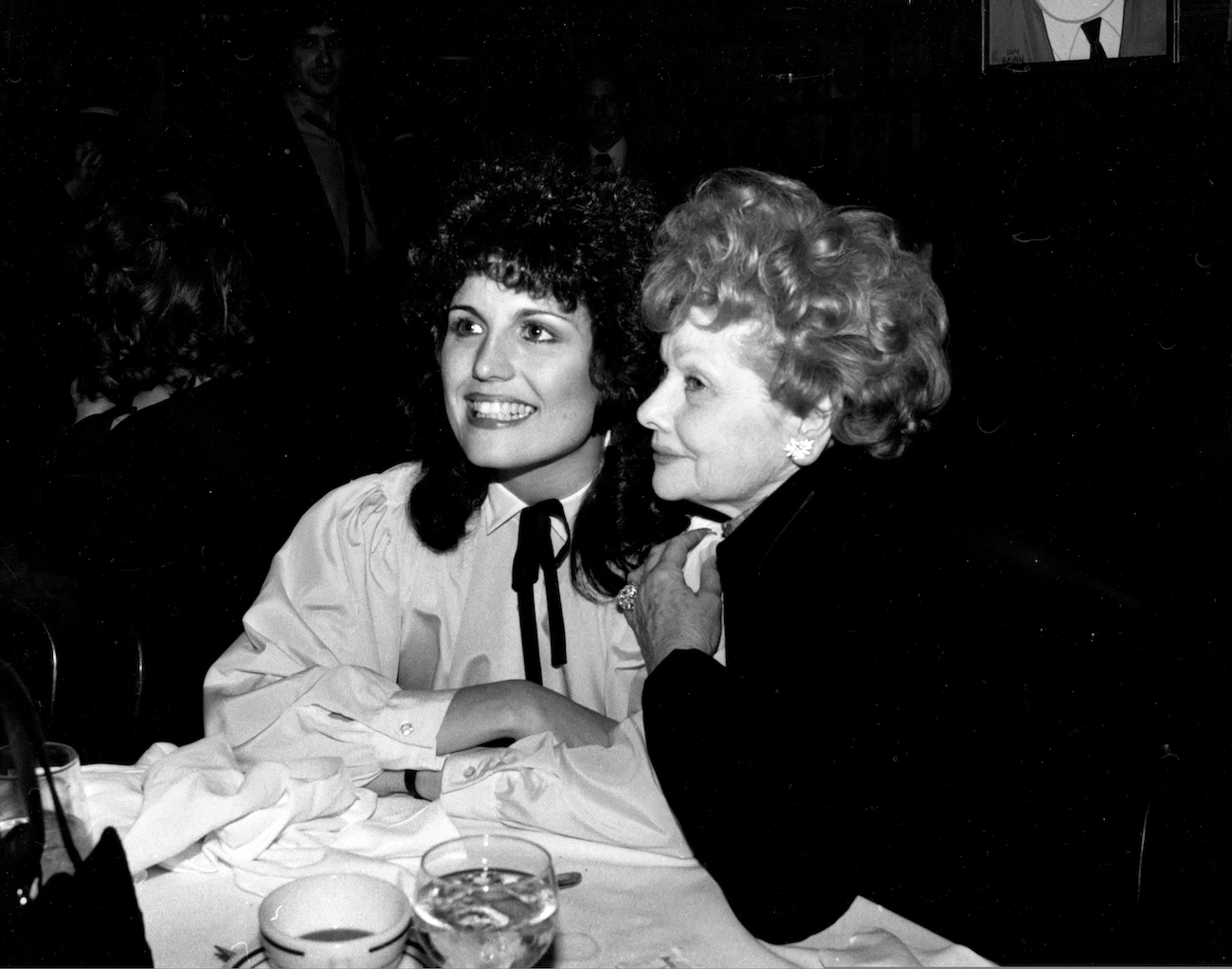 "My mom was like the matriarch who came in now and then and laid down the rules we had to follow," Lucie recalled. "She had no choice, in a way, my mother. I really can't blame her for any of it. She didn't have that connection because she wasn't given it by her own mother. DeDe ended up being a better grandmother … unfortunately, they were poor and DeDe had to work a lot, so my mother didn't see a lot of love as a child on a day-to-day basis."
Ball's firstborn also understood the pressure on her mother to balance such a high-profile career and a family.
"I think it hurt my mother a lot that she had to make a choice between this career thing and this child thing," Lucie remarked. "She was trying very hard to make her life happier, so she had a baby, finally … Who knew twenty seconds later she was going to have a hit TV series? And there goes that. Deal with the baby later."
Ball passed away in 1989.