'I Love My Dad' Movie Review [SXSW 2022]: Patton Oswalt Fully Embraces Cringe Humor
Comedy is a tough nut to crack, as popular approaches to the genre tend to come in waves. Writer/director James Morosini brings an abundance of cringe humor to I Love My Dad. However, he also intends to deliver this father-son story with heart, although its comedy succeeds more than its drama.
'I Love My Dad' takes catfishing to another level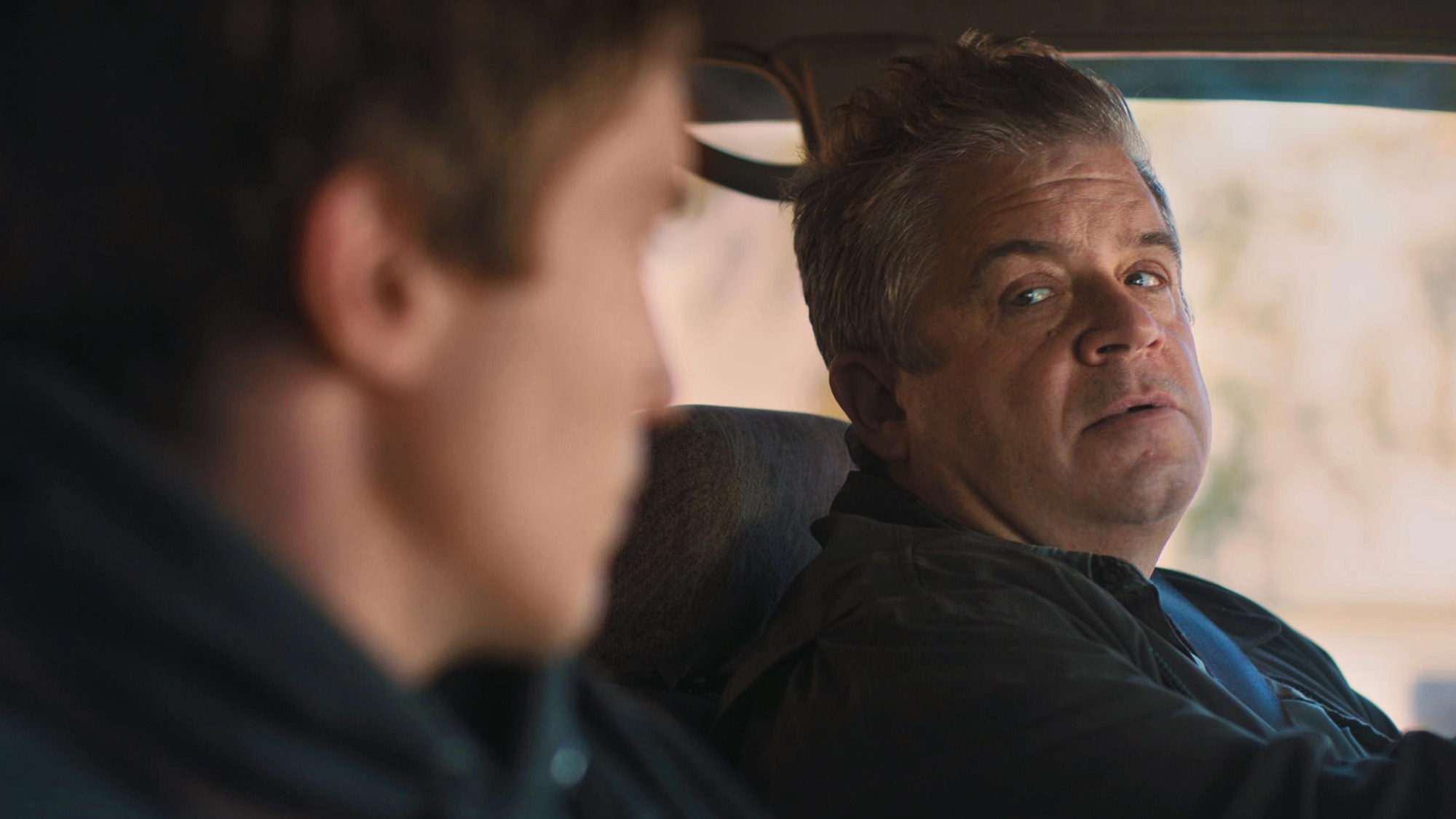 Morosini based I Love My Dad on true life experiences. Chuck (Patton Oswalt) is an estranged father who begins to crowd his son, Franklin (Morosini), in an effort to reconnect with him. However, his son has no interest in having a relationship with him, blocking his calls and all of his social media channels.
I Love My Dad finds Chuck growing increasingly desperate to remain in Franklin's life. As a result, he decides to create a fake Facebook profile based on a local diner server named Becca (Claudia Sulewski). However, the situation becomes more complicated when Franklin falls in love with her and wants to meet her, but he doesn't realize that his own dad is catfishing him.
Writer/director James Morosini is an absurd father-son story
Chuck's selfish tendencies are immediately on display from Franklin's childhood. He adopts a lost dog, crumpling up local missing signs posted by the owners. However, he often excuses his behavior as being in favor of others. The I Love My Dad opening credits find Chuck repeatedly begging for forgiveness over his son's voicemail. He yearns for a relationship with Franklin, but he can't be bothered to be there for him in his greatest hour of need.
Morosini's screenplay often plays according to a creepy father-son story. Chuck's actions become progressively more disturbing, as the stakes continue to escalate. However, I Love My Dad incorporates the type of cringe humor that makes the absurdity of the story a bit easier to swallow.
Franklin believes that he has two separate journeys unfolding involving Becca and his dad. They're the same person, but he needs to confront what comes with each of them to progress forward in his own life. I Love My Dad utilizes contrast for humor and dramatic purposes through Chuck's adventures. However, Franklin is the character who experiences real change.
'I Love My Dad' fully embraces the awkwardness
I Love My Dad has a lot of text messages but doesn't get lost in them. Fortunately, Morosini makes the wise decision of bringing these conversations into the real world. Franklin and Becca speak in real-time to vocalize the text for the audience and to allow the film to express itself with more depth. As a result, I Love My Dad creates genuine moments for Franklin while incorporating intentionally cringe-worthy text speak.
Oswalt really goes all the way with his performance as Chuck, but it isn't really this character's story to tell. There are some attempts to redeem him, although it's difficult to sympathize with the catfishing father, regardless of his intentions. Meanwhile, Morosini is exceedingly genuine as Franklin, whose perspective simply begs for more screentime.
I Love My Dad unfolds one uncomfortable situation after another, snowballing into a giant heap of awkwardness. Morosini leans into the film's cringe-worthy aesthetic and fully embraces the awkwardness. He has some solid comedic chemistry with Oswalt, but it's a tad dramatically underbaked. I Love My Dad is an odd and deeply awkward father-son story that ultimately comes together.
RELATED: 'Cha Cha Real Smooth' Movie Review [Sundance 2022]: Cooper Raiff, Dakota Johnson Deliver Swoon-Worthy Story About Love