'I Want To Know What Love Is': How Foreigner's Lou Gramm Ended Up With No Royalties For the Mammoth Hit He Co-Wrote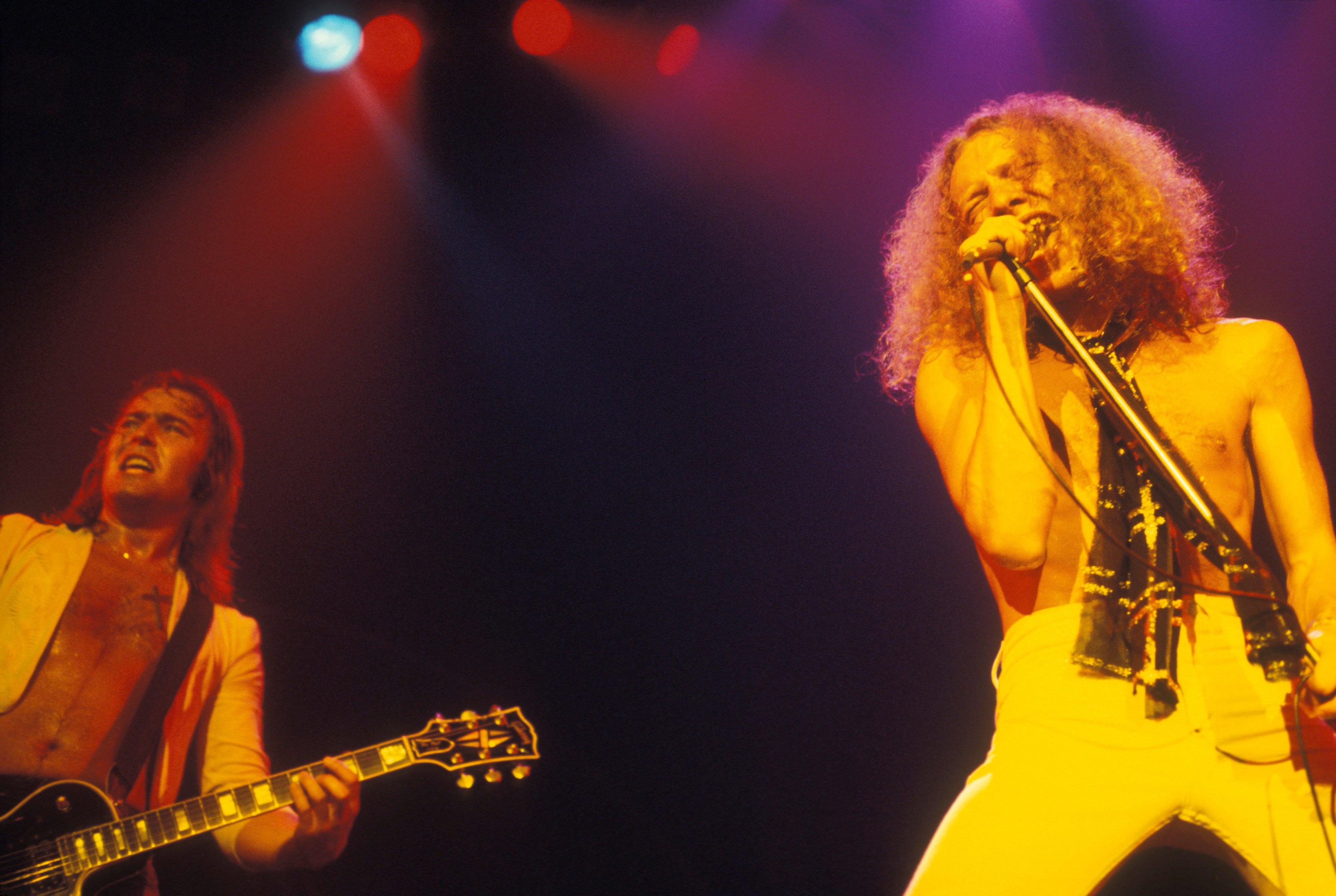 Foreigner's "I Want To Know What Love Is" was unquestionably one of the hugest hits of 1985.
The American-British band formed in 1976 with six musicians. By the 80's, Foreigner was made up of Lou Gramm on lead vocals, Mick Jones on guitar, Rick Wills on bass, and Dennis Elliott on drums.
The high from hitting No. 1 with the ballad in both the U.S. and the United Kingdom didn't last long for Gramm.
The singer, who co-wrote many of the band's tracks with Jones and naturally received royalties on them, discovered that this would not be the case on what became the group's defining — and most lucrative — song.
Mick Jones and Lou Gramm were Foreigner's principal songwriters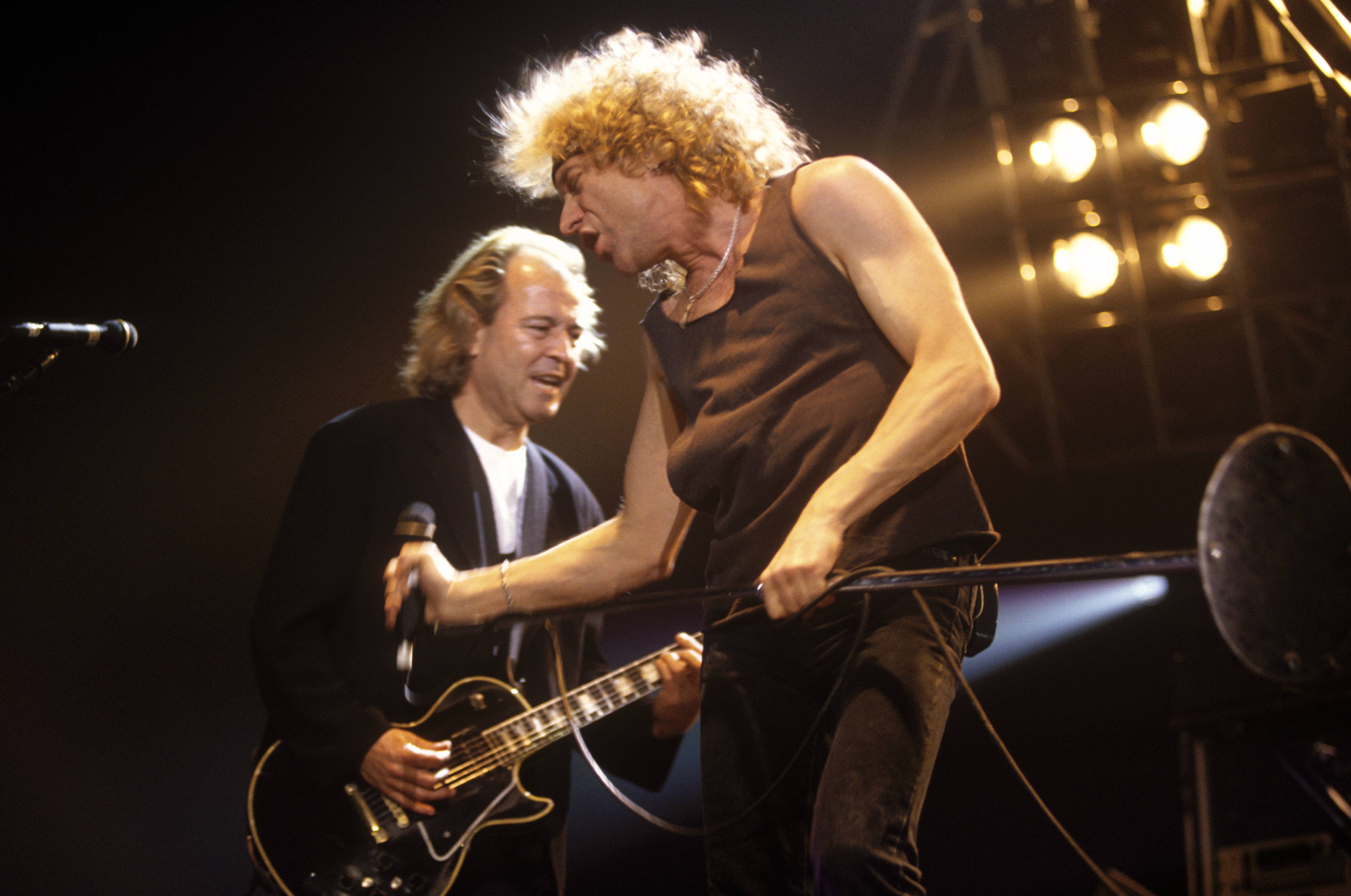 Foreigner enjoyed great success at the height of their fame in the late 1970s and throughout the 1980s. Their hits "Double Vision," "Head Games," "Urgent," "Hot Blooded," "Waiting For A Girl Like You," and "Juke Box Hero" established them as one of the world's most accomplished bands of all time with worldwide sales of more than 80 million records.
The pair of Gramm and Jones wrote most of the band's songs either alone or collaboratively and were inducted into the Songwriters Hall of Fame in 2013.
Jones told Songwriter Universe in 2016 about their songwriting process.
"What would usually happen, is I would try to come up with a riff or something to start the ball rolling," he explained. "Then we'd sort of throw it back to each other. I would send him a [work tape] with me humming the melody, and Lou would take that and write some lyrics and bounce it back to me. Or it could happen the other way, too."
Gramm said Jones would not share rightful credit for the ballad
RELATED: Led Zeppelin: Why Jimmy Page Didn't Attend Robert Plant's Son's Funeral
"[Mick and I] had developed a system where he and I would get together — just the two of us — and write down what percentage we felt we had contributed to each song. We then would exchange the folded scraps of paper and verbally hash things out," Gramm explained.
Gramm, a Rochester, New York native, described that the process between the collaborators that normally took "ten minutes max" became a grueling marathon for "I Want To Know What Love Is."
"When it came time to determine the percentages for 'I Want To Know What Love Is,' I wrote down 'Mick 60; me 40.' He wrote down what he thought was fair on his sheet, and we exchanged the scraps of paper. When he unfolded my sheet, he immediately became indignant. I then looked at his sheet and read in disbelief 'Me 95, Lou 5.'"
Negotiations between the two artists did not go smoothly
Gramm wrote that he and Jones had spent "weeks working together" on the song. He "wanted to leap across the table and strangle him" when Jones doggedly refused to relinquish more than 5% of royalties to Gramm despite the work the singer said he had contributed to it.
"'If you want to humiliate me by offering me 5 percent, then I'll give you what you f*cking want. You can have it all, you SOB,' Gramm wrote as his ultimate statement to Jones.
"[Mick's] hard-line stance cost me millions of dollars, but beyond that, it had sent a powerful message to me that I was no longer a serious partner in this band," Gramm stated.
Foreigner continued on after "I Want To Know What Love Is," but the relationship between Jones and Gramm was never the same.
Gramm went on to launch a successful solo career and Foreigner goes on today in name only with Jones the only original member of the band.