How Old Is 'Young Sheldon' Actor Iain Armitage and What Is His Net Worth?
Young Sheldon, the popular spinoff of The Big Bang Theory, follows a young Sheldon Cooper prior to how we know him today. It's the prequel to The Big Bang Theory, and started with Sheldon at just nine years old in 1989. The spinoff show has become nearly as popular as the original, and actor Iain Armitage has been praised for his performance in the show. But how old is Armitage in real life, and what is his net worth?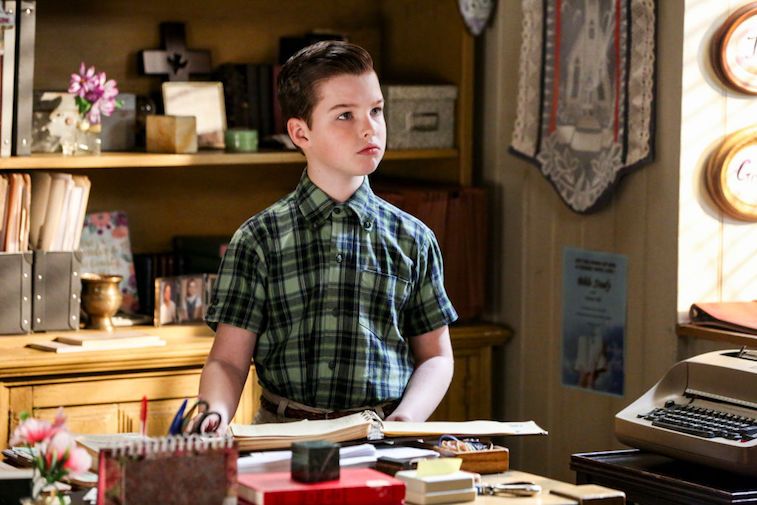 Iain Armitage made small appearances before landing his major role on 'Young Sheldon'
Armitage has always had a love for acting — especially theater. Prior to getting his big break on the show, Armitage actually launched a web series called Iain Loves Theatre, where he reviewed various shows. He first broke into acting when he appeared on Impractical Jokers as himself back in 2014. He also served as a guest judge on Little Big Shots in 2016 and guest starred on Law & Order: Special Victims Unit in 2017. Finally, he got a recurring role on Big Little Lies in 2017 as Ziggy Chapman, and shortly after, he was cast as Sheldon on Young Sheldon.
Armitage is 11 years old and the same age as his character on the show
Armitage was born in September 2008. His big break as Sheldon Cooper came when he was only nine years old. He worked perfectly for the show, since that was the exact age the producers were looking for. Often, those in the acting business play roles that are far different from their actual age (for example, Rachel McAdams was 25 when she played 17-year-old Regina George in Mean Girls). But those who have spoken with Armitage have said he may be young, but he speaks like he's been in the acting and theater world for years. According to Esquire, Armitage posted his first YouTube video when he was four; since then, he's only kept climbing the show business ladder.
Armitage was paid $30,000 per episode during the show's first season  
When TMZ got a hold of Armitage's contract, some were surprised to see that he wasn't making all that much despite being the lead role on a prime time show. Armitage was only making $30,000 per episode, according to TMZ. (Some seasoned actors make up to $500,000 per episode.) However, there were 22 episodes in the first season, so the young star took home $660,000 for the season. And he got his pay bumped up to $31,200 for the show's second season, which earned him around $686,000 for season 2. That's more than $1.3 million for filming Young Sheldon alone, never mind any endorsement deals or other jobs Armitage has had.
Today, he's worth around $1.5 million
With all of his acting jobs combined, Armitage is worth an estimated $1.5 million at the age of 11. That would be impressive for a 50 year old, let alone someone who has barely made it to double digits. Armitage likely has a long career ahead of him, and he seems to have already mastered the Hollywood world. Plus, with Young Sheldon taking off, he'll only see his salary for the show grow even higher.
Check out The Cheat Sheet on Facebook!