Ian Somerhalder Is a Good Kisser According to an Ex Scene Partner From 'The Vampire Diaries'
Ian Somerhalder honed his kissing skills as Damon Salvatore on 'The Vampire Diaries.' One co-star confirmed that Somerhalder is indeed a good kisser.
Ian Somerhalder portrayed Damon Salvatore on The Vampire Diaries. With the role came the opportunity to hone his on-screen smooching skills in hot and heavy love scenes. And at least one co-star confirmed that Somerhalder is indeed a good kisser.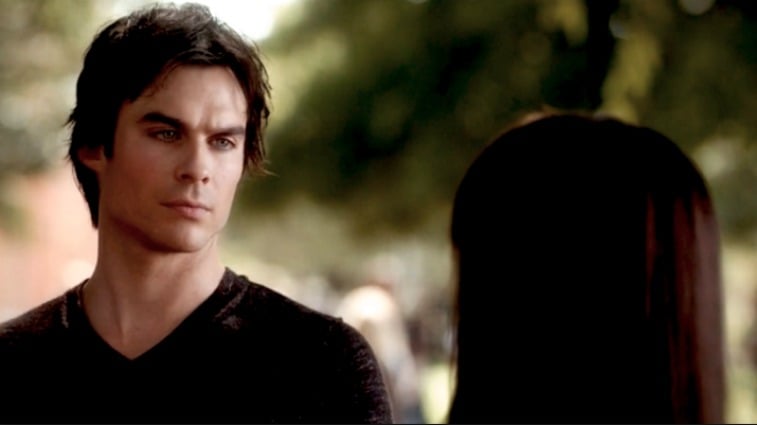 Ian Somerhalder logged plenty of on-screen love scenes
From Rebekah to Rose to Elena, Somerhalder's character Damon hooked up with his share of romantic partners during The Vampire Diaries' eight-season run. Somerhalder exhibited a remarkable level of chemistry with a number of scene partners. And the actor gave the undead heartthrob, Damon, extraordinary sizzle and swagger.
Fans of the show have their own opinions about which of the character's relationships had the most heat. But when it came to acting out the saucy situations, the actors involved had to summon their expertise and professionalism to pull off believable on-camera passion, even in cases in which they were less than enthusiastic.
The actor described his least-favorite on-screen kiss
During a visit to Elle Magazine's Thirst Trap, Somerhalder discussed a lip-lock he shared with Chris Wood. Wood portrayed the Gemini Coven leader and evil witch, Kai Parker, on The Vampire Diaries.
Kai and Damon were mortal enemies during Wood's stint on the show, and that dynamic did not leave room for tender moments between the two characters. But, Wood and Somerhalder teamed up for a spoof video in which Kai stepped into Elena's shoes to reenact an iconic rain-soaked kissing scene from the show.
"When we were shooting a spoof reel for a Comic-Con panel, me and Chris Wood had to kiss in this rain because we were mimicking the Damon-Elena kiss. And we had the scene where you see Damon and Elena, and they're looking longingly into each other's eyes. And then they go in, and they start to kiss. And then we cut, and we pulled back out, and it's Chris Wood and Damon, which is Kai and Damon. I think kissing Kai is probably the worst part of my career."
Chris Wood described Somerhalder's 'nice pout' in their kissing scene
In contrast to Somerhalder's droll description of their on-camera hook-up, Wood once admitted that Somerhalder knows what he's doing when it comes to using his lips. Young Hollywood interviewed Wood back in 2016, and host Audrey Cleo asked him if Somerhalder is a good kisser.
"Oh yeah," Wood replied without hesitation. "He's good. He's got a nice pout. I would say it wasn't too wet, but it was in the rain. So, it was wet. But, you know, I didn't not enjoy it."
There you have it. Somerhalder has skills when it comes to kissing scenes. It's no surprise that they call him "Smoldypants."
Follow Erika Delgado on Twitter.