Ian Somerhalder Refused to Answer This Question About Wife, Nikki Reed
Ian Somerhalder may seem like an open book in interviews, but he refused to answer one question about his wife Nikki Reed. Here's how it went down.
Many fans of The Vampire Diaries and The Twilight Saga have followed the romance between Ian Somerhalder and Nikki Reed from the beginning. They tied the knot, became parents, and maintained their community service initiatives, all while living in the spotlight.
They may seem like an open book when they nail on-camera interviews about work and home life, but some topics are clearly off limits. Here's the scoop on one particular question that Somerhalder refused to answer about Reed.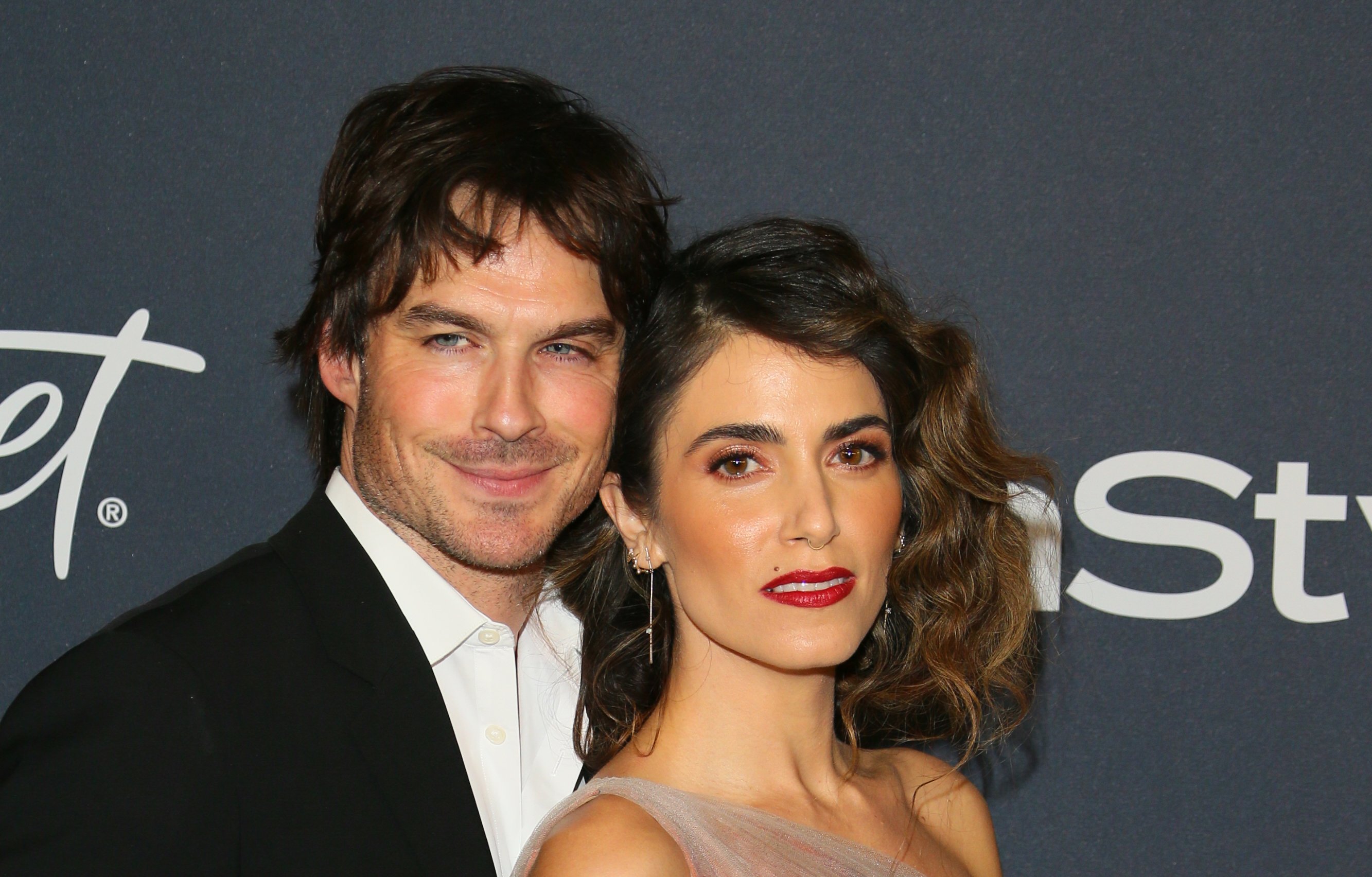 Ian Somerhalder answered burning questions on Elle's 'Thirst Trap'
Elle Magazine's Thirst Trap is an interview series in which celebrities open up about work, family, and life. Somerhalder joined the YouTube show back in 2019 and dished some pretty juicy details.
"I'm Ian Somerhalder, and I am here to pour it up on Elle Thirst Trap," the actor said in the video intro. Seated in a bar-like setting with a line of cocktail and mocktail shots in front of him, he enlightened viewers about the Thirst Trap rules.
"I've got 10 questions and 10 shots," Somerhalder explained. "The crazier the question, the crazier the drink. I can answer each question honestly or throw one back." At that point, the actor dove into the barrage of questions written in style on very fashionable notecards.
From Lost to The Vampire Diaries to married life with Reed, Somerhalder answered the first five questions without hesitation. But question six stopped him in his tracks.
The actor opted out of a particular question about his wife
Although Somerhalder was forthcoming about his marriage to Reed early in the video piece, he backed away from a touchy subject involving his wife's career. Reading from the Elle notecard, he pondered, "Does it make you uncomfortable to watch Nikki's film, Thirteen, considering the content and her age at the time of filming?"
The actor looked directly into the camera and declared, "That is a whole can of worms that I just… you'd have to open with a jackhammer." Rather than answering, he opted to suffer the consequence by taking a drink.
Before downing the shot, Somerhalder noted "particulate matter floating" in the glass. With a grimace, he revealed, "It was pickle juice."
Somerhalder had a pretty good reason for refusing to answer the question about 'Thirteen'
Reed co-wrote the 2003 film, Thirteen, with Catherine Hardwicke, who also directed Reed five years later in Twilight. Thirteen revolves around two teenaged girls, Evie and Tracy, played by Reed and Evan Rachel Wood. The movie depicts underaged girls dabbling in drugs, sexual behavior, crime, and self-harm.
Thirteen was a critical success, earning a healthy 81% on the Tomatometer, according to Rotten Tomatoes. The Audience Score is also positive, but slightly lower with a 77% approval rating. While many viewers praise the film's creative vision, some movie buffs found the content involving minors tough to watch. In any case, the film delivered a compelling narrative conveyed through authentic portrayals by the actors, including Reed.
Fans can catch Somerhalder as Damon in the eight-season run of The Vampire Diaries on Netflix. Hulu subscribers can stream The Twilight Saga with Reed in the role of Rosalee. And Thirteen is available for rent or purchase on most major streaming platforms.
Follow Erika Delgado on Twitter.