'iCarly' Cast: Why Jennette McCurdy Won't Be in the Reboot With Miranda Cosgrove
iCarly will return with a reboot on Paramount+ but Jennette McCurdy, who played Sam, won't be part of the iCarly cast this time. McCurdy hasn't addressed why she's not doing it, but her past comments about being a child star give a pretty good indication that she doesn't want to revisit this character.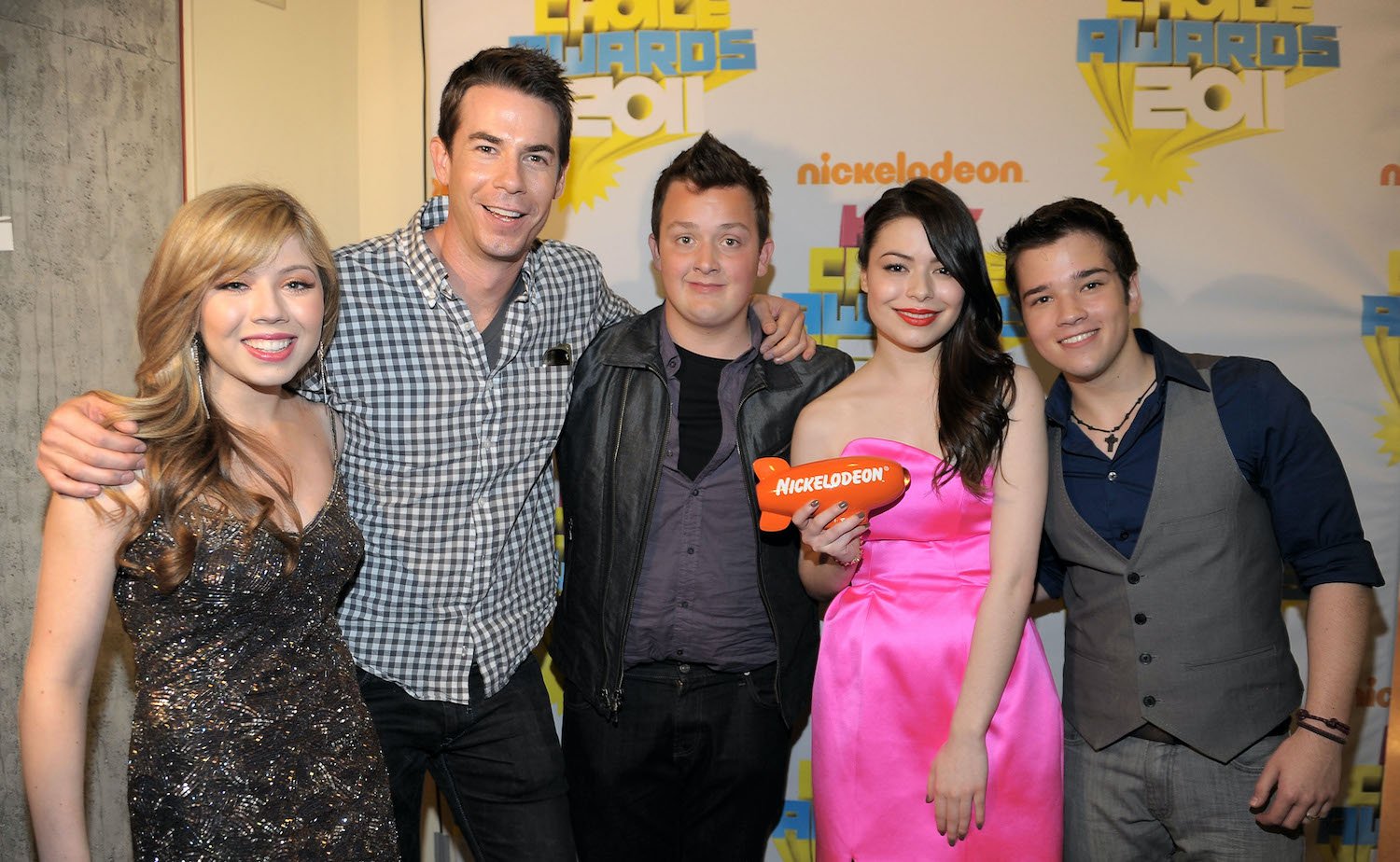 Why isn't Jennette McCurdy in the 'iCarly' reboot?
McCurdy played Sam Puckett from 2007 to 2012 on iCarly, alongside Miranda Cosgrove as the title character Carly, Jerry Trainor as Spencer, and Nathan Kress as Freddie. All but McCurdy will be in the iCarly reboot, causing many fans to wonder why we won't be seeing Sam when the characters reunite.
According to Newsweek, McCurdy had a bio on her website that has since been deleted that noted: "I started out as a child actor … that certainly lent some psychological trauma (sound guys can be especially creepy!)."
The bio now says: "Jennette McCurdy got her start in child acting, which by her late teen years had brought her success (she starred in Nickelodeon's hit show iCarly and her own spin-off, Sam & Cat) … Despite her outside success, McCurdy felt ashamed of 90% of her resume and ultimately unfulfilled, so she turned to alcohol, but since that didn't work, she quit acting and began pursuing writing/directing in 2017."
RELATED: Sam From 'iCarly': Jennette McCurdy Said She Suffered 'Psychological Trauma' as a Child Actor
Jennette McCurdy said she had 'complicated feelings' about 'iCarly'
In a 2020 interview with Elite Daily, McCurdy discussed some of that "trauma" she endured as a child actor and it's not surprising that she would pass on the opportunity to play Sam again.
"I had to kind of fight the demons on my own time," McCurdy said of working through her mother's death in 2013 and quitting acting in 2016. "I went dark. I went off of social media. I quit acting. I had to make these pretty big life decisions in order to deal with my stuff, my life," she shared.
As for accepting her time as a child actor on a hit show, she explained, "I'm not fully there yet. I still have complicated feelings toward my past from my experience with Nickelodeon."
"It's something that I work on," McCurdy added. "I'd like to get to a place of peace with my past. That would be great."
McCurdy prioritized what she needed to work through in her life. "I had to come to peace with [my mom's death] first," she explained. "And then it's like, 'OK, now I can kind of get [to other things].' I had to fix the eating disorder, and now I can kind of get to the other stuff. It was a little bit lower on the priority list but it's now more of a priority."
The actor did say that, despite the shortcomings of being a child actor, she did make some amazing connections with her co-stars.
"I would not have such an enjoyable life if these people weren't in it," she shared about working with her iCarly co-stars. "The human connections you have with people is always what determines whether, ultimately, something is a good or bad experience."