'iCarly': Freddie Actor Nathan Kress' Wife Got a Lot of Hate From Fans Because of Creddie and Seddie
Being a celebrity's significant often means dealing with fans, and some of them do not always have nice things to say. Nathan Kress, who is best known for playing Freddie Benson on the Nickelodeon show iCarly, once revealed that his wife got a lot of hate from fans all because of the characters on the show.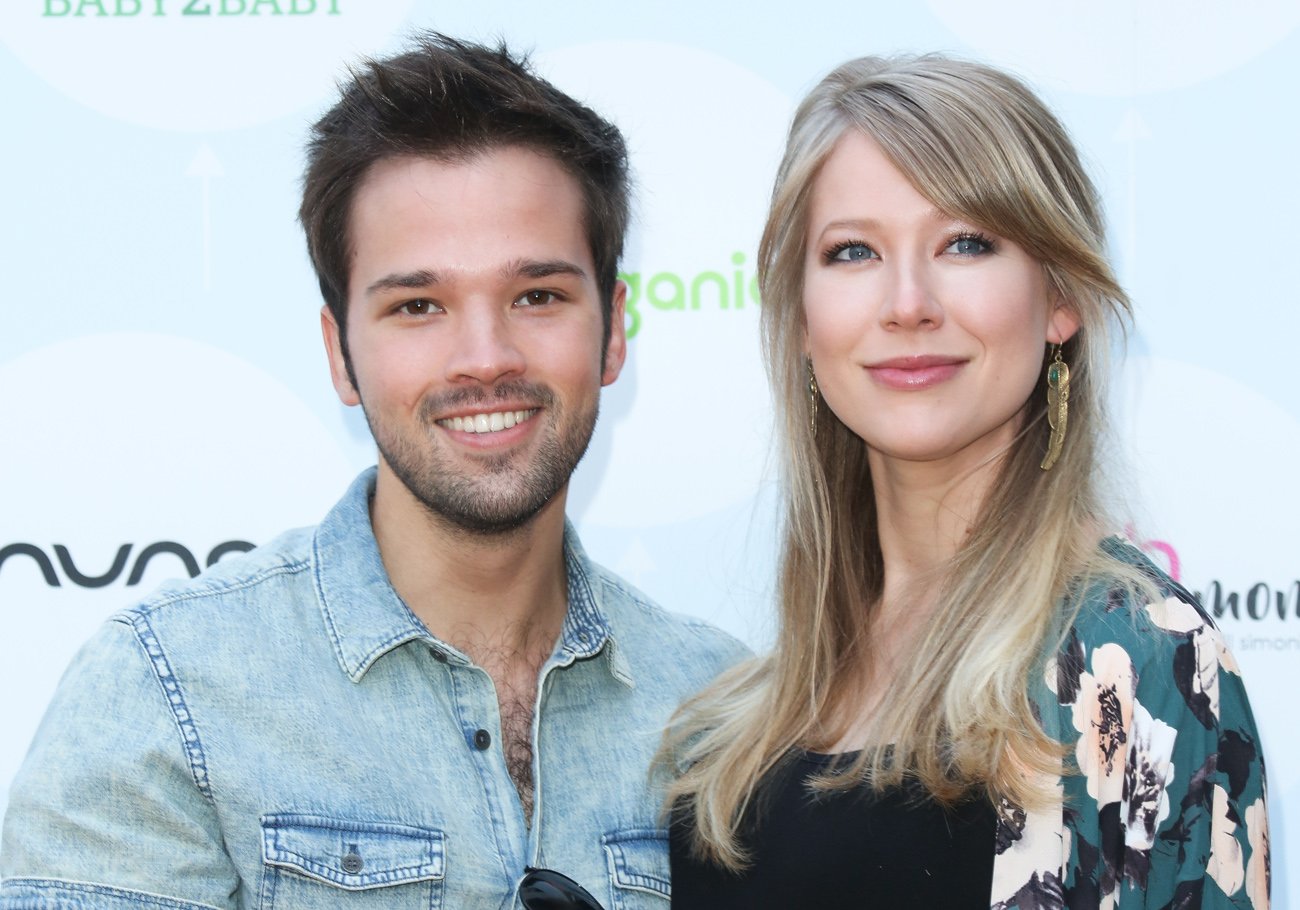 Who is Nathan Kress married to?
In November 2015, Kress married London Elise Moore, who is an actor and stunt performer.
According to Brides, some of Kress' iCarly co-stars were present at the wedding, including Miranda Cosgrove, Jennette McCurdy, and Jerry Trainor.
Kress and Moore also released a video from their wedding for fans to see. It featured several heartfelt moments from their wedding. Kress shared with fans, "This was something that we had originally intended to keep private… But after finally getting to see our finished wedding highlights this morning, we decided that we want for the fans, and anyone who is interested, to be able to get just a small look into what happened on this incredible day."
Kress and Moore welcomed a daughter in December 2017. The also couple announced in October 2020 that they are expecting their second child.
Nathan Kress said his wife got hate from some fans because of Creddie and Seddie
RELATED: 'iCarly': You Can Dial This Number to Get Sam Puckett's Voicemail
While many fans have shown support for Kress and Moore, some were not very happy for the couple. This is mainly because a number of fans wanted pairings on iCarly to be real, such as Carly and Freddie (Creddie) or Sam and Freddie (Seddie).
"Sometimes people have a little bit of trouble separating reality from a television show," Kress shared with MTV News in 2015. The outlet also noted that both Kress and Moore's social media "were flooded with comments more about Kress' fictional relationships, than his real one."
Kress added, "Honestly, the only things that kind of bother me are more the people who will go on London's stuff and say, 'I hate you, you're horrible because Freddie's supposed to be with Sam.'"
However, Kress also understood that fans' dedication to Creddie and Seddie even years after iCarly ended was a positive thing.
"Obviously, that means that we made something people, even years after the fact with no new content, they still love," he said.
Will Nathan Kress appear in the upcoming 'iCarly' reboot?
RELATED: 'Zoey 101' and 'iCarly' Fans Are Feuding Over Which Nickelodeon Show Was the Best
In December 2020, it was announced that iCarly would be rebooted for the streaming platform Paramount+.
According to OK!, Kress will appear in the reboot alongside Cosgrove and Trainor. However, McCurdy and Noah Munck have not shared whether they are on board or not.
Writer/producer Jay Kogan revealed that the new iCarly will follow the gang in their adult years. He said, "Because the audience that watched it then are now, generally speaking, adults. Carly and Freddie are in their mid 20's. Why would we do a kid's show about young people in their 20's? Kids can watch our show like they watch Big Bang Theory or Friends. But it's made for adults."
It is not clear when fans can expect the premiere of this iCarly reboot. However, in the meantime, they can enjoy two seasons of the original iCarly on Netflix.