'iCarly': Jerry Trainor Teases Grown-Up 'Sexual' Scenarios in the Series
'iCarly' actors Jerry Trainor and Nathan Kress dish on the reboot and hint that adult themes are rolled into the show.
Paramount+ is guaranteed to see a surge in subscriptions thanks to the Nickelodeon favorite, iCarly. The revival is one of the most anticipated events of the summer, and the trailer has roughly 4 million views. Soon, it will be time to welcome Carly, Spencer, Freddie, Ms. Benson, and a host of new characters back to the small screen. While Miranda Cosgrove has been giving tours and sharing candid behind-the-scenes details, Jerry Trainor assures viewers that some iCarly themes will venture into sexy territory.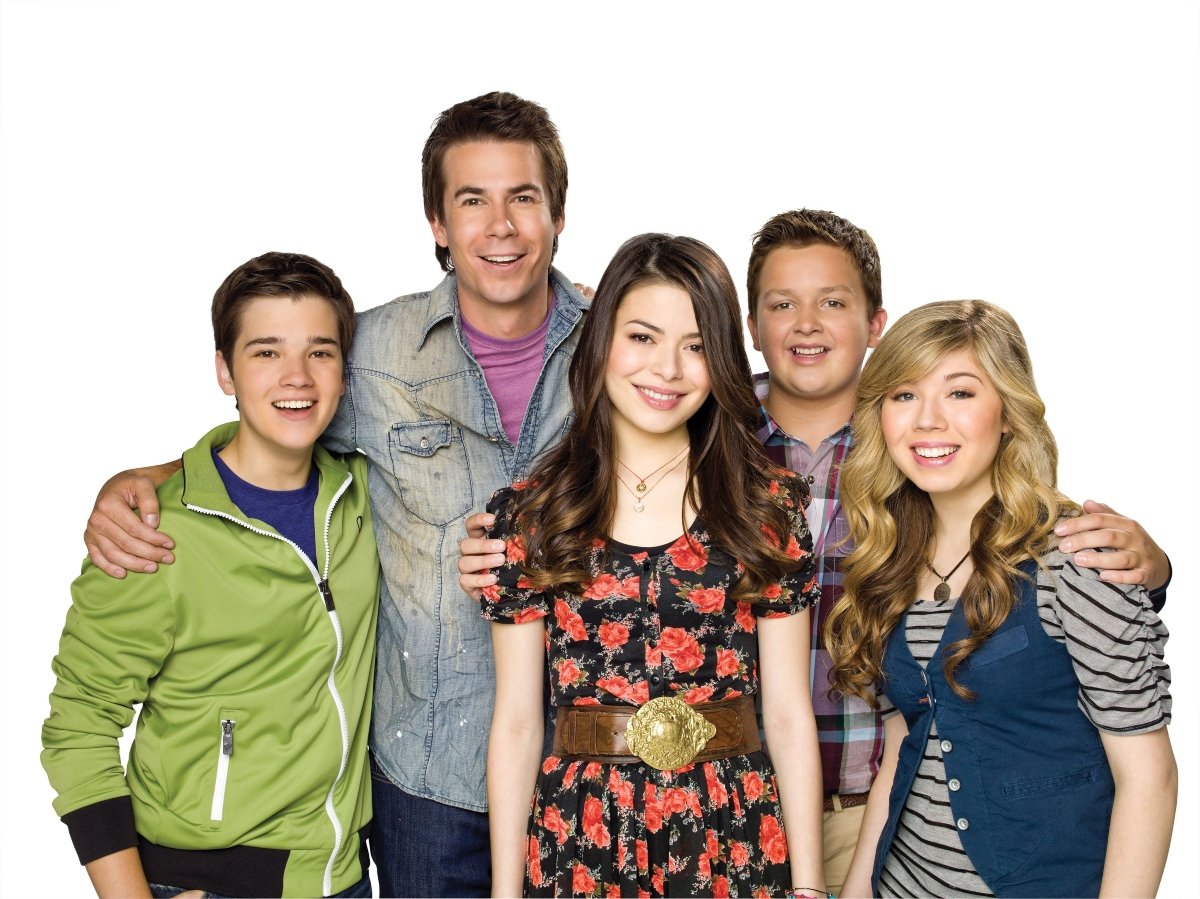 The 'iCarly' reboot is geared toward adults
Actors Nathan Kress (who plays Freddie Benson) and Jerry Trainor (who's Spencer Shay) sat for an interview with Page Six to discuss the upcoming iCarly premiere and what to expect in the show. They both emphasized that nine years have passed since the series ended, and many fans — like Carly and her friends — are adults now. That means they live on their own, parent, pay bills, date, and have grown-up conversations.
"The whole point now is, this was a kids' show before, but we are evolving so that the kids who watched it from 2007-2012 and are now nine years older, are able to enjoy an adult show in the same universe," said Kress.
He believes that children who are watching old reruns now on Nickelodeon or Netflix will get older and want to catch up to the new version of iCarly on Paramount+.
Jerry Trainor says there are 'sexual situations'
While joking about the direction of the series, Trainor hinted that there will be sexual-related themes. "It's basically an Andrew Dice Clay concert," he laughed, referencing the comedian who's known for lewd content.
"We're going to toe that line," said Trainor. "It's not going to be super raw and blue, but yeah, there's going to be sexual situations." He noted that he said "damn it" in a clip from the trailer and reiterated that everyone is grown up now.
In reality, Spencer Shay is no stranger to frisky situations, and he had a fairly active dating life on the original iCarly. Once, he dated Gibby's mom and freaked out while making out with her. Remember how he thought she looked too much like her son? There was also the girl who only found him hot when he wore a tuxedo.
And no one can forget when Carly's teacher Ms. Ackerman became obsessed with Spencer. She acted fine when they first began dating, but her behavior escalated into bizarre territory. Carly and gang hatched a plan for the FBI to arrest her. Viewers will now see how his love life has changed.  
Fans haven't seen Freddie or Carly in romantic circumstances other than kissing their teen peers, so some viewers will either be excited for the adult themes or unprepared.
When to watch 'iCarly'
iCarly premieres on Paramount+ on June 17, and season 1 will feature 13 episodes. Count on seeing the crew's nemeses Nora and Nevel when the show returns.
Currently, the streaming platform is $4.99 per month for the ad-supported version, and that includes a free one-month trial. The ad-free plan is $9.99, and a student discount is available for either subscription type.