'iCarly': Miranda Cosgrove Is 'Sad' Jennette McCurdy Isn't Part of the Revival
The iCarly revival is coming soon and former star Jennette McCurdy isn't returning to play the role of Sam Puckett. Despite the iCarly stars' attempts to get McCurdy on board, she declined, and though they'd love to have her, Miranda Cosgrove, Jerry Trainor, and Nathan Kress respect the former actor's decision.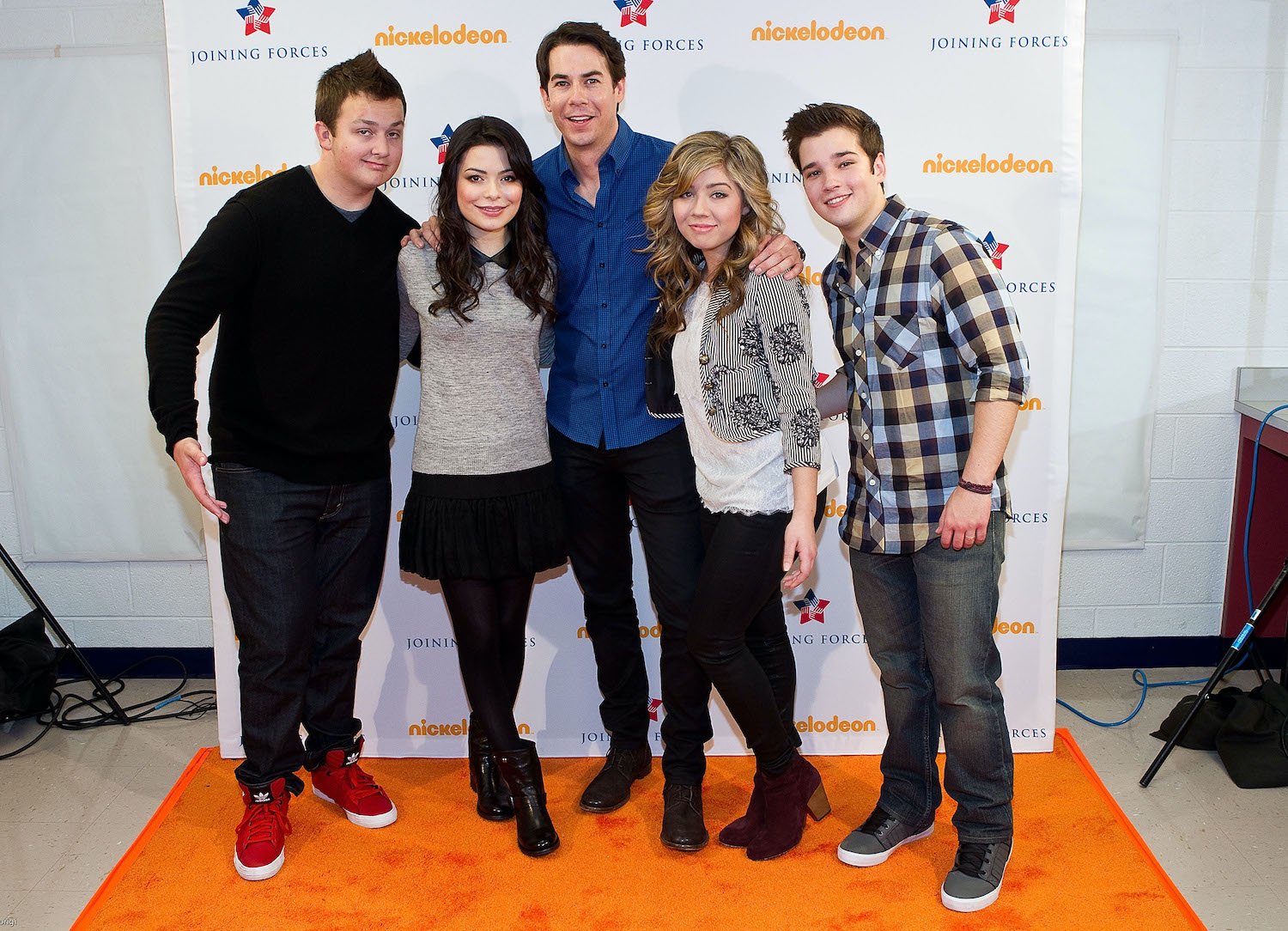 Jennette McCurdy won't return for 'iCarly'
When the iCarly revival was announced, fans hoped that all of the stars of the former hit Nickelodeon show would be involved. McCurdy decided not to do the project, however.
During a Feb. 24 episode of the Empty Inside podcast McCurdy reflected on her decision to quit acting. "I quit a few years ago because I initially didn't want to do it," McCurdy explained.
Her mother had encouraged her to take on acting roles and, since it wasn't her choice, McCurdy said she grew to "resent" her career. "My experience with acting is, I'm so ashamed of the parts that I've done in the past … I resent my career in a lot of ways," she explained. "I feel so unfulfilled by the roles that I played and felt like it was the most cheesy, embarrassing."
"I did the shows that I was on from, like, 13 to 21, and by 15 I was already embarrassed," she continued. "My friends at 15 weren't like, 'Oh cool, you're on this Nickelodeon show.' It was embarrassing."
Miranda Cosgrove is sad that Jennette McCurdy declined doing the 'iCarly' revival
While discussing McCurdy's absence on the upcoming iCarly, Cosgrove admitted to E! News that she was sad, but of course, respected McCurdy's choice.
"We all called her separately and we really wanted her to be a part of it, but at the same time I'm happy for … her life has taken her in a different direction and that she's really enjoying what she's doing right now."
"I think we all kind of did what we were probably meant to do," she added.
The 'iCarly' revival will address what happened to Sam
Since Sam was such a crucial part of iCarly, the revival won't just sweep the character under the rug, but will address what happened to her.
When ET asked Cosgrove if the show would address Sam's absence, she confirmed, "We talk a lot about the Sam character and where she is in the pilot episode," Cosgrove explained. "Carly very much still loves Sam and always will. We all really wanted Jennette to be a part of the show in real life but she's just doing other things and we're really happy for her."
And the cast doesn't have any hard feelings toward McCurdy about her choice. Trainor, who plays Spencer, shared that while they will mention Sam's whereabouts, "it's not something that we go too deep into just because we want to respect Jennette's wishes."
"You know, she's decided to move on from acting and she's doing great in her own world and we're super proud of her," he added. "And she's part of this family forever."
All of the cast would be open to McCurdy's return, with Kress, who played Freddie, echoing Trainor's response. "But again, we want to be respectful of her and the decisions that she's made and no pressure, of course," he said. "But whatever she wants to do. We love her and that's all she needs to know."
iCarly's first three episodes premiere on June 17 on Paramount+, with each of the remaining 10 episodes dropping weekly.