'iCarly': You Can Dial This Number to Get Sam Puckett's Voicemail
Feeling nostalgic for iCarly? To this day, you can still dial this number to get the voicemail of the hilarious Sam Puckett.
Though it's been quite some time since the iCarly series finale in 2012, fans are still completely enamored with the show. The beloved Nickelodeon series follows three teenagers, Carly Shay, Sam Puckett, and Freddie Benson as they host their wildly popular eponymous web show, iCarly. The show, which boasts six seasons, remains one of Nickelodeon's most successful shows and featured huge guest stars like Ke$ha, One Direction, and Michelle Obama.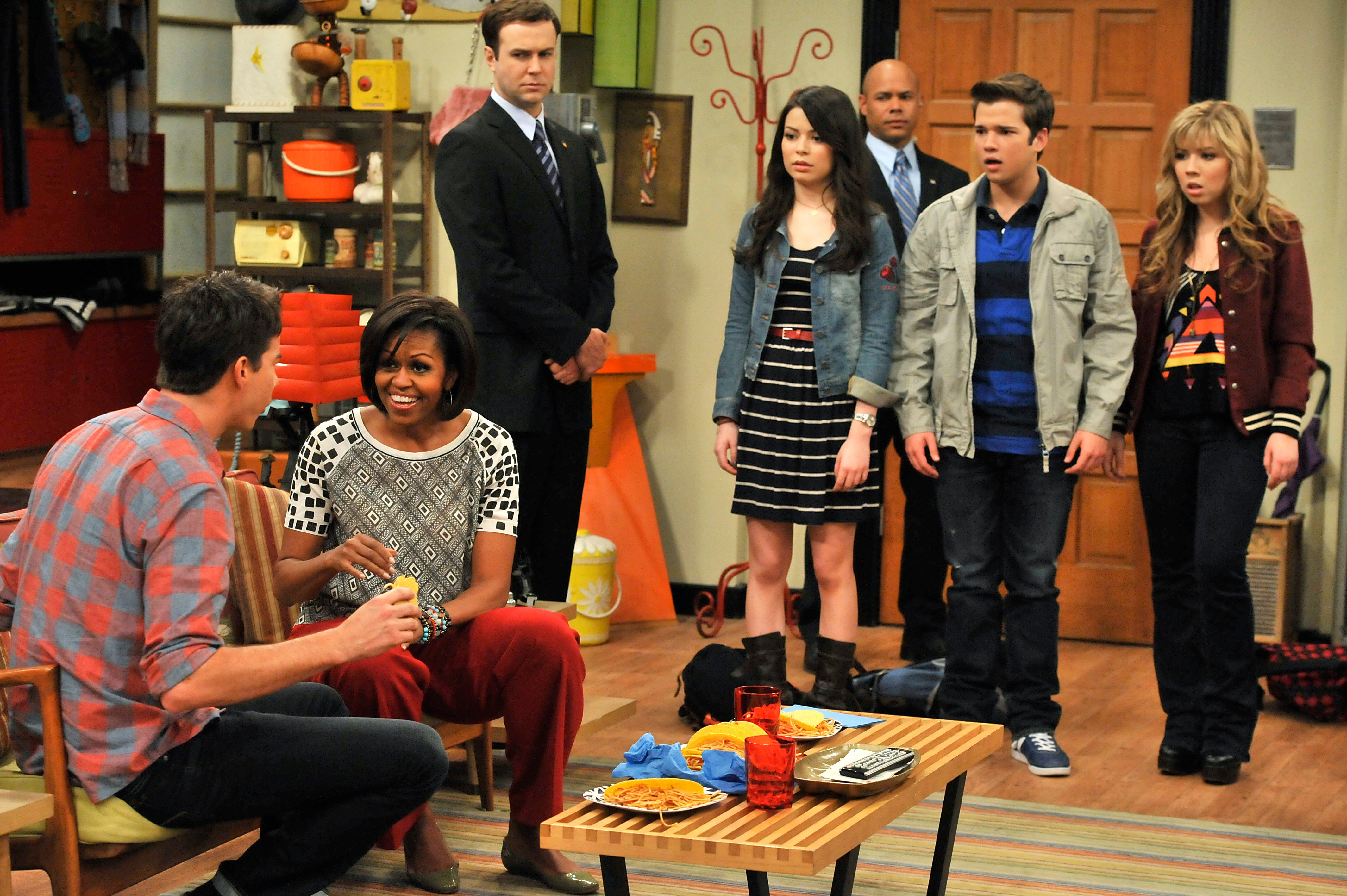 'iCarly' was so popular it sparked a spinoff
In fact, iCarly was so popular that there was a spinoff made about it which followed one of the main characters, Sam. Sam & Cat was a fusion spinoff of both iCarly and another popular Nickelodeon show, Victorious. Starring Jeanette McCurdy as Sam Puckett and Ariana Grande as Cat Valentine, the show follows the two friends turned roommates as they form a babysitting business to support their living situation.
Why 'Sam & Cat' was canceled
Unfortunately, for fans of iCarly and Victorious, Sam & Cat was very short-lived and didn't last beyond the first season. Citing Grande's music career and both actors' desire to move on to other projects, Nickelodeon announced that the show was canceled. However, others speculated that while Grande and McCurdy portrayed best friends on-screen, there was a bitter feud going on offscreen which caused the cancellation.
iCarly fans, in particular, were sad to learn that they wouldn't see McCurdy portraying Sam any longer. For seven years, they'd fallen in love with the hilarious, tough-as-nails character and were sad to say goodbye. Fortunately for fans, there's still a way for them to briefly connect with McCurdy's beloved character. To this day, fans can dial a number and be immediately connected to Sam's voicemail.
'iCarly' crew members obtained a cell phone number for the 'iLost My Mind' episode
But why does a voicemail box for Sam even exist? Fans of iCarly may remember that Carly and Freddie go on a quest to find Sam in the 'iLost My Mind' episode after she kisses Freddie and then makes a sudden disappearance. Desperate to find her, they use an online site to track her cell phone. But, rather than using a 555 number like almost any other film or TV show, iCarly chose to display a real Portland phone number.
Turns out some work went into creating a cell phone number for Sam. An iCarly crew member had to obtain a functioning cell phone number for the show. Once that was completed, McCurdy recorded a voicemail message in character on the off chance that iCarly fans decided to call that number. To date, Nickelodeon still pays to keep the number in working order despite the fact that the episode aired way back in August of 2011.
What is Sam Puckett's phone number?
But what exactly do iCarly fans experience when they call Sam Puckett's cell phone? The voicemail message is actually pretty short and sweet. "Hey, this is Sam," McCurdy's voice rings out as soon as the voicemail begins. "No one ever checks these messages, so just hang up," she concludes in the character's trademark blunt way. Want to try out the number for yourself? Just dial (503) 664-0452 for Sam's voicemail.