'iCarly': Where's Reed Alexander, the Actor Who Played Nevel Papperman?
The first two seasons of iCarly just landed on Netflix and with a reboot in production, fan love is hitting a peak again.
Miranda Cosgrove, Jerry Trainor, and Nathan Kress are coming back, and rumors abound about which old characters will or will not return. Jennette McCurdy and Sam Puckett's butter sock are no.
But that brings to mind Nevel Papperman who was Carly, Sam, and Freddie's one-time nemesis. Reed Alexander played the character throughout the series' six seasons, but where is he now?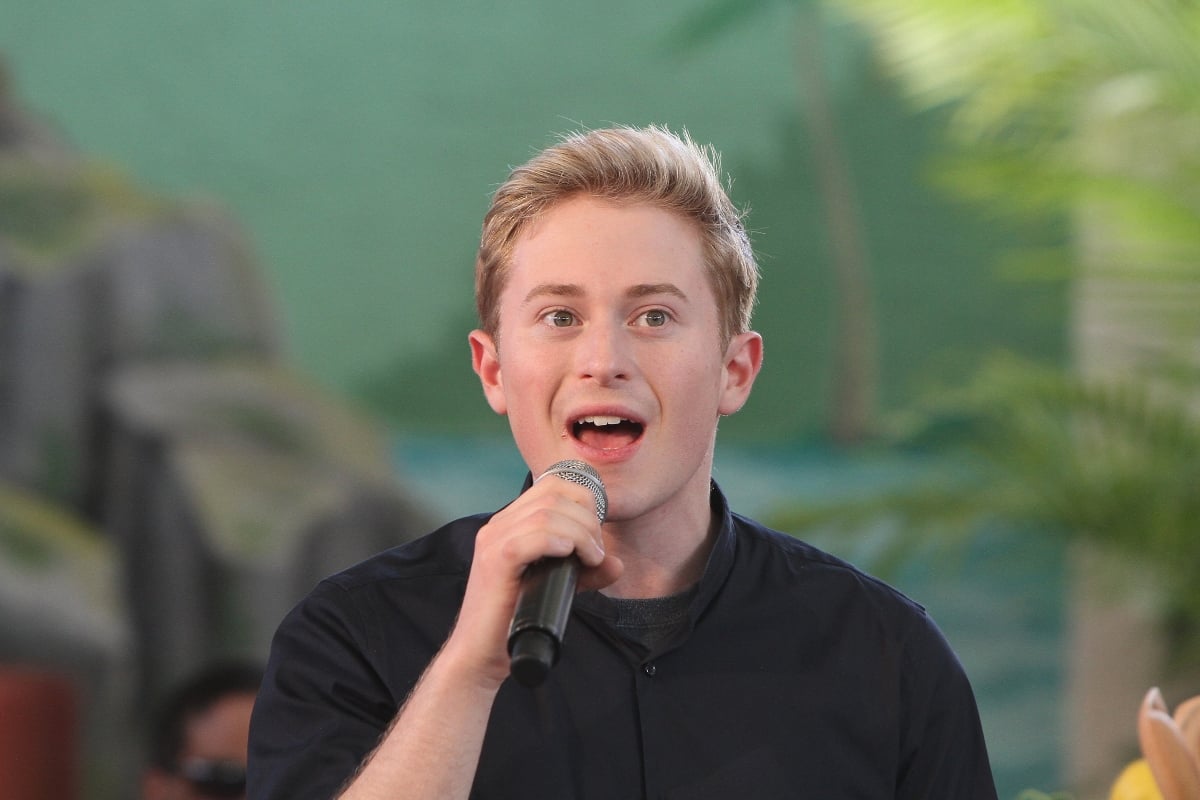 Reed Alexander played the annoying villain Nevel Papperman
The last time viewers saw Reed Alexander's Nevel Papperman, he was locked in cell like Hannibal Lecter in an episode of Sam & Cat. Fitting, as the character was quite diabolical in his scheming and always threatened someone would "rue the day."
When Nevel first arrived on the scene, he had a penchant for tapenade, bossed his mother around, and harbored a mean crush on Carly. He loved to bully strangers, thrived on his aggressive attempts to extort kisses from Carly, and reveled in tricking the iCarly gang into trouble. Remember that time he hustled them out of their domain name?
Looking back, he and the "iCarlys" often engaged in a game of one-upmanship — online and in person. Once the show ended, the audience didn't quite know if Nevel wound up opening his haberdashery or finally received his comeuppance.
Reed Alexander moved on to other pursuits
After his stint on the iCarly, Alexander became a professional chef and has appeared on Today, Hallmark Channel, Young Hollywood, Good Morning America, and other programs to provide cooking demonstrations. In 2013, he published a book called Kewl Bites with recipes that promote healthy eating for teens.
Alexander also collaborated with an organization called the Alliance for a Healthier Generation to develop lunch recipes for schools around the U.S. And to top it off, he worked with Michelle Obama's Let's Move! initiative
But Alexander switched to another arena. As a youth, he pursued journalism studies at New York University as an undergraduate and attended Columbia University for his Master of Science degree in the field.
He's written pieces for CNN and Moneyish, and according to his Instagram page, currently writes for Business Insider.
What about the 'iCarly' reboot?
There's been nothing official on whether Nevel Papperman will make a cameo in the iCarly revival, but it's said the series will take place 10 years after the finale.
According to DiscussingFilm.net, the Paramount+ show is set to feature Freddie as stepfather to a teenage girl and Carly as a twenty-something with a new bestie/roommate.
The outlet reported that Freddie's stepdaughter has a chip on her shoulder about Carly and the gang's old web show. And social media will play a major role in the fresh installment in this era of TikTok and YouTube.
iCarly is currently in production and is expected to air later in 2021. As for Alexander, he hasn't given any hints about returning to his role, but fans can check him out on Instagram and Twitter. He may surprise everyone with a Nevel-centric clue this year.