Ice-T Shares Sweet Message for Mariska Hargitay's 57th Birthday – 'I Love Her To Death'
Mariska Hargitay is synonymous with the hit NBC series Law & Order: SVU. It's safe to say it would be a completely different show without her, and she's been a part of it since the very beginning. 
For her 57th birthday this year, Ice-T, Hargitay's longtime co-star on the series, shared a sweet message for the occasion in a really touching way. We have all the details.
Mariska Hargitay and Ice-T have been on 'Law & Order: SVU' together since the early years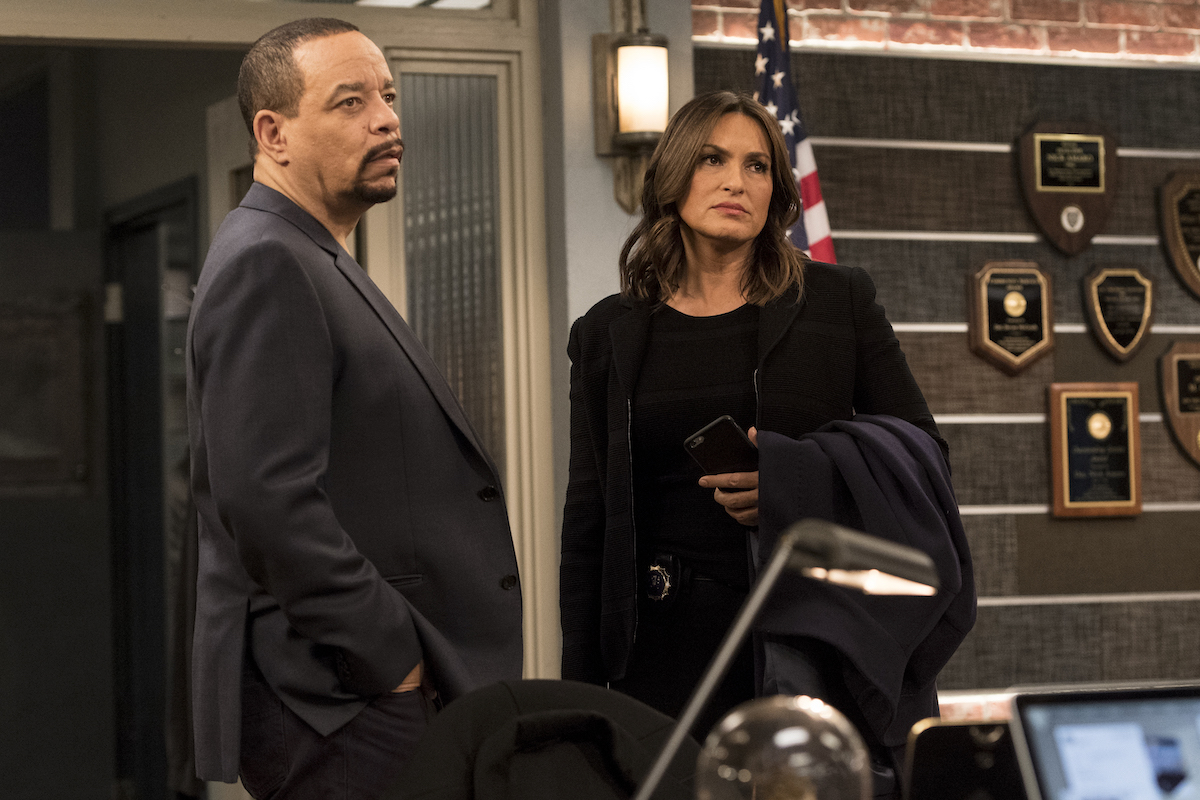 Hargitay's character, Olivia Benson, has developed a lot over the course of 22 seasons. She's worked her way up the ranks from detective to Captain, and fans have seen her journey first-hand from the first episode of season 1 until now.
Ice-T plays Odafin "Fin" Tutuola, and he came on the show in the premiere of season 2. Since then, he's become the Sergeant of the squad, and he works closely with Hargitay's character. They've become friends, and they've gotten much closer through their work, which has been an important part of their dynamic.
Ice-T once said 'Mariska's the best' in an interview
But Hargitay and Ice-T aren't just friends on the show, they're actually good friends in real life as well. They both appeared on The Tonight Show Starring Jimmy Fallon in 2018 where Ice-T said, "Mariska's the best." He also admitted he's "not going nowhere til she's gone" when it comes to the series that they both star in, which is a truly sweet sentiment and speaks volumes about their friendship.
"And we're very fortunate, you know, to be on a show that, you know, everyone likes each other," Ice-T said while seated next to his co-star. "Everyone gets along. 20 years is a long time, and it's a very cool work environment. Mariska's the best." He also reveals that he came on the series for just four episodes, but it ended up thankfully lasting a longer than that. He goes on to say he's "happy," and he mentions, "I'm not going nowhere til she's gone," referring to Hargitay.
Ice-T shares a sweet message for Mariska Hargitay's birthday
On January 23, Mariska Hargitay turned 57, and the Sergeant of her counterpart's squad shared a sweet birthday message about his friend and co-star. The image he shared is one of Hargitay and himself looking at the camera with smiles on their faces during an event. Ice-T wears his shades and leather jacket, while Hargitay sports a jacket and a white blouse. Ice-T wrote a sweet message along with the picture saying, "I love her to death."
Ice-T captioned the post on Instagram: "Today is @therealmariskahargitay's Birthday! We've worked side by side for over 20 yrs. I love her to death. Everyone show her some love.. 🎈🎂." He also shared the same post on Twitter as well.
The cropped image seems to have come from a fan page called thereal.mariskalover, as its name is displayed above their heads in the shot, and they shared the same post as well.
Ice-T posted a memorable tribute to his friend, Mariska Hargitay, on her birthday. We'll have to see what the future holds for these two.