This Iconic 'Frozen 2' Song Was Almost Cut From the Movie
The Disney+ documentary, Into the Unknown: Making Frozen 2 gave Disney fans an inside look at making a film. For Frozen 2, that means writing songs, animating water, and even improving lines about turtle butts. 
Following up a movie like Frozen isn't easy, though, even for Disney. In fact, one Elsa song was almost omitted from the sequel.
'Show Yourself' was almost omitted from 'Frozen 2'
It's pretty hard to follow up a song as iconic as "Let It Go." For Disney's Frozen 2, they were looking for an Elsa song just as powerful, but maybe even more meaningful. That came in the form of "Show Yourself," a song Elsa sings after travelling across the enchanted forest to Ahtohallan. 
It's during this song that Elsa becomes the "Fifth Spirit," linking together the nature spirits and the humans. During its beginning stages, though, this song was almost cut from Disney's animated sequel.
"I don't think we've found a reason to keep it in," Director of Story, Marc Smith said during the documentary. "[The song] feels like the patient is on the operating table but we've got one last shot at bringing it back."
During the beginning stages, the creators were struggling to find what exactly "Show Yourself" means. How does this song move the story forward? As a result, songwriters Robert Lopez and Kristen Anderson-Lopez went back to the drawing board a few times.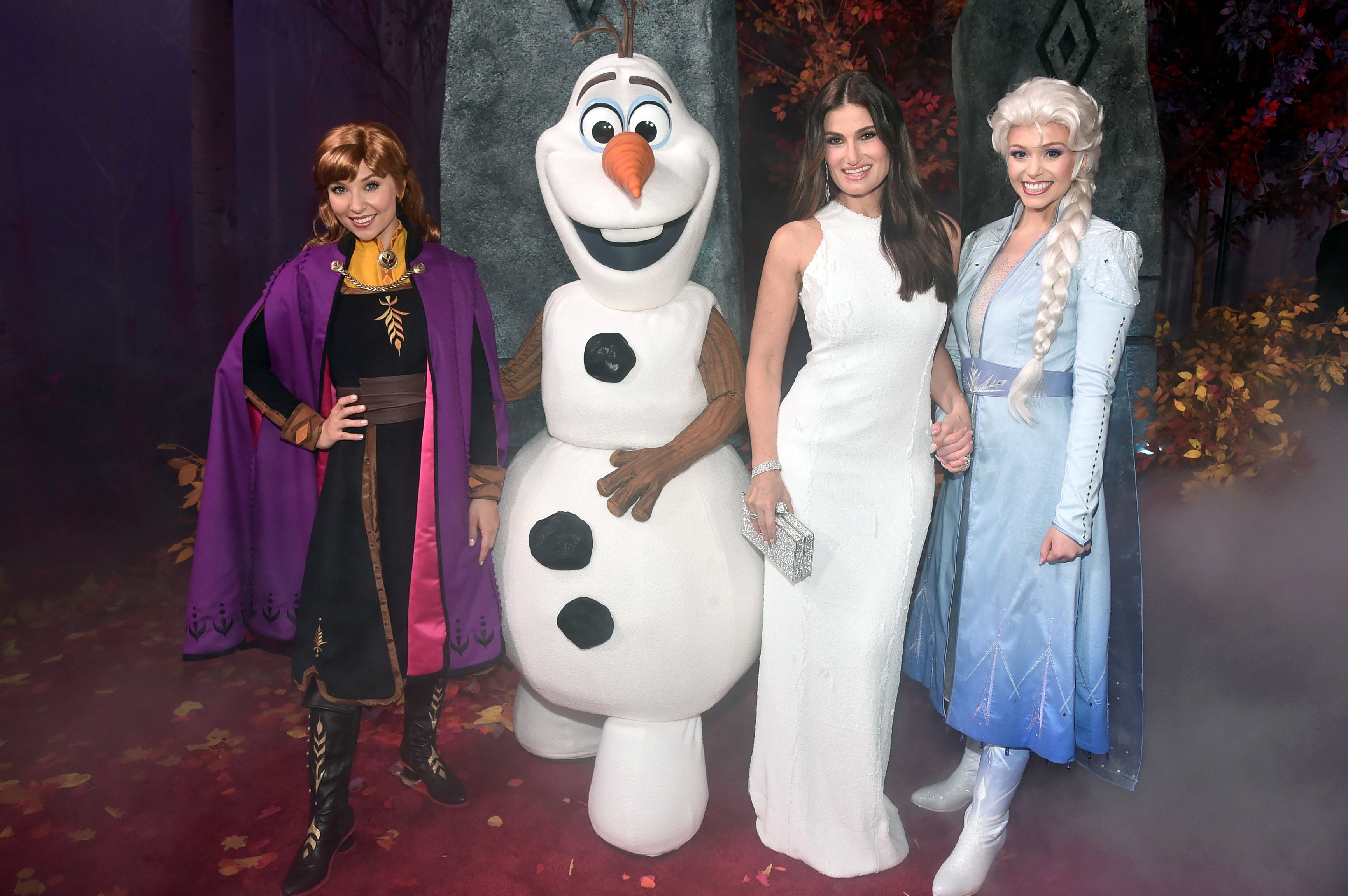 During the documentary, 'Into the Unknown: Making Frozen 2,' one song was cut from the film animated movie
A few months prior to the cinematic release of Frozen 2, the directors invited an audience to screen the animated film and give their feedback. Inevitably, they liked "Show Yourself," but they didn't really need to include a song with the Northuldra people and the Arendelle soldiers, "See the Sky."
The writers had a few options, in terms of whose voice Elsa was hearing. In one version, it was Elsa's own voice, calling the queen to her own destiny. Another option was having the voice be not a person at all, but Ahtohallan as its own entity.
Who is the voice that's calling Elsa?
After a few different times at the drawing board, it was decided that the voice calling Elsa was coming from her late mother. Because of the changes, Evan Rachel Wood went back into the recording booth. 
Thankfully, the movie was finished on schedule, "Show Yourself" and all. (Although, there was always the other "Elsa" song in Frozen 2 — "Into the Unknown.") The Disney sequel even earned a few awards and nominations, including the Golden Globe nomination for Best Animated Feature Film. 
Frozen 2, as well as the original Frozen, lives on Disney's streaming platform. To binge-watch Into the Unknown: The Making Frozen II, head to Disney+. To learn more about this subscription service, visit their website.