Idina Menzel's Favorite Disney Song Isn't the Anthem From 'Frozen'
Idina Menzel is a household name thanks to being the voice of Disney's Frozen and her Tony Award for Wicked on Broadway. However, she lit up the stage, starring in both movies and on Broadway, long before she gave a voice to Elsa. Although she loves Elsa and the song "Let It Go," she doesn't say that it's her favorite — just that it was a popular Frozen song.
Recently, Menzel discussed her favorite Disney songs. They are the songs she is willing to sing at home, off the stage. Here are her favorites and why. Some of them may surprise you.
'Show Yourself' from 'Frozen II'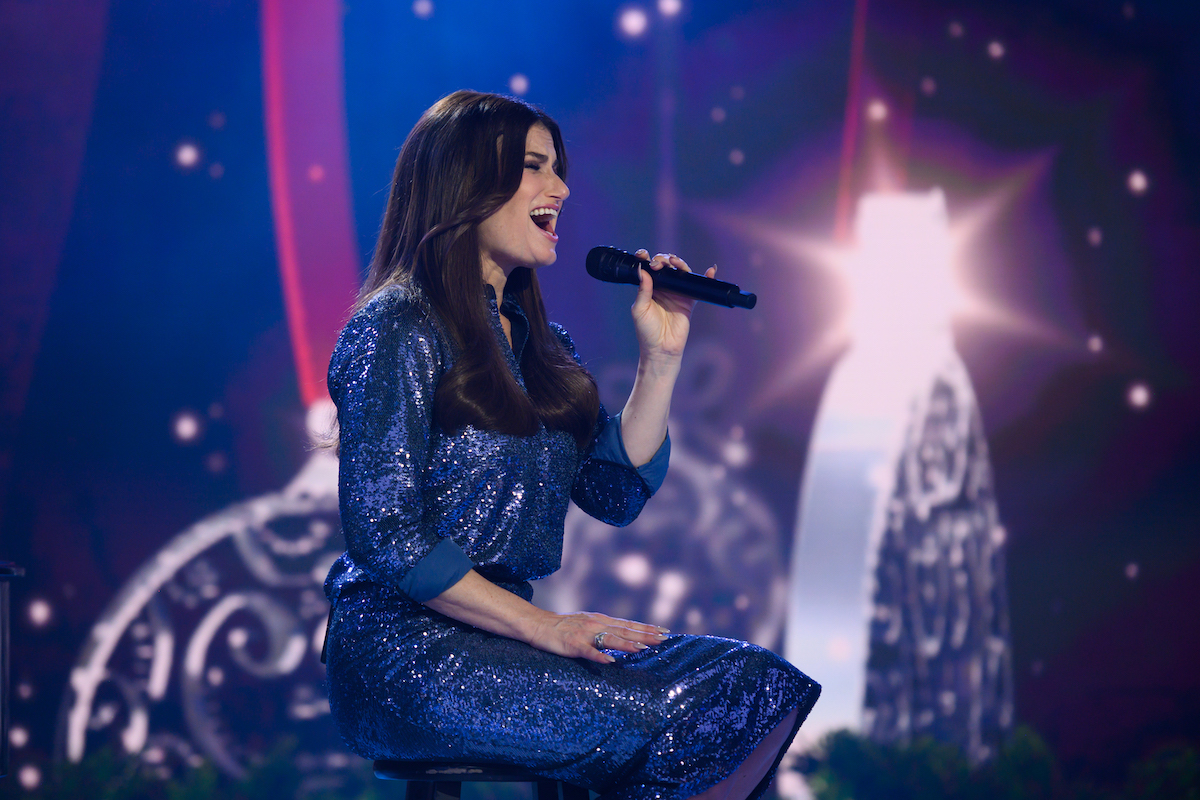 Menzel says that "Show Yourself" is one of her favorites to sing, even though it nearly didn't make it into Frozen.
According to Redbook, some of Menzel's other movies both on and behind the scenes include Cinderella (2021), Mickey's 90th Spectacular (2018), Beaches (2017), Enchanted (2007), and Sly Cooper (2002). Beyond the movies, she has also been a part of several TV shows including Private Practice and Glee. In movies and TV, she often portrays strong women. However, one of her most notable talents is her voice. She has a unique and powerful mezzo-soprano voice that stands out.
'Frozen': 'Do You Want to Build a Snowman?'
Although not a song performed by Menzel, "Do You Want to Build a Snowman" is still considered one of her favorites due to its complexity. In essence, it plays throughout the sister's childhood involving their troubles, distance, and even Anna attempting to comfort Elsa after the parent's funeral.
'Into the Unknown' from 'Frozen II'
When Elsa is trying to decide whether to leave Arendelle, this song comes on to help her make up her mind as she goes chasing the voice that keeps calling out to her.
'When You Wish Upon a Star' from 'Pinocchio'
Menzel says that in her opinion, it is just one of the most beautiful songs ever written. Many seem to agree since it was the first Disney song to ever win an Oscar, and still can be heard in a lot of things "Disney."
'A Whole New World' from 'Aladdin'
Throughout her life, Menzel says she has been singing this song for weddings and bar mitzvahs. She likes that it is requested by so many for the memories that it gives them about their dad, the bride, or groom, etc.
'The Bare Necessities' from 'The Jungle Book'
Most people have fond memories of this fun song, saying that it just makes people happy inside. It does the same for Menzel who says, "The music is such a great jazz; it has so much musicality."
'Circle of Life' from 'The Lion King'
This song, composed by Elton John, is a song that "just gives me chills when you sit in the [Broadway] audience," according to Menzel.
'It's All Right' from 'Soul'
Menzel's opinion is that the movie overall is incredible in this movie. She also likes that it is a little different than what we typically see from Disney.
'Whistle While You Work' from 'Snow White and the Seven Dwarfs'
This is another song that Menzel grew up singing. She loves that it is silly, fun, and uplifting.
'Dream Girl' from Cinderella
Menzel co-wrote "Dream Girl" for Cinderella, which premiered on September 3, 2021. She explained how it's a "huge milestone for me to write a song that's actually for my character that's in my film. It gives voice to the women in the movie and anyone universally who feels oppressed in some way."
'I See the Light' from 'Tangled'
While Rapunzel is on the boat, with floating lights all around, this song is playing. Menzel likes the scene. She hopes to perform this song one day.