Idina Menzel Once Said She and Taye Diggs Received Hate Mail and 'Negative Feedback' Because of Their Marriage
Taye Diggs and Idina Menzel were married for 10 years. Find out what caused them to have trouble in their marriage despite the effort to "find new ways to communicate."
Idina Menzel began dating Taye Diggs while they worked together on the musical Rent. Both actors were starting their careers and eventually excelled in their crafts. However, they decided to file for divorce in December 2014. 
In 2008, the Frozen star discussed how the public felt about them being together.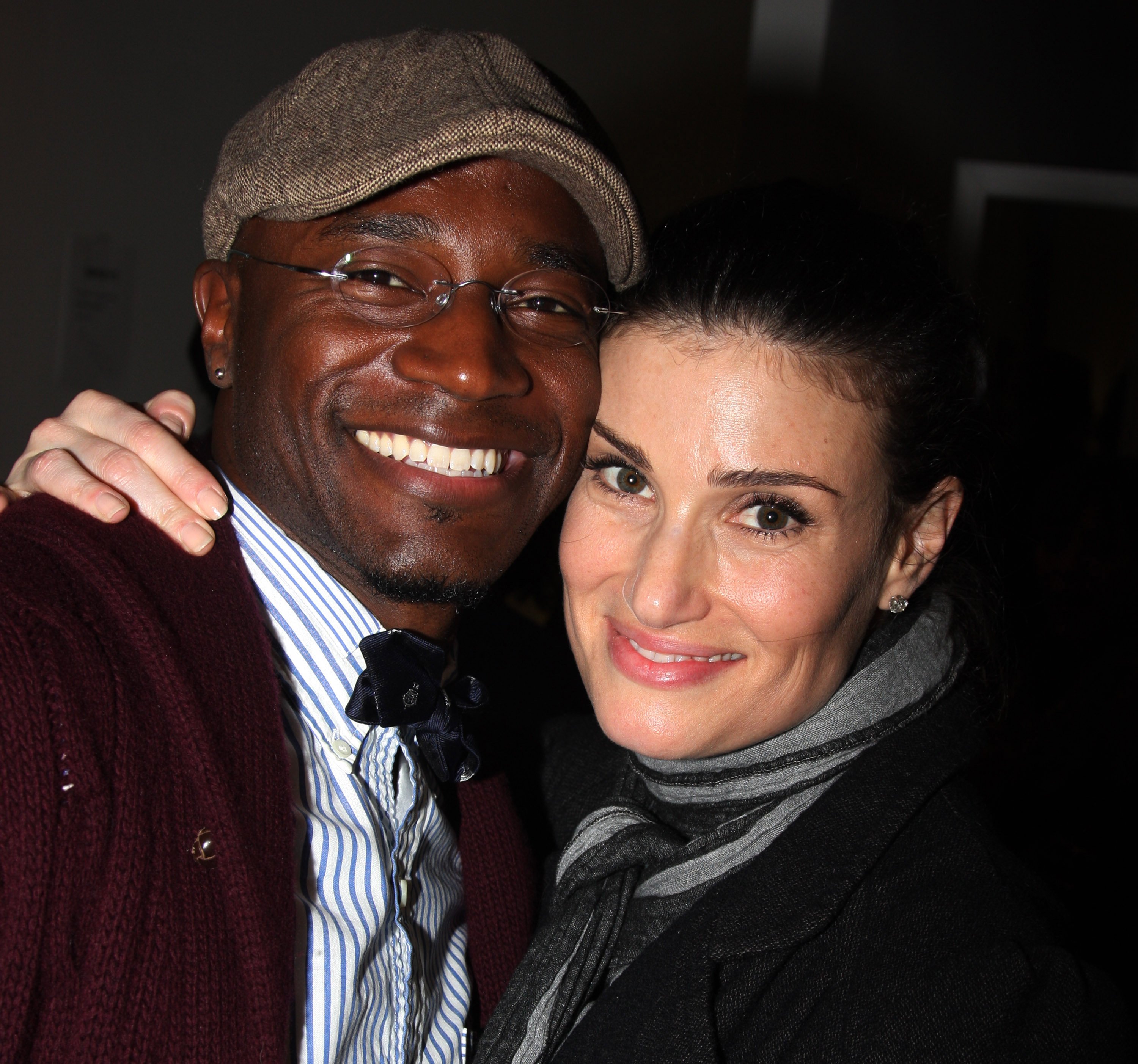 Idina Menzel and Taye Diggs wed in 2003
Menzel and Diggs met in the 1990s. They played Maureen Johnson and Benjamin Coffin III in Rent, respectively. After they ended their Broadway run, the couple continued to work on other projects. Diggs landed a starring role in How Stella Got Her Back alongside Angela Bassett. As for Menzel, she started continued to work on-stage as Elphaba in Wicked. She also booked several guest appearances on shows such as Private Practice, where she worked with Diggs again. 
On January 11, 2003, the pair got married after seven years of dating. Soon after, they had a son, Walker Diggs. In 2014, the If/Then actor ventured into movies. She voiced the character of Elsa for the Disney animated feature, Frozen. The film elevated Menzel's career, which seemingly caused a strain in her marriage. 
During an interview with People in 2014, she told the outlet that she and her then-husband struggled with their booming careers. 
"We work at it," she said of their hectic schedules. "I'm not going to glamorize it or glorify it – we go through tough times like everybody else, but we love each other very much. We try not to be away from each other for more than two weeks at a time, and we try to find new ways to communicate."
The couple received 'hate mail' during their marriage
Menzel shared in 2008 that she and Diggs faced challenges in their marriage. She spoke to The JC and said they received "negative feedback" during the relationship. The actor said she and her husband also got "hate mail" because they were in an interracial marriage. 
The multitalented star used music to deal with the offensive feedback. The singer's album, I Stand, featured several songs about her relationship with Diggs. In "Gorgeous," Menzel wrote about real-life experiences of being judged for her marriage. 
"Gorgeous is about my husband and I being an interracial couple and experiencing some…negative feedback," she said. "It's about people having to make excuses to the world."
Taye Diggs said the Broadway community rooted for him and Idina Menzel
After 10 years of marriage, Menzel and Diggs divorced. The couple agreed to split the custody and finances for their son. When the news broke of their split, The Best Man actor spoke about how it affected Rent and Broadway fans. He told Redbook in June 2014 that he knew their audience would have strong feelings about them ending their marriage. 
"I'd be lying if I said there weren't times when I thought, "Oh, man, people are going to trip out [if we split]. Maybe they thought it was cute that we met in Rent," he said. 
"There weren't a lot of couples like us in the theater community," Diggs continued. "And I know there aren't a lot of performers as talented as she is … and then you have the whole mixed [race] thing. It was easy for people to root for us."