Idris Elba Couldn't Find Work for Years as an Actor Because of His American Accent
Idris Elba's American accent didn't do him any favors when trying to find work in Hollywood, so he had to work to improve it for the sake of his career.
Actor Idris Elba has become one of Hollywood's most recognizable leading men. But before he rose to fame, he had trouble getting work in the entertainment industry. Some of this was due to his American accent, which he hadn't mastered in his earlier days.
Idris Elba hid his English accent to star in 'The Wire'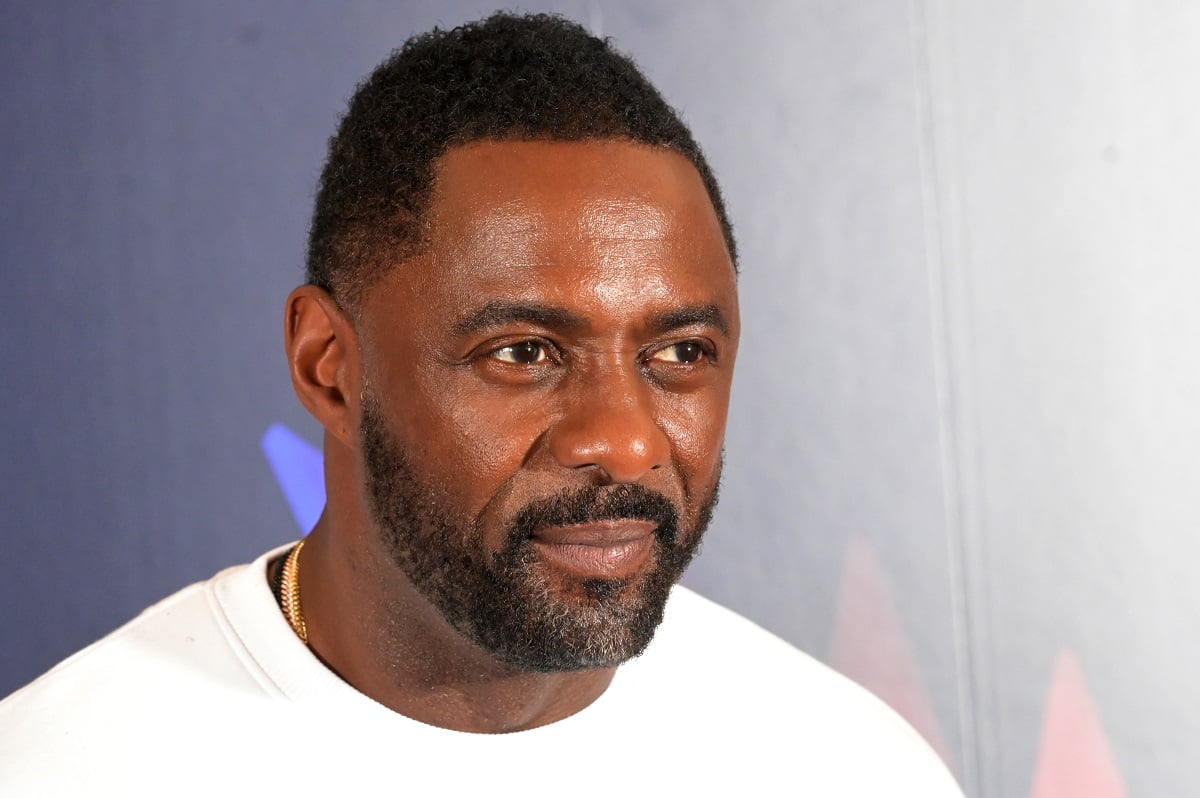 To this day, one of Elba's most popular and notable roles was as Stringer Bell in The Wire. Elba was willing to go to extreme lengths to make sure he nabbed the role of the crime boss. At the time, he even hid his natural accent from the show's producers to convince them he was right for the part.
"David Simon specifically told Alexa Fogel, who was the casting director, 'Listen, this is about Baltimore. I don't want to see no non-Americans for any of these roles, I need people that can really relate the story I'm trying to tell here'—which is a very fair thing to ask for, considering how observant he is of the culture," Elba said in an interview with Hot Ones.
The casting director, Fogel, thoroughly enjoyed Elba's performance. But she made the actor promise not to tell the producers he was from East London. Elba agreed, but eventually, he had to confess to the show's producers.
"Then in the fourth audition, they changed the tactics on me. Because at this point I was good with the accent," Elba continued.
Unfortunately, the producers would ask Elba to talk to them about his personal life.
"Now, this is the moment of truth," Elba said. "My parents taught me not to lie. You've got to look someone in the eye and be honest. I have lied, it's never worked out for me."
Elba would confess to the producers, who were already sold on Elba as Stringer Bell.
Idris Elba once revealed he couldn't find work for years because of his accent
Idris Elba eventually mastered his accent well enough to momentarily trick producers. But he wasn't always so skilled at concealing his original accent. At one point, the Hobbs and Shaw star opened up about how difficult it was to get work because of the way he sounded.
"If you come from England or Australia and you want to come to America to work, it's a good idea that you learn an American accent. Don't do what I did and show up with a really terrible accent and not work for four years," Elba once said on The Late Show with David Letterman (via Contact Music.)
His American accent was received so poorly that Elba's voice was dubbed over in his first-ever US TV show.

"I did an American accent for [Space Precinct] so it must have been really terrible. I heard it later and said, 'That's not me!' And they said, 'Yeah, we used the guy who dubs your voices in other TV shows,'" Elba recalled. "I was like, 'The German black guy? That's his voice?' So even in Germany there's a guy with a better American accent than me dubbing my voice."
Idris Elba would practice his American accent to cab drivers
It wasn't easy for The Suicide Squad alum to nail down his American accent.
"Mastering an American accent was my most difficult challenge," Elba told Live (via Digital Spy) "It took me three years to get it right."
To hone the American accent, Elba would try to practice it in social situations. This would include trying to convince local cab drivers that he was American. Although this worked for taxi drivers, women weren't so easily persuaded.
"It seemed to me the ultimate test was to convince real Americans I was one of them, so I'd climb into a cab and try to pass myself off as an American. Cab drivers tended to fall for it. It was harder to convince in social situations. Women would look at me suspiciously and ask where I was really from," he continued.
By the time Elba auditioned for The Wire, he was ready.
"For those three years, every day was an exam day. Some days I passed, some days I didn't. By the time I came to audition for The Wire, I was able to pass myself off as an actor from Brooklyn," he said.