Idris Elba Had to Lie to Get His Iconic Role in 'The Wire'
English actor Idris Elba is an accomplished performer, with experience in stage, film, and television. He has appeared in some big-budget franchises and films, including Thor, Avengers: Age of Ultron, Pacific Rim, and American Gangster.
Elba is widely rumored to be considered as the next James Bond, and for many, is one of the most handsome actors in entertainment. Still, Elba probably wouldn't have experienced half of the success that he has enjoyed if he had not flubbed just a bit about his nationality in order to land the role that made him a star, in HBO's The Wire. 
How did Idris Elba get into acting?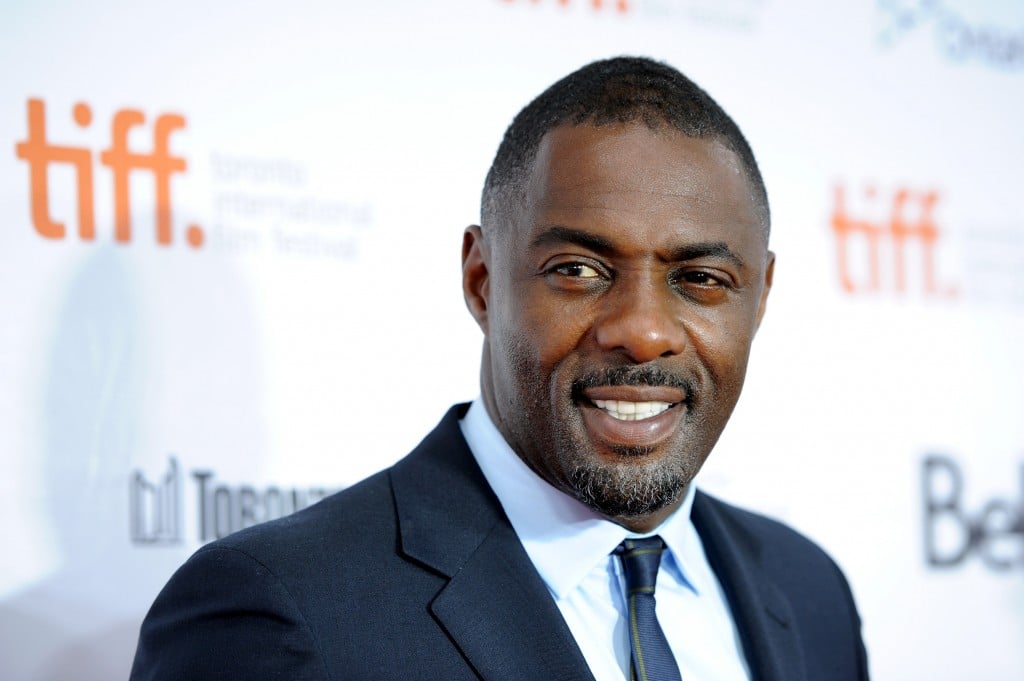 Elba was born in London in 1972. Although young Elba was always interested in the entertainment business, his first career choice was not acting — in fact, he found himself drawn to the life of a DJ.
In 1986, he started his own DJ company and began working in nightclubs under the DJ name "Big Driis." By the time he was in his early twenties, Elba had decided to turn his attention to acting and began auditioning for roles in television shows.
Throughout the early nineties, Elba appeared in a variety of roles in British television shows, including Absolutely Fabulous, The Bill, and Family Affairs. Elba gained recognition from critics and viewers due to his imposing physical presence and his attractive features.
Finally, in the late nineties, Elba decided to move to the United States in order to continue pursuing his acting career. 
Idris Elba falsified his nationality to getting hired for 'The Wire'
After moving to New York City, Elba bounced back and forth between television shows and stage productions. He landed a guest role on the popular series Law & Order but floundered to really find his footing on television.
In 2002, Elba decided to audition for a role on the HBO series The Wire. Although Elba very much wanted the role of Stringer Bell, he was concerned that his English accent would disqualify him from the running, since series creator David Simon reportedly wanted only American actors on the show.
As he admitted in a 2019 interview, he was told by the casting director that she would bring him in to audition for the role, on one condition: "She said 'I love you, I gotta bring you into this audition, but you have to promise that you can't tell him you're from East London.'"
Elba auditioned with an American accent and made it to the fourth round of auditions before the showrunners asked him about his upbringing. At that point, Elba revealed that he was, in fact, from East London. Apparently, Simon was so impressed with Elba that he still gave him the role of Stringer Bell. 
Idris Elba is now an international superstar
Not only did Idris Elba land the role of Stringer Bell in The Wire, but the series made him a star. He appeared on the show for two years, and it served as the platform to launch him to fame in the United States and beyond.
Following his stint on The Wire, Elba went on to appear in TV shows like Luther, The Big C, and movies such as Obsessed, RocknRolla, Pacific Rim, and Prometheus. 
Elba has also done extensive voiceover work, lending his deep, booming voice to films including The Jungle Book and Finding Dory. Elba has definitely earned his place in show business history as one of the film's most intriguing, talented actors, and he has millions of fans.
While he has remained mum on his possible status as the future James Bond, there's no doubt that he would be fantastic in the role — and he wouldn't even have to fake an American accent to land the part.