'If I Only Had Christmas': Candace Cameron Bure Says Her New Hallmark Christmas Movie Is Inspired By 'The Wizard of Oz'
Candace Cameron Bure's ninth Hallmark Christmas movie, If I Only Had Christmas, premieres Nov. 29. And it's going to be a must-see for fans of The Wizard of Oz. The movie — which stars Bure as a publicist who works with a cynical businessman (Warren Christie) to help a charity in need — includes a number of nods to the classic 1939 movie, Bure has said.
What is 'If I Only Had Christmas' About'?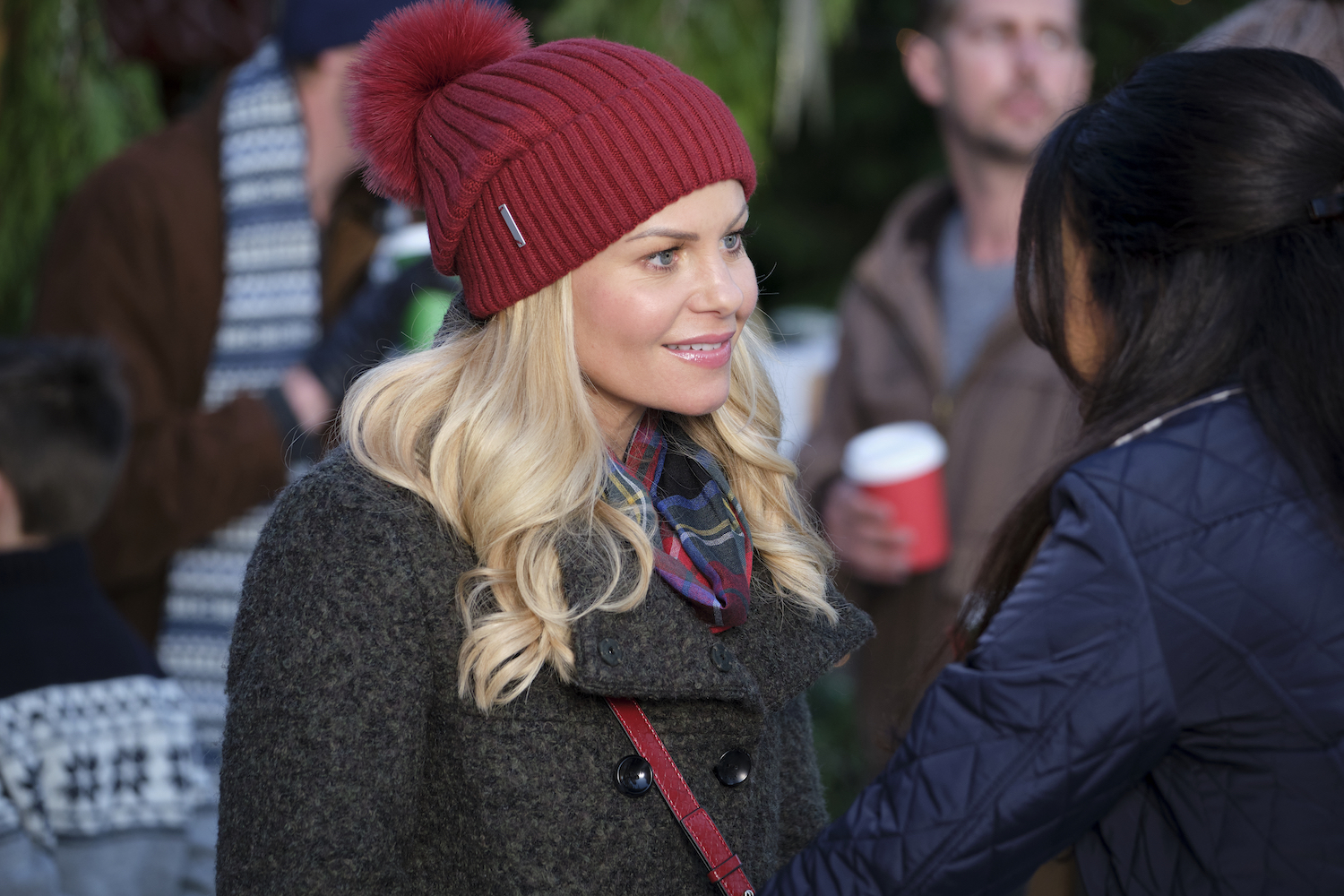 In If I Only Had Christmas, Bure plays a Kansas City publicist named Darcy Gale. She lands the job of a lifetime at Emerald Educational Trust, a company based in Connecticut. One of her first assignments is helping the company's vice president, Glen Goodman (Christie), and his team find the perfect charity to support this holiday season. As they work together, Darcy and Glen realize they have plenty in common. But a surprise revelation from Glen at the big Christmas gala may put an end to their promising romance before it even gets started. 
Candace Cameron Bure says the Hallmark movie will appeal to fans of 'The Wizard of Oz'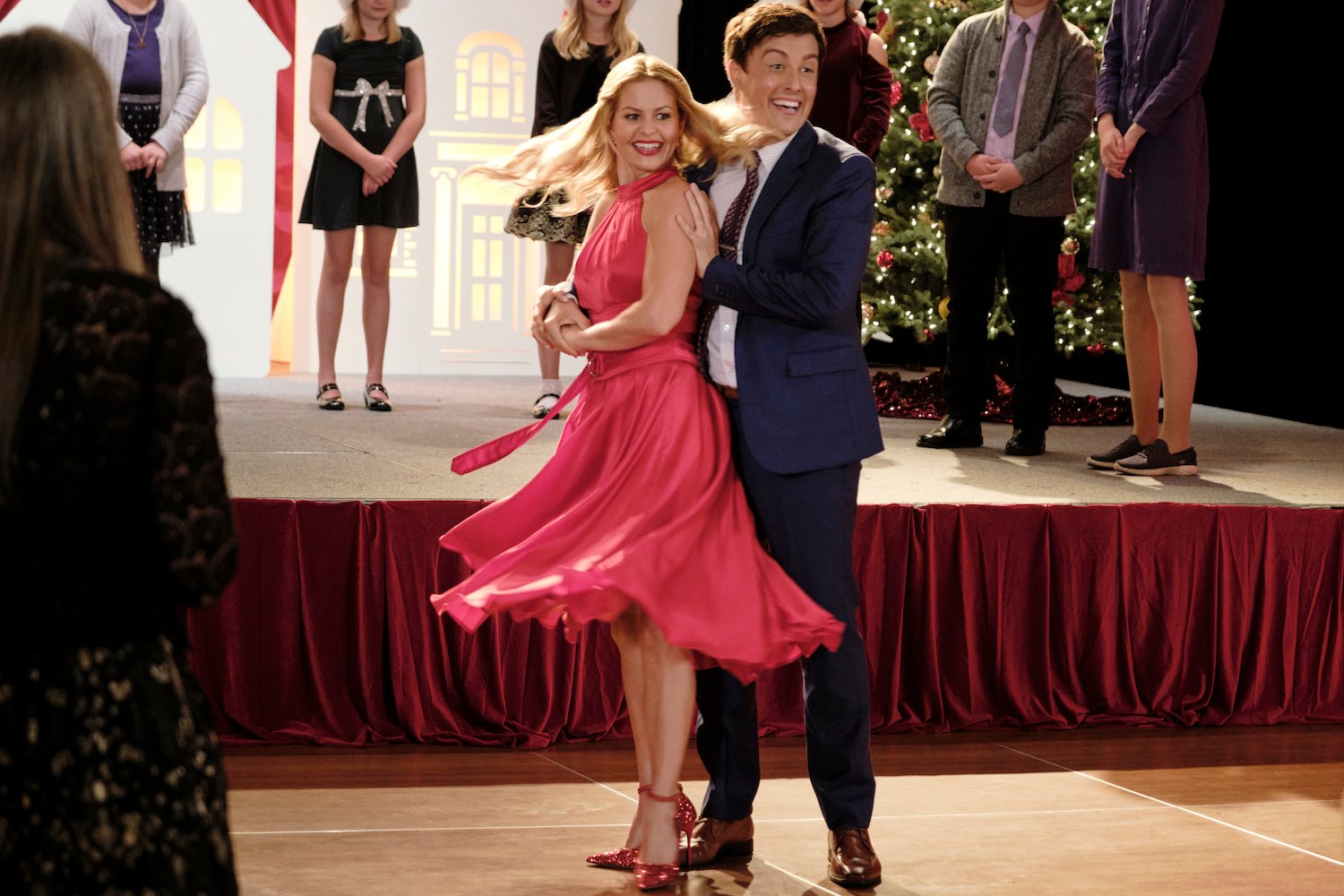 RELATED: Candace Cameron Bure Calls Filming Hallmark Movies 'Much Tougher Than 'Fuller House' or Any Other Series' — Here's Why
If I Only Had Christmas doesn't exactly replicate the plot of The Wizard of Oz. But there are a number of shout-outs to the movie, Bure told Today in an October 2020 interview. 
"This one's different because yes, it's a romantic comedy, it's all about Christmas and it's all about finding love," the Fuller House star explained. "But, if you like The Wizard of Oz, there are so many nuggets to the movie and Easter eggs in there, within the character names, with the themes of having a heart, having courage, having a brain, even the Wicked Witch of the West."
You'll have to watch the movie to catch all the shout-outs, but a few are obvious. They include Darcy's Kansas hometown and the name of the company she works for. At one point in the trailer, Bure also says, "There's no place like home," the famous line from the original movie. Even the costumes appear to have been inspired by the Judy Garland film, with Bure sporting a pair of sparkly red ruby heels in one scene — clearly a nod to Dorothy's magical ruby slippers. 
In an August tweet, Bure called her ninth Hallmark Christmas movie an "homage" to The Wizard of Oz. "If I only had… a brain, a heart, a home, the nerve, … but rather, Christmas," she wrote.
She says this is her favorite Hallmark Christmas movie 
RELATED: How to Watch Hallmark Christmas Movies If You Don't Have Cable
Bure has appeared in plenty of Hallmark holiday movies. However, she says If I Only Had Christmas has a special place in her heart. It's all because it's based on her "all-time favorite movie."  
"There's Jack Crow, who's a bit of a scatterbrain. There's Riley Lyons, who's not really courageous, and there's Bridget Tinsley, who can sometimes be a little heartless," she explained during an appearance on Hallmark's Home & Family in September 2020.
Though she says she's been hesitant in the past to pick a favorite from her long list of Hallmark movies, If I Only Had Christmas has definitely claimed the top spot. "This is my favorite one," she admitted. 
If I Only Had Christmas airs Sunday, Nov. 29 at 8 p.m. ET on Hallmark Channel
Check out Showbiz Cheat Sheet on Facebook!