If 'Uncut Gems' Couldn't Get Adam Sandler an Oscar, It's Never Going to Happen
Adam Sandler earned heaps of critical praise for his performance in 'Uncut Gems.' But at this point, he will probably never get an Oscar nod.
In late 2019, Adam Sandler issued a threat to Hollywood. If he didn't get an Academy Award nomination for Uncut Gems, Sandler said he would make a terrible movie purely out of revenge. Depending on whom you ask, the actor has already surpassed his quota of box office duds. But he had a point.
Directors Josh and Benny Safdie's Uncut Gems does arguably feature Sandler's best performance to date. And yet, to the dismay of many fans, the actor was overlooked by Oscar. Unfortunately, if the industry hasn't taken Sandler seriously by now, it's probably never going to happen.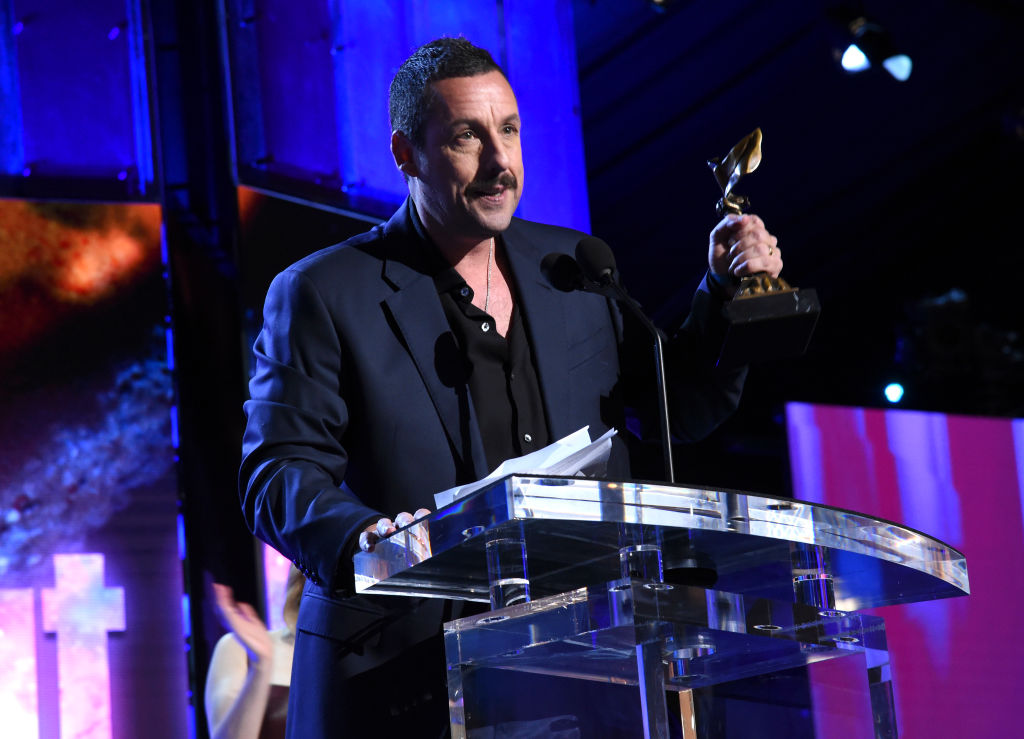 The Oscars have a stigma against comedic actors
The biggest obstacle standing between Sandler and Oscar gold is, of course, his comedy. The Academy Awards have a long-standing stigma against the genre. It's why "Oscar bait" movies are almost always dramas. As a result, precious few comedic stars have delivered Oscar-winning performances. Even when a comedy star goes serious, the Oscars tend to snub its nose.
In particular, actors who rely on broad comedy tend to stay off the academy's radar. The bulk of Sandler's filmography absolutely qualifies there. In fact, he's become notorious for being accused of rehashing similar characters and gags for decades. Likewise, Jim Carrey's manic antics have kept him from an Oscar nod, despite critically acclaimed work.
Robin Williams only broke through because of how committed he was to making dramas. Even then, it took him a full decade and four nominations to win an Oscar for Good Will Hunting. That role was preceded by a fair balance of comedy and drama. In comparison, five of Sandler's six live-action films prior to Uncut Gems were poorly reviewed Netflix comedies.
Adam Sandler disappeared into his 'Uncut Gems' role
Sandler hasn't tried that hard to win Oscar's affections. But he has delivered legitimately beloved performances before. Most notably, the actor earned a Golden Globe nomination for Paul Thomas Anderson's 2002 comedy-drama Punch-Drunk Love. It's the closest Sandler's gotten to earning an Oscar nomination. And until recently, most fans would claim it as his best role.
Anderson's movie makes clever use of Sandler's on-screen persona. And to some degree, Uncut Gems does too. But while Punch-Drunk Love riffs on his immature rage, Uncut Gems renders Sandler almost unrecognizable. Yes, his appearance is vastly different than audiences have seen before. That's not why his work as Howard Ratner is so good though.
Sandler conveys a side of himself no one knew he had. His character is beyond frustrating to watch but magnetic at the same time. Uncut Gems is routinely called out for being an extremely stressful film to watch. And it's all thanks to Sandler's raw, transformative performance. No wonder he won the Independent Spirit Award for Best Male Lead.
What is the former 'Saturday Night Live' star doing next?
If Sandler's level of commitment in Uncut Gems didn't win him Oscar attention, he will likely never get a nomination. Still, there's a lot more to the movie business than just winning awards. With the Safdie brothers' movie, Sandler has once again proven he can do a lot more than silly comedies. After all, the actor has never made it his mission to win awards. 
Hopefully, the critical praise he won for Uncut Gems will be enough to motivate him to continue taking creative risks. For now though, Sandler seems content to fall back on his comedy roots. His next movie, Hubie Halloween, is another Netflix comedy from the director of Little Nicky, The Do-Over, and Sandy Wexler.
Will this be the movie in which Sandler makes the Academy Awards pay?