If You're a Fan of 'Love In the Time of Corona,' You Should Read These Romance Novels About Coronavirus and Quarantine
In these romance novels and short story collections, characters find love and passion even in the isolation of the COVID-19 crisis.
As the COVID-19 pandemic has changed the media landscape, many creators have wondered how the pandemic will affect creativity, television production, and the arts in general. Many shows stalled their production processes, while other projects were postponed. Shows like TLC's 90 Day Fiancé and Lifetime's Married at First Sight found creative, self-filmed workarounds, while other filmmakers have even created projects on Zoom.
Joanna Johnson's Love in the Time of Corona, a new four-episode scripted Freeform miniseries (also available on Hulu)—starring Leslie Odom Jr., Nicolette Robinson, Tommy Dorfman, Rainey Qualley, Ava Bellows, Gil Bellows, L. Scott Caldwell, and Rya Kihlstedt—and others, tries a different tack. Instead of working around the COVID-19 crisis, the show's ensemble cast tells the stories of people finding, losing, working through, and looking for love in quarantine.
If you like your art to mirror life, even during difficult times, you might also be interested in these recently-released romance novels and short stories—all of which are set during the COVID-19 crisis. The heroes and heroines find love in lockdown and try to make connections (while social distancing, of course—usually).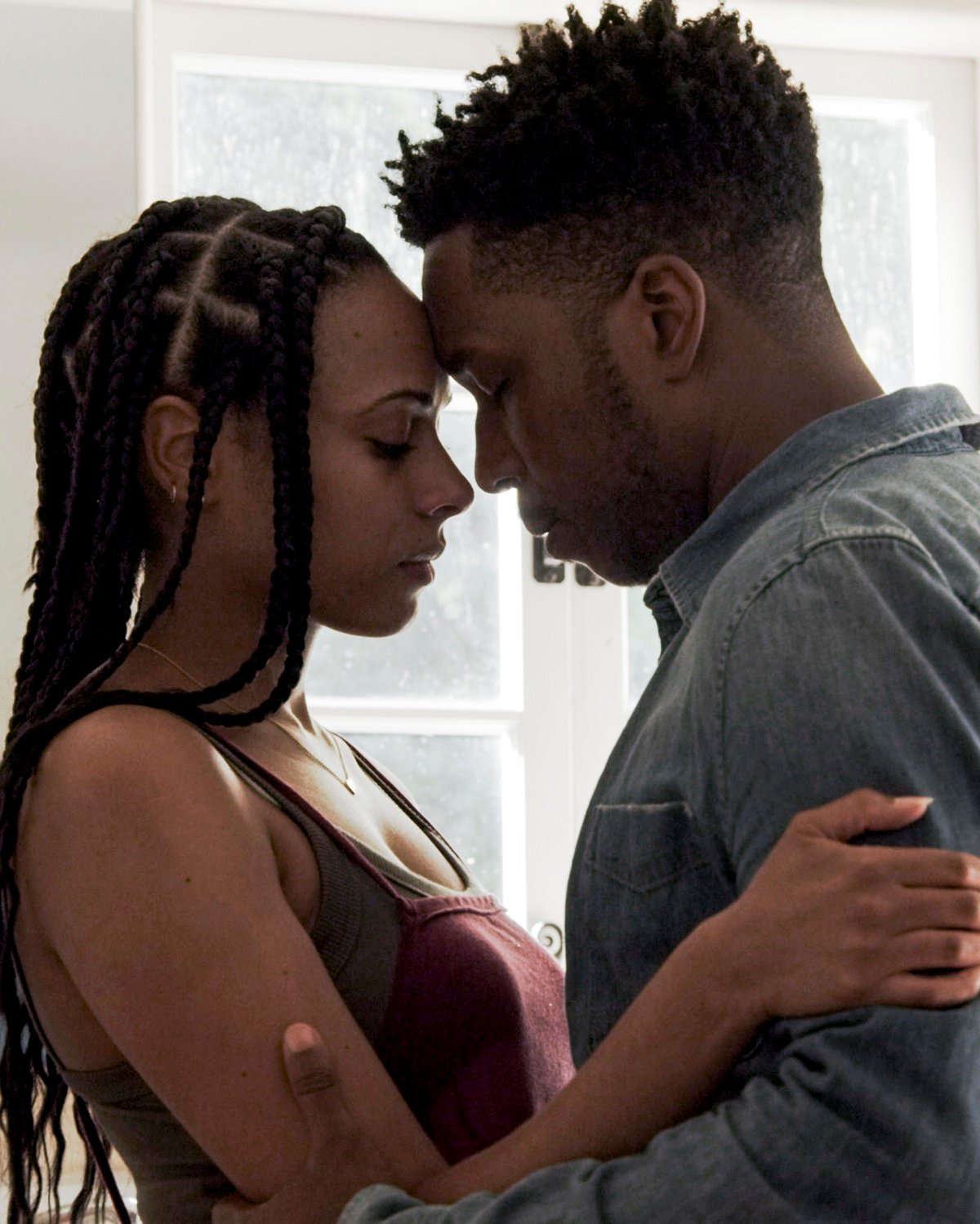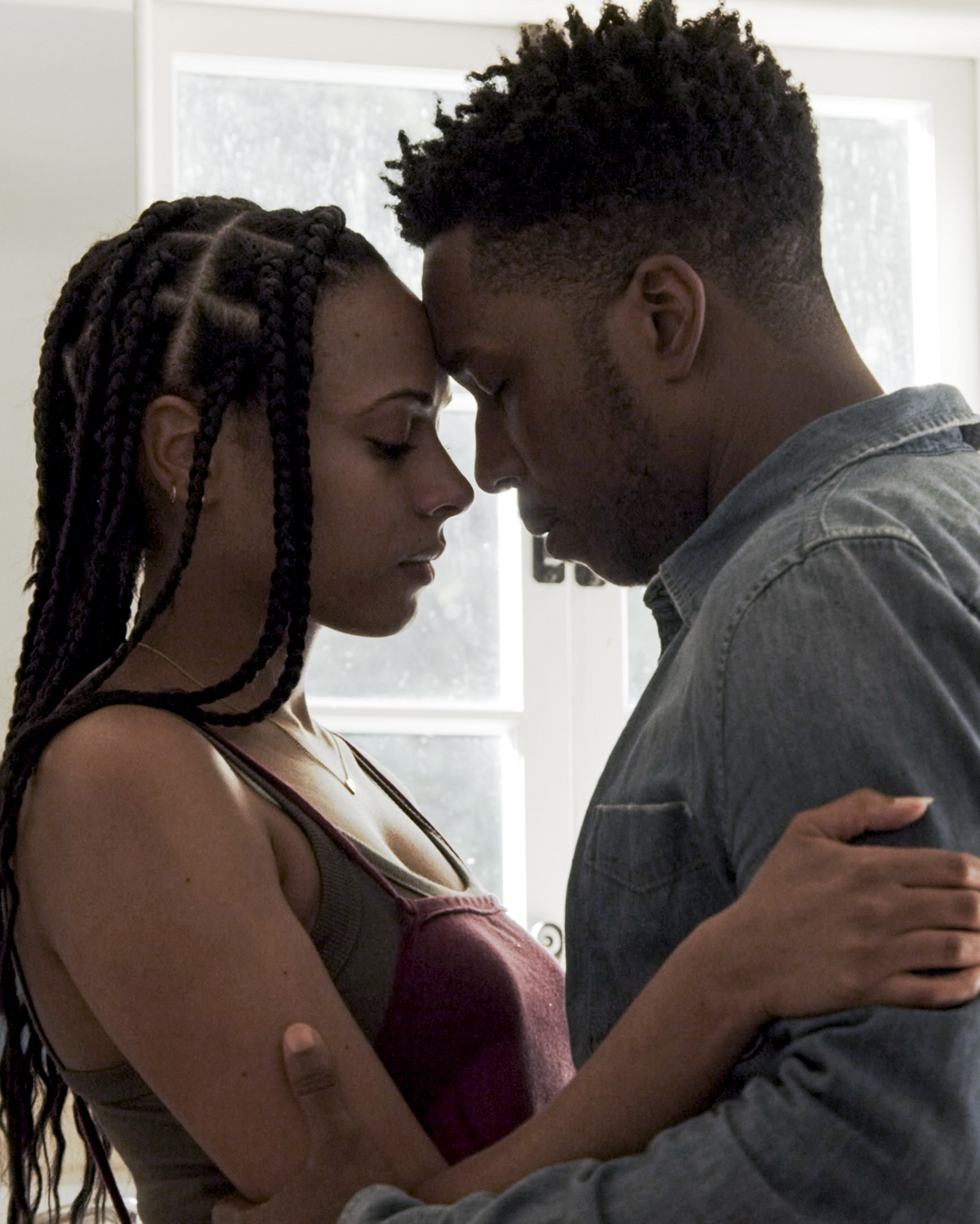 'Cynda and the City Doctor'
Theodora Taylor's Cynda and the City Doctor, the first in the Quarantales series—all about love in lockdown, naturally—is perfect for lovers of second-chance romances and medical fiction. A small-town physician gets fired when her most hated ex-boyfriend (also a doctor) returns to Missouri to take charge of her dad's medical practice. But when she finds herself renting out her backhouse to him during the coronavirus pandemic, sparks fly between the bitter exes once again.
'The Two of Us'
An heiress finishing her last semester at NYU ends up quarantined in a remote mountain cabin with her brother's best friend—and enemy, no less—in upstate New York when the coronavirus pandemic starts sweeping through the U.S.
But in isolation, next to a crackling fire (and with plenty of time to talk things over), Cameron and Elijah find that they aren't really enemies…at all. Kennedy Fox's The Two of Us is the first in a two-book series, Love in Isolation.
'Love Gone Viral: Five COVID-19 Related Romances'
Proceeds from the sale of the five stories in Love Gone Viral—by Meg Napier, Meredith Bond, Randi Goldleif, M. Spencer, and Pru Warren—go to Feeding America and World Central Kitchen, so you can feel good about cozying up to some great romances in lockdown.
The love stories in this collection are diverse, ranging from a time-bending romance between two wives who try desperately to make their way back to each other to a sweet pairing between a young woman who's helping her parents run their picturesque B&B during quarantine and an especially handsome guest.
'Lockdown Love'
Andi flees to a quiet small town to avoid testifying at a trial—but finds herself quarantined in a small apartment near a grumpy new neighbor, Zane, in Lockdown Love. When the coronavirus hits, she gets a lot more than she bargained for in her new environment. A.J. Messenger, a USA TODAY- and Goodreads-acclaimed author, serves up a classic happily ever after in this romantic comedy set in the time of social distancing.
'Love Under Quarantine'
#1 New York Times bestselling authors Kylie Scott and Audrey Carlan deliver a sexy, passion-filled romance in Love Under Quarantine. Heroine Sadie is a romance novelist dealing with major writer's block while holed up in her San Francisco apartment during the COVID-19 crisis. She gets some inspiration for her heat-filled stories when she gets a glimpse of a quarantined NFL running back, Evan—on her balcony, of all things.
The 'Love Under Lockdown' series
You've probably binged everything on Netflix and Hulu during the pandemic, so why not binge-read some steamy romances, too? In Jamie Knight's 14-book Love Under Lockdown series, heroes and heroines find often-taboo passion in lockdown.
A single dad ends up under the sheets with his nanny in Stuck Together; a recently-evicted heroine fights her attraction to her boss in Under Lock and Key; and a single mom is rescued by a billionaire in Dating During Lockdown. These are guilty pleasure reads, best paired with a glass of wine.
'Kings of Quarantine'
Romance readers who enjoy YA novels, fantasy, and younger protagonists will enjoy Kings of Quarantine by Susanne Valenti and Caroline Peckham. In this "bully romance," the main character—a high school student named Tatum—faces the wrath of the Night Keepers, three boys who run the elite and mysterious Everlake Prep boarding school. The COVID-19 pandemic only seems to make the three young men all the more powerful.
It's a reverse harem story on the darker side, so be prepared for multiple love interests for the heroine. This book is part of a series that also includes Kings of Lockdown and Kings of Anarchy.
'Her Quarantined Cowboy'
In Kathy Fawcett's Her Quarantined Cowboy, a blind date between Gunnar West, a stubborn ranch owner, and Doctor Kat Tate, a strong-willed physician, goes awry. But when the doctor and the cowboy end up quarantined in the local hospital together, well—you know. Fans of cowboy heroes, small town settings, and sweet romances (as in, on the less risqué side) will go for this one.