Iman Vellani Is Apparently a Huge Brie Larson Fan, Making Her the Perfect Ms. Marvel Fit
Fans of Captain Marvel were thrilled to learn that there's a new hero joining the Marvel Cinematic Universe.
Ms. Marvel will get her own TV show on Disney+, and the iconic character will be played by Iman Vellani.
A forum on Reddit has begun a discussion on Vellani's opinion of Brie Larson and Captain Marvel, which seems to be conflicted.
Who is Iman Vellani?
The new star set to play Ms Marvel isn't very well known. Well, not yet anyways. Once actors join the MCU, they're fame tends to skyrocket.
As it turns out, Iman Vellani is a total newcomer to Hollywood. She doesn't have much of a social media presence, which only adds to her allure, She has been active in Hollywood behind the scenes, however.
According to Deadline, "At the 2019 Toronto Film Festival, she was part of the Next Wave Committee, which was tasked with adding a special tag to films — already programmed into other categories — which they believed would resonate with their peers."
Many fans were rooting for Degrassi alum Saara Chaudry to be cast as Kamala Khan, but Vellani ultimately landed the role. Marvel made it clear that they wanted the right actress to play Ms. Marvel, even if it was a newcomer to the industry.
Given Vellani's efforts to help diversify Hollywood, it's clear that Vellani has a lot in common with the character she will play on screen. It's unclear if she will have a role in Captain Marvel 2, but it seems highly likely.
Who is Ms Marvel?
RELATED: 'Ms. Marvel': There's a Way the Writers Could Totally Ruin Her Character
Carol Danvers was the original Ms. Marvel, but in the MCU, she was named Captain Marvel. Then in 2014, a new Ms. Marvel was created. The comic series featured a 16-year-old Pakistani-American named Kamala Khan.
She is a huge fan of Carol Danvers, and decides to follow in her favorite hero's footsteps by becoming Ms. Marvel. The fact that she was a female Muslim who became a superhero was a huge move for comic books.
Kamala gained her super powers after coming into contact with a Terrigen Mist. She had a vision that included Iron Man, Captain Marvel, and Captain America. While in a trance, she said she wanted to have powers like Captain Marvel, and her wish was granted.
Ms. Marvel shares many of the same powers as Captain Marvel, with a few notable exceptions. Kamala can morph into anyone she wants, and has even impersonated Captain Marvel.

Like most superheroes, Ms. Marvel has a weakness. Strong electromagnetic pulses prevent her from using her powers.
Is Vellani a Brie Larson fan?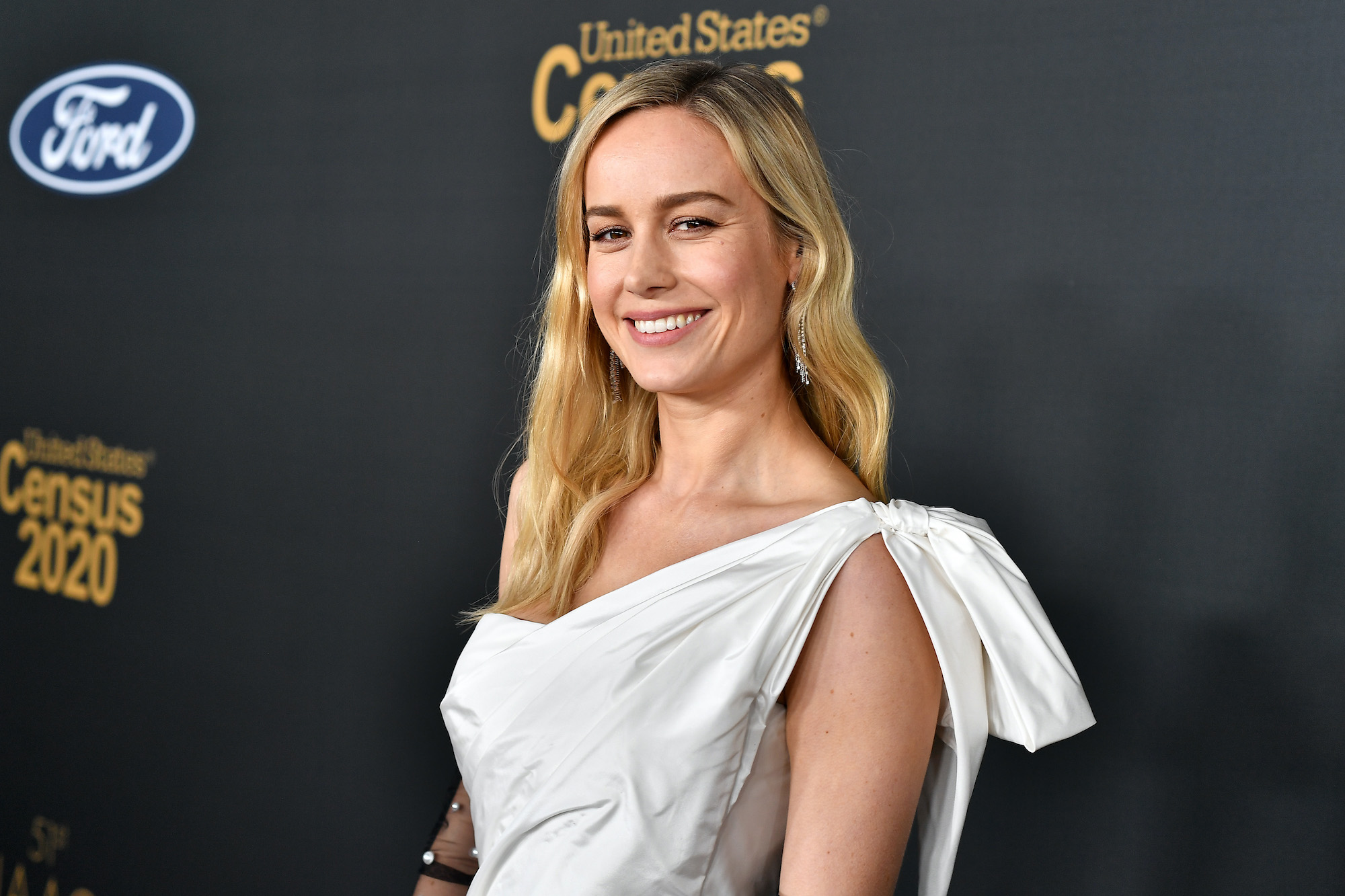 When it was announced that Vellani was playing Ms Marvel, fans took to the internet to find out more about her. Many were shocked to learn that she wasn't that big of a fan of Captain Marvel. In fact, Vellani gave the film a mere two stars on Letterboxd.
Her review had nothing to do with Brie Larson, however. In her review, Vellani clearly stated, "These stars are not for Brie Larson, I will sacrifice my life…for Brie Larson."
Vellani hasn't opened up about what she doesn't like about the film Captain Marvel, but her devotion to Brie Larson is right on par with how Kamala Khan would act towards Carol Danvers.
Fans were quick to pick up on the fact that Vellani wasn't a huge fan of Captain Marvel, but that she loves Brie Larson. "She's a perfect cast. If Kamala Khan was real, she WOULD be a part of the CBM community, getting angry ranting about how upset she was about this movie, and then praising her waifu Brie Larson in the same sentence."
It's been rumored that Brie Larson will make a cameo appearance in Ms. Marvel. That hasn't been confirmed, but fans are hopeful.