'Impractical Jokers': What Is Joe Gatto's Net Worth?
Joe Gatto became a star on truTV's Impractical Jokers, a prank show where he and his longtime friends James Murray, Brian Quinn, and Sal Vulcano dared each other to do outrageous things in public. You can't say no to a challenge or you lose. The person with the lowest score at the end of the episode has to take a punishment that's even worse, from getting a tattoo to participating in embarrassing performances.
The TV show was an instant hit with fans, spawning various projects like Impractical Jokers: The Movie and taking its cast of ordinary people to great popularity. Gatto was a key part of its success due to his bold style of humor and willingness to take part in almost any dare, and has an impressive net worth to match. Read on for more about his fortune and career.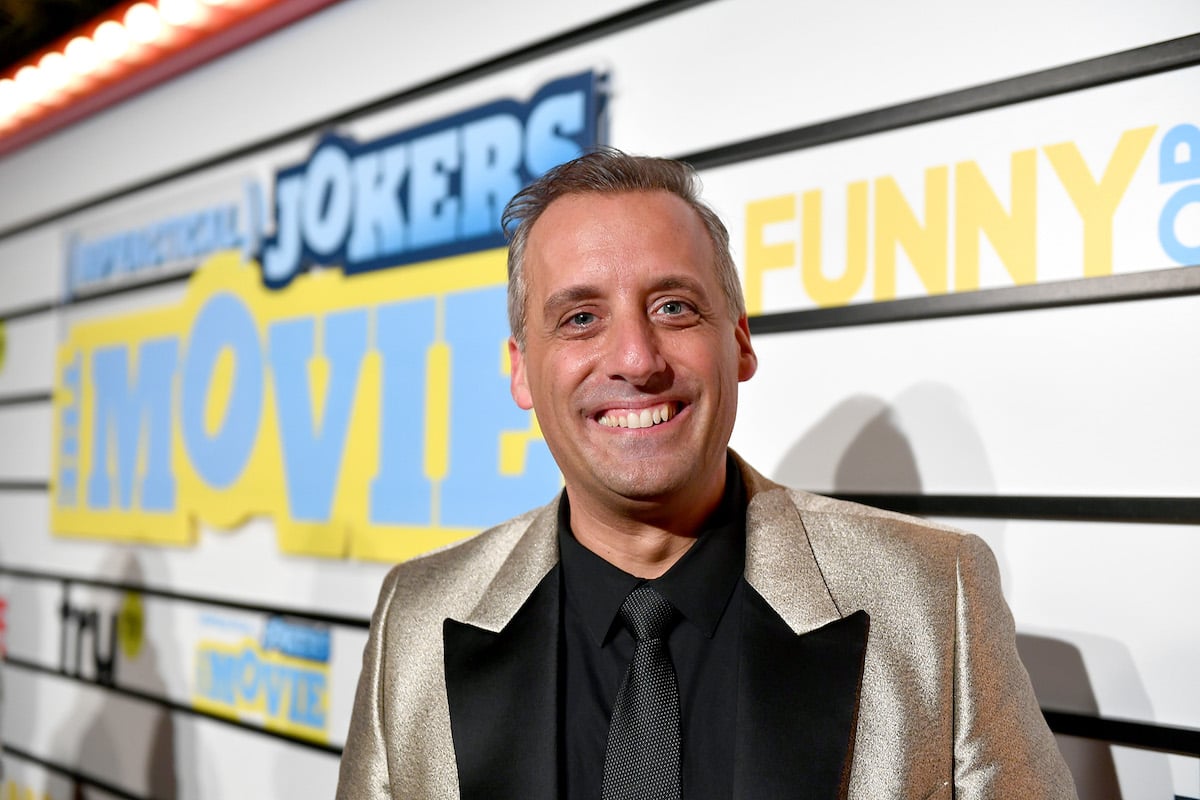 What is Joe Gatto's net worth?
As The Sun notes, Joe Gatto's net worth is believed to be around $20 million. Much of that, of course, has to do with the success of Impractical Jokers, which launched on truTV in 2011. Gatto and the guys have been friends since high school and formed the comedy troupe The Tenderloins together. They eventually decided to take their talents to the small screen and got picked up by truTV after shooting a sizzle reel on their iPhones.
"This embarrassment comedy is the way we've been making each other laugh in real life and we just decided that with this show format, we could be us and put our friendship on display," Gatto told Entertainment Weekly of their decision to do a show. "The world just basically jumped on board with that camaraderie."
RELATED: How Much Do the 'Impractical Jokers' Make? This Is Impressive
Joe Gatto's time on 'Impractical Jokers'
Gatto would appear on nine seasons of Impractical Jokers before announcing his departure in December of 2021. He shared the news in a "more-serious-than-usual" message on Instagram, citing "issues in [his] personal life."
Gatto explained that he and his wife Bessy Gatto were going through a separation and that he needed time off "to focus on being the best father and co-parent to our two incredible kids." He concluded the post by expressing his appreciation for his fans and sharing his hope that he would have "new ways to entertain [them]" in the future.
Later, it was announced that the jokers would rely more on celebrity guests in his absence, tapping stars like Bad Trip prankster Eric André and rapper Method Man for future episodes.
"You're gonna love it," Murray said on Instagram Live. "It's great. Everything is going well, the filming is well, we're just going on. … Yes, we are bringing 'Impractical Jokers' back, and it's gonna be awesome. So don't worry."
What's next for Joe Gatto?
Since stepping back from Impractical Jokers, Gatto has focused his attention on other passions and projects, like his new screenplay.
"Writing this new screenplay has been so much fun," he previously said on Instagram. "It still blows me away how much I love the art of storytelling. It returns me to my childhood when I was 14 years old, had no friends and wrote short stories alone in my room."
"When they were complete, my parents would read them and let me know what they thought," he continued. "And my favorite thing was they would tell me honestly what they thought. I remember my dad reading one and saying to me, 'It's just OK compared to your other ones.' They'd challenge me. It forced me to challenge myself and not be lazy when it came to telling a story. Thanks Dad."
It's a big turn in direction for Gatto, but one that many fans welcomed. We can't wait to see how everything pans out, too.
RELATED: 'Impractical Jokers': Q Talks Format Changes Following Joe Gatto's Departure