'Impractical Jokers': Sal Vulcano Shares 'New Rule' After Joe Gatto's Exit
What changes are being made to Impractical Jokers? Well, there are several. In addition to more celebrity guest appearances, Sal Vulcano has also announced a new rule for the show.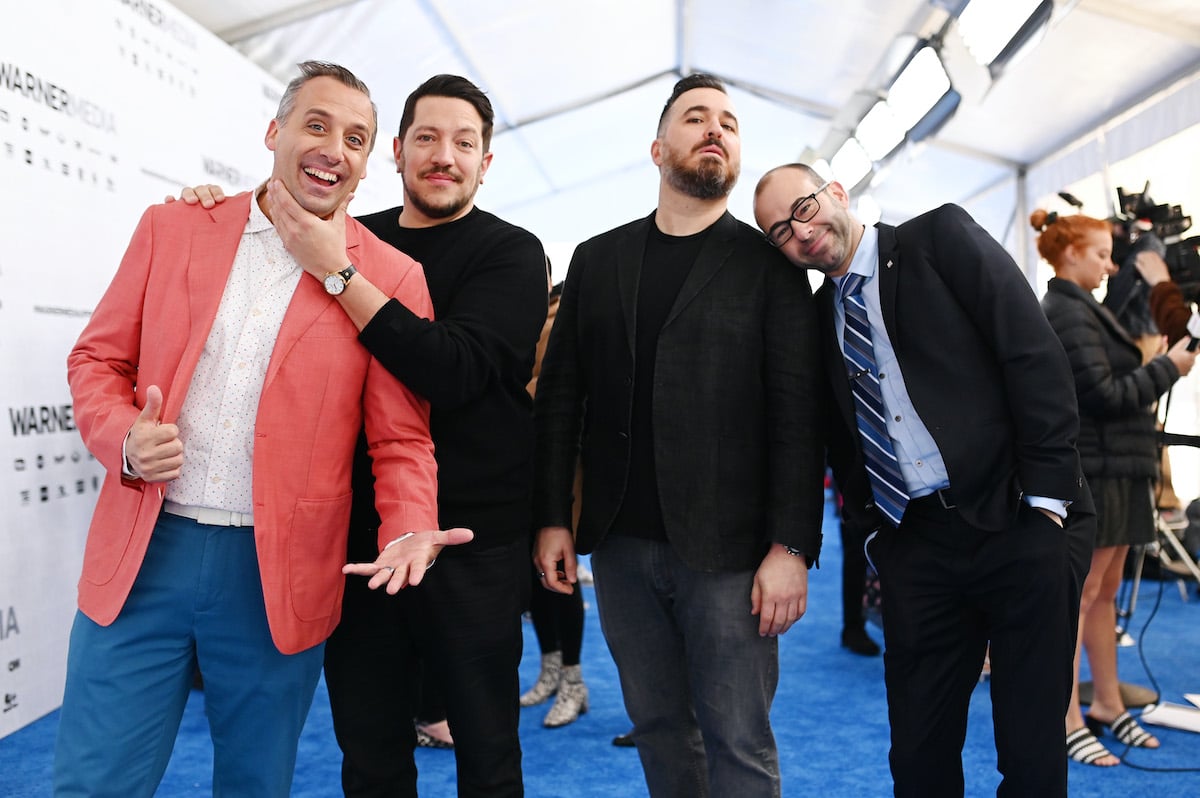 'Impractical Jokers' has a 'new rule'
Sal and his co-stars, James "Murr" Murray and Brian "Q" Quinn, are in the middle of filming another season — the first since Joe Gatto's sudden departure. He spoke about some of the changes that are being made on the Tastebuds podcast, hosted by him and comedian Joe DeRosa.
Notably, the jokers will incorporate celebrity guests into their punishments. Without saying names, Sal explained they're "booking celebrities that we think are interesting and are organic to us and [were part of our childhoods]."
They will also bring in people to help them with challenges, as needed.
"Whenever we need an extra hand, any of us — the new rule is any of us can call in anybody we want at all," Sal said. "I did my barber, we're doing a Halal guy, we did Steve Burns, we did the director of my movie. I can have any friend on I want, you guys are all welcome."
The changes are meant to help fill the void left by Gatto, who exited the series in December of 2021 after nine seasons. Gatto noted on Instagram at the time that he had separated from his wife Bessy Gatto and would be stepping back to focus on raising their children. "As I work through the challenges I am facing, I hope to and am excited to create new ways to entertain you," he added.
RELATED: 'Impractical Jokers': The Real Reason Joe Gatto Is Leaving the Show
Expect more 'fun weird sh**'
Later, Q did an interview discussing what the show would look like without Gatto. The comedian was obviously a big part of the formula that made Impractical Jokers a success, but Q assured fans that it'll continue to deliver the same high quality that they've come to expect from it.
"The show, it's gonna be a bit weirder, the show going forward," he said on the Tell 'em Steve-Dave! podcast. "I'm able to get a little bit more of my s*** [in] … I am getting in some like fun weird s*** now. It's kind of revitalized the show. I think this is actually going to give the show legs that were getting tired if that makes sense."
"Now I'm just like, 'F*** it, let's start breaking format here and there," he added. "I wouldn't do it if I didn't think people were going to like it, but I think people are going to be really surprised at what we end up doing. It's going to be great. I'm more invested and more involved and having more fun than I've had in a long time."
A special episode of 'Impractical Jokers' will air in April
Fans will get their first look in April when Impractical Jokers drops a special episode. Deadline reports that it will air on April 2 and feature Eric André of Bad Trip in a punishment.
"The punishment is crazy," Murr teased on Instagram. "We filmed it about two weeks ago, you're gonna love it. And then brand new episodes of 'Impractical Jokers' begin in June. You're gonna love it. It's great."
RELATED: 'Impractical Jokers' Star Joe Gatto Announces New Project Amid Departure From truTV Series