'Impractical Jokers' Stars Open Up About Joe Gatto Leaving the Show: 'He Just Needed a Little Time'
Impractical Jokers stars James Murray, Brian Quinn, and Sal Vulcano are opening up about Joe Gatto's exit from the TV show. One-fourth of the group and a lifelong friend of theirs, Gatto announced last December that he would be leaving be the series that featured them doing embarrassing stunts and pranks in public. In an interview, the jokers explained that Gatto simply wanted time off, echoing the comedian's past comments on his departure.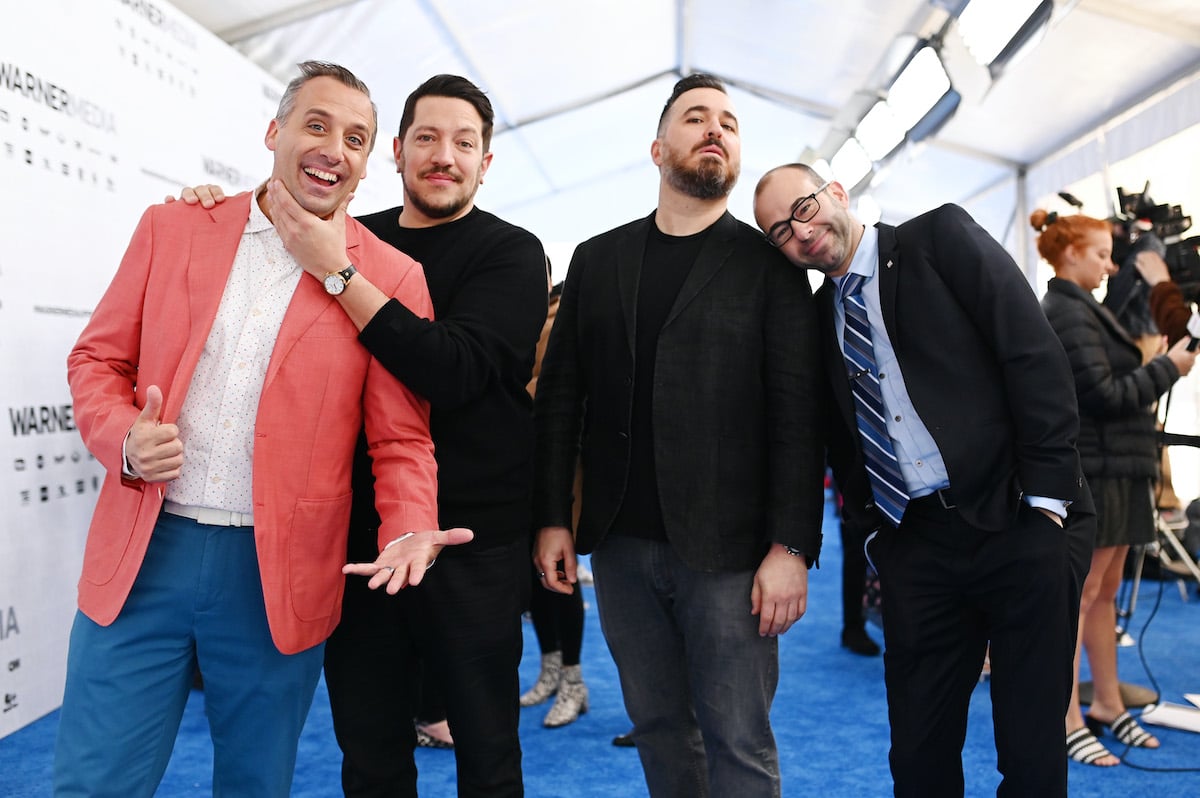 The 'Impractical Jokers' discussed Joe Gatto's exit and more in an interview
As some may have noticed, the jokers have been on a press run ahead of the return of Impractical Jokers, which went on break in August. Visiting The Today Show, they were naturally asked about Gatto's absence and how it impacted their relationship, if at all.
"You know, we talk to him daily," Q answered, around the 4:00 mark. "He's doing great. He's out, he's doing a tour now. You can go see him on that. He just needed a little more time off, and he's taking it."
Gatto said in a statement that he specifically wanted to step back and take time to focus more on his children. He has two with estranged wife Bessy Gatto. He said on Instagram that as he worked through those "challenges," he "hope[d] to and am excited to create new ways to entertain you."
RELATED: 'Impractical Jokers': James Murray Assures Fans the Next Season Will Be 'Great' Amid Joe Gatto Exit: 'Don't Worry'
'Impractical Jokers' now has a different format with new games and twists
To help fill that space, the jokers will bring on a celebrity guest each week and have them help with punishments. Among them are David Cross, Chris Jericho, Colin Jost, Method Man, and Brooke Shields.
"[Shields] is so vastly underrated, her comedic skills," Q told People of the Pretty Baby star. "She killed us. Killed. We had David Cross and we were dying and then we had Brooke Shields come in and she was killing on a David Cross level… It was nuts, man. We've been having a lot of fun with people."
"For the most part, we wanted to make it organic to us," Sal said of how they selected the guest hosts. "We have relationships with a lot of the guests that came on so far. It's been really, really fun. We weren't just pulling names. We wanted to have people [interesting to us], that would be a unique guest to our show."
When does the show return?
Offering a taste of what's to come, Impractical Jokers released a special episode in April with prankster Eric André. Sal had the most losses and as a result, he had to take punishment from the other guys. (You know the drill!)
Knowing how much Sal hates for Impractical Jokers to be referred to as a prank show, they had him host one called "Dumb F****." In it, he had to insult contestants for their responses, but there was a hilarious twist to it. The clip wound up amassing over 1 million YouTube views.
Impractical Jokers will return to truTV on June 16, and new episodes will release weekly from there.
RELATED: 'Impractical Jokers': The Real Reason Joe Gatto Is Leaving the Show