Ina Garten Agreed to Host 'Barefoot Contessa' After Food Network Made a Grand Gesture
Ina Garten didn't want to host 'Barefoot Contessa' but she reconsidered when Food Network hired a producer she liked to work on the cooking show. After a long conversation with said producer, she realized it "didn't feel like work."
Ina Garten's been hosting Barefoot Contessa since the early 2000s but it took more than a year for her to agree to host her own cooking show. Initially, a now-73-year-old Garten wasn't interested. She kept turning down Food Network's offers until they did something "pretty impressive" to change her mind. 
Ina Garten didn't think anyone would watch her cooking show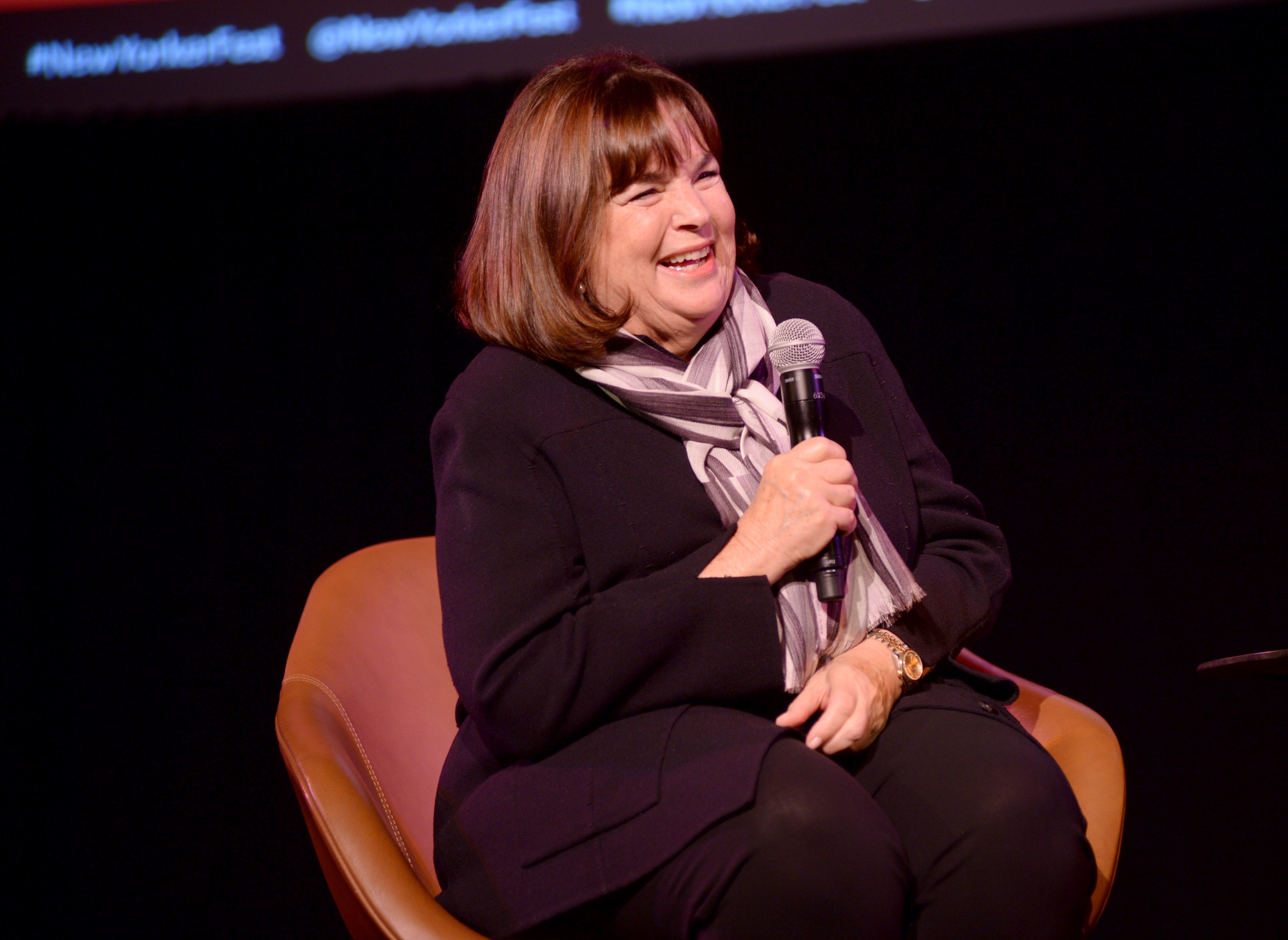 The Barefoot Contessa talked about becoming the host of her own cooking show during a 2017 interview with PBS NewsHour correspondent William Brangham. She admitted she originally dismissed the idea because she thought no one would watch it.  
"Reluctant is the understatement," she said. "I just said 'no' over and over and over again. I just didn't think I'd be good on TV. I just couldn't imagine why anybody would watch it."
"Food Network, fortunately, kept coming back again and again and they said, 'Just try it,' and I thought, 'Well I'll just do 13 shows and then they'll leave me alone.' And happily, that was 15 years later … I'm still doing it," she told Brangham. 
The 'Barefoot Contessa' host only agreed after Food Network hired the producer behind a show she liked
During an interview with Food & Wine following the release of her 2006 cookbook, Barefoot Contessa at Home, Garten shared what Food Network did to change her mind about hosting a TV show. She explained the network tracked down the producer of a particular program she liked and hired them to work on Barefoot Contessa. 
"I had seen a show done by this particular production company, and I thought it was really interesting," Garten said. "And unbeknownst to me, the Food Network went to London, hired the producer, and said, 'Now will you do the show?'"
"I thought that was pretty impressive," she added, noting she had a long conversation with the producer about the possibility of filming a cooking show together. 
"I talked to the producer on the phone for an hour about how we could work together, and I distinctly remember thinking to myself, that didn't feel like work," Garten said. "So afterward, I decided to try doing around 13 shows. I never thought I'd write a cookbook, let alone do a TV show."
Barefoot Contessa's now a Daytime Emmy Award-winning cooking show that's been on the air for nearly 20 years. 
Writing cookbooks is in Garten's 'DNA'
The Barefoot Contessa hosts her own TV show but first and foremost she's a cookbook author. She's written more than 10 cookbooks. Garten's latest cookbook, Modern Comfort Food, hit shelves in October 2020.
During a 2010 interview with Epicurious, Garten said she thinks writing cookbooks and creating recipes is "in my DNA." 
"When I get up in the morning, I think, what do I feel like doing today? Testing recipes is what I feel like doing. And I get to walk out of the house and next door to this big, open barn and just have a good time," she said, referring to the "barn" where Barefoot Contessa's filmed. 
"I just can't believe I get to do this," she added. "After having had several careers first—as a nuclear energy policy wonk and running a specialty food store—this is as good as it gets."