Ina Garten Calls This Recipe Her 'Simple Pleasure'
Anyone who has watched Food Network at all over the last two decades has likely seen Ina Garten at work. Branding herself as the Food Network's Barefoot Contessa, Garten doesn't cook with a budget in mind but quality.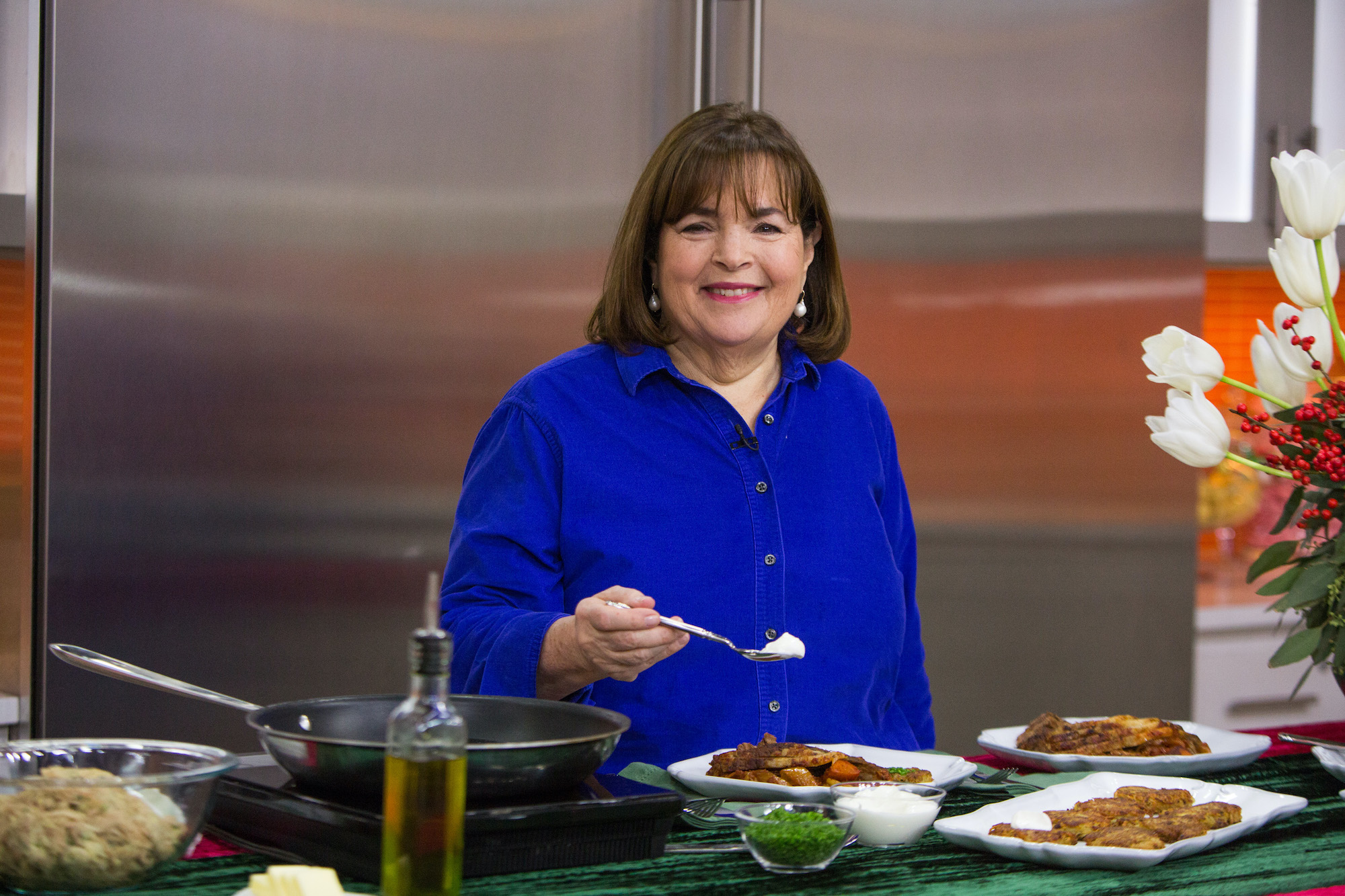 However, despite a reputation for cooking with ingredients that even deep-pocketed viewers can't afford, it doesn't mean that Garten shies away from simple pleasures. 
In Garten's cooking philosophy
Despite her more expensive pantry of ingredients than the average Food Network star, Garten's philosophy is less about price and more about quality. After all, every scent, taste, and visual appearance can either create new memories or harken back to those we value most. She spoke about this in an interview with Epicurious. 
"It comes from a remembered flavor—something that I had as a child. It comes from a friend. […] It comes from something I ate in Milan or—I think you don't get ideas by sitting at home and talking to yourself. I think you get ideas by getting out there. It comes from everywhere. It rarely comes from restaurants because restaurant food is a whole different category. It usually comes from something I ate at somebody's house or a specialty food store or something like that."
Yes, this means that sometimes a little of Truffle oil or some grass-fed wagyu beef sneaks into a recipe. Still, the experience of tasting the best ingredients prepared to reach their max potential drives Garten not only to instruct but create and copy some of our most cherished memories. It doesn't mean she always breaks the bank, however.
Some of her recipes, such as her strawberry jam, are almost too simple, yet the flavor they pack creates a whole new story for those who choose to make it.
Ina Garten's simple pleasure
Garten went over many of her favorite, easy, and affordable recipes at People. Her Strawberry Jam takes the cake for the most simple recipe. To make the dish that the Barefoot Contessa calls her "simple pleasure," all one needs is strawberries, granulated sugar, a Granny Smith apple, and blueberries.
It requires the cook to put the strawberries and sugar and water in a pan and boil them., then they add an apple and blueberries and cook them until they reach the foamy, jelly texture that one wants from their jam. It's a classic canning recipe that lets the natural sweetness of the berries and the apple shine.
However, what it really does is show that Contessa doesn't need a kitchen filled with top-dollar ingredients to create culinary art. She's one of the most eclectic food personalities. Garten wasn't always a household name, and she learned to cook her lavish dishes the same way many others do. However, pigeon-holing the chef into one area is doing her a disservice. Garten is bigger than any recipe.
Ina Garten's repertoire
Garten has a little tle bit for everyone. As her Food Network show has displayed for twenty years, she can take whatever ingredients are thrown in her direction and make them into something delicious for her husband, friends, and viewers at home. Her Crispy Mustard Roasted Chicken takes the high-end culinary feel she's known for and brings them to a casual audience.  
Furthermore, her sweet recipes like Summer Garden Pasta and Salmorejo Soup further incentivize fresh ingredients over costly ones. Don't let Garten's Hampton home and endless budget fool you. She is an accomplished cook with skills across the board.
From the home cook cooking in their studio apartment to her neighbors in luxurious communities, anyone can learn something from Garten, and this simple, refreshing, and nostalgic jam is the perfect way for anyone to start. 
RELATED: Ina Garten's Refreshing Margaritas Recipe Has 1 Surprising Ingredient